If you are looking for an affordable family getaway, Fort Wayne is full of family-friendly activities that won't break the bank. From unique events and festivals to the #1 and #2 attractions in Indiana, your affordable weekend itinerary in Fort Wayne awaits!

Weekend Getaway to Fort Wayne, Indiana
Friday
Kick off the weekend right with a stroll through Headwaters Park and a stop at the splash pad. Your kids will enjoy splish-splashing in the water, and you can take a load off to enjoy the beautiful scenery of one of our city's most admired parks.
Be sure to bring a change of clothes for the kiddos, because while you are downtown, you'll want to visit Fort Wayne's Famous Coney Island. If seats are available at the counter, that's where you'll get the most authentic experience. And be sure to order a refreshing coke in a glass bottle, a Coney Island staple.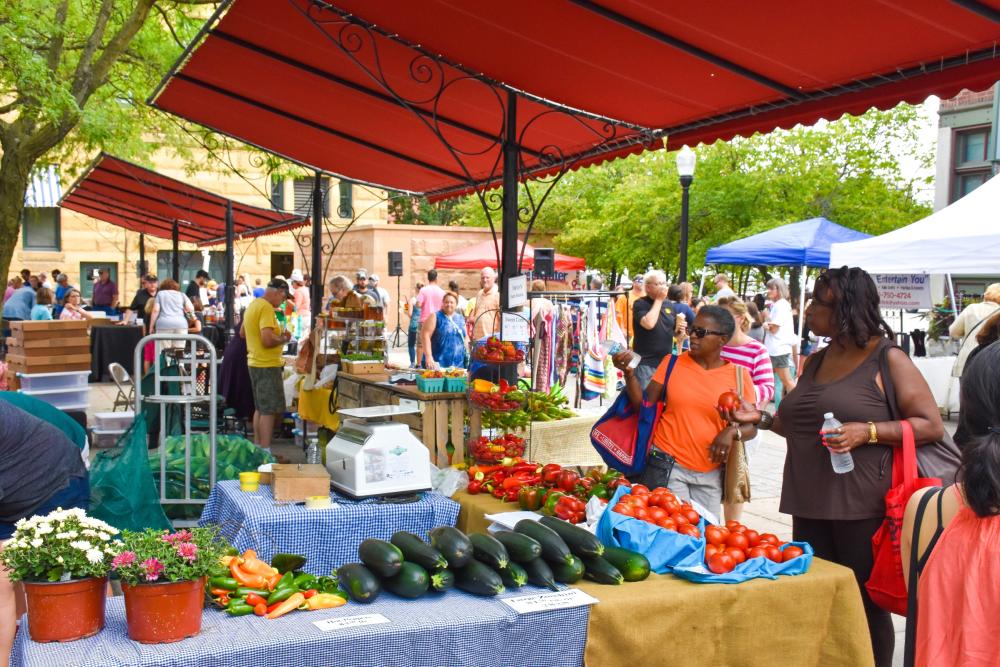 Saturday Itinerary
Morning
If you can get everyone up bright and early, you can spend the morning at the Farmers Markets on Barr Street, located at the corner of Wayne and Barr Streets downtown. Dozens of local vendors will be set up from 9 am to 1 pm every Saturday throughout summer.
Grab breakfast from one of the many local food trucks that are usually lined up along the street, treat yourself to some fresh cut flowers, and wander the rows upon rows of fresh veggies, handmade goods, and more.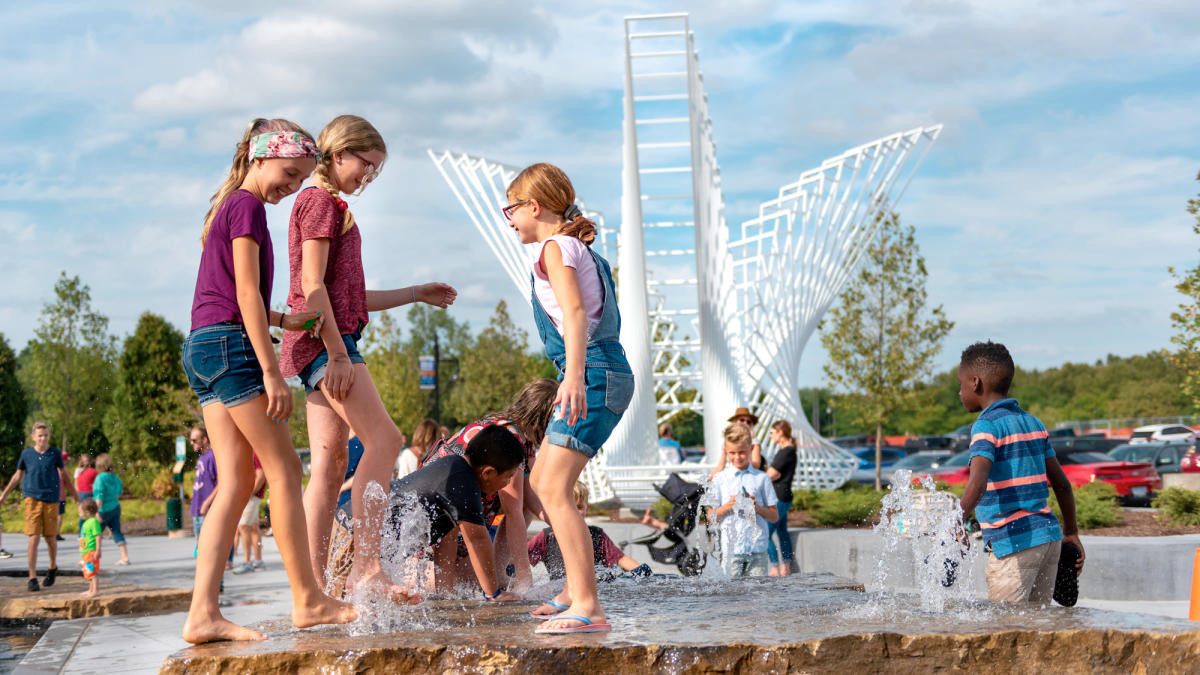 To burn off those scrumptious calories consumed at the market, you can take a stroll through Promenade Park, and head over the bridge to Fort Wayne Outfitters & Bike Depot for a late morning river adventure. There you can take a canal boat tour on Sweet Breeze, rent some kayaks or canoes, or test your balancing skills on a stand-up paddle board. They also rent bikes if dry land is more your speed. The trail system runs right next to the river near Fort Wayne Outfitters and provides access to over 120 miles of trails for you to enjoy. You can also download the Fort Wayne Outdoor Pass and let it guide you through Fort Wayne, whether you're hiking, biking or paddling.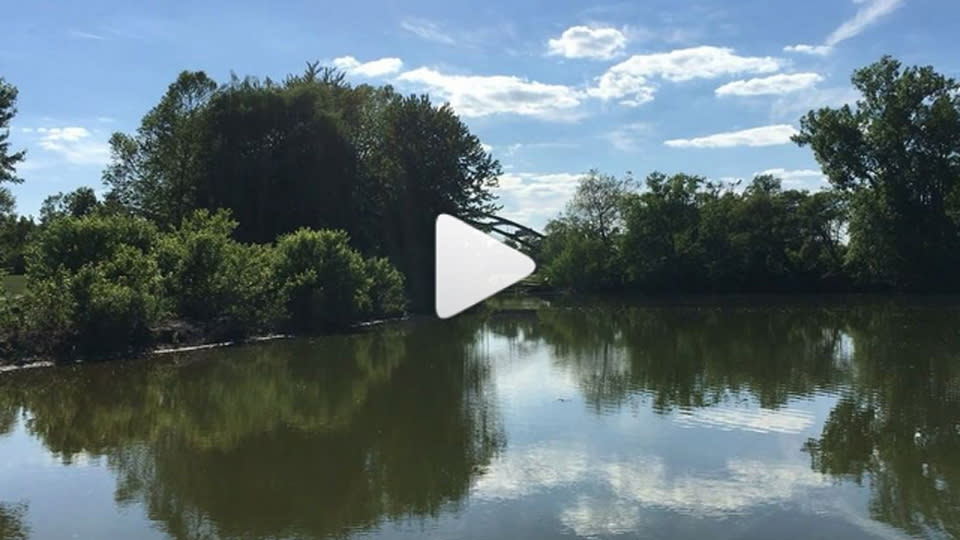 Boating on the St. Marys River to the MLK Bridge. View video on Instagram
Mid-Day
Once back from your excursion, take a short walk north to the Wells Street Corridor. For lunch, head to Don Chava's Mexican Restaurant and enjoy an authentic Mexican meal on the patio. Endless chips and salsa, as well as mouthwatering queso dip, await. If you're looking to try something different, Fort Wayne is a foodie's heaven and home to many other great local restaurants!
After lunch, head north just a few blocks and stop at the Indiana Mexican Bakery for a large variety of Mexican treats and breads. If the churros are still warm, I highly recommend snagging one (or five).
Right across the street is Fort Wayne's most beloved local used bookstore Hyde Brothers Booksellers. With over 150,000 titles, there's sure to be something that tickles your fancy, and be sure to check out their fun art mural of Fort Wayne!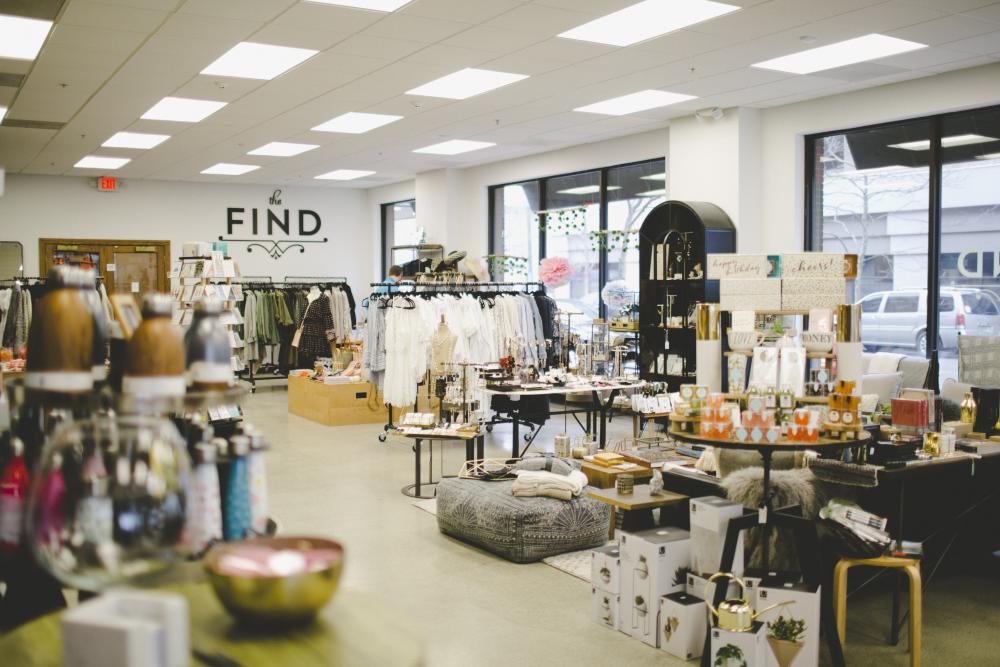 After you're done exploring the Wells Street Corridor, head back downtown to Wayne Street and stop in at some of the boutiques in the area. 
From here, consider taking a walk in and around downtown to check out our bike sculptures, alley murals, and the newly renovated Indiana Michigan Power Center Plaza.
Evening
For dinner, downtown offers a few fun, family friendly options. JK O'Donnells, an Irish pub on Wayne Street, offers family-friendly dining in Balleek Hall and a delicious kids menu featuring items like Fish and Chips and Bangers and Mash. If you're looking for something a little bit fancier, both Tolon and Junk Ditch Brewing Company are family-friendly establishments that offer farm-to-fork style menus. For dessert, treat the family to DeBrand Fine Chocolates, which offers locally made chocolates, as well as gelato and sundaes!
As you explore, you can use the Fort Wayne Savings Pass to enjoy coupons and deals with local shops, attractions, restaurants, and more! Sign up for FREE and the pass will be delivered right to your phone. It's that simple to save when you shop in the Fort!
Sunday Itinerary
Morning
If you have any energy left, get the kids up early and head to The Fort Wayne Children's Zoo. Tickets are $15 for adults and $11 for kids ages 2-18. Babies (ages 1 and under) are free. The award-winning zoo features the African Journey where you can observe and even feed the giraffes, meet the lions, and watch the zebras and ostrich mingle on the grassy savannah. There is plenty to see, do, and eat at the Fort Wayne Children's Zoo, so plan to spend a few hours exploring.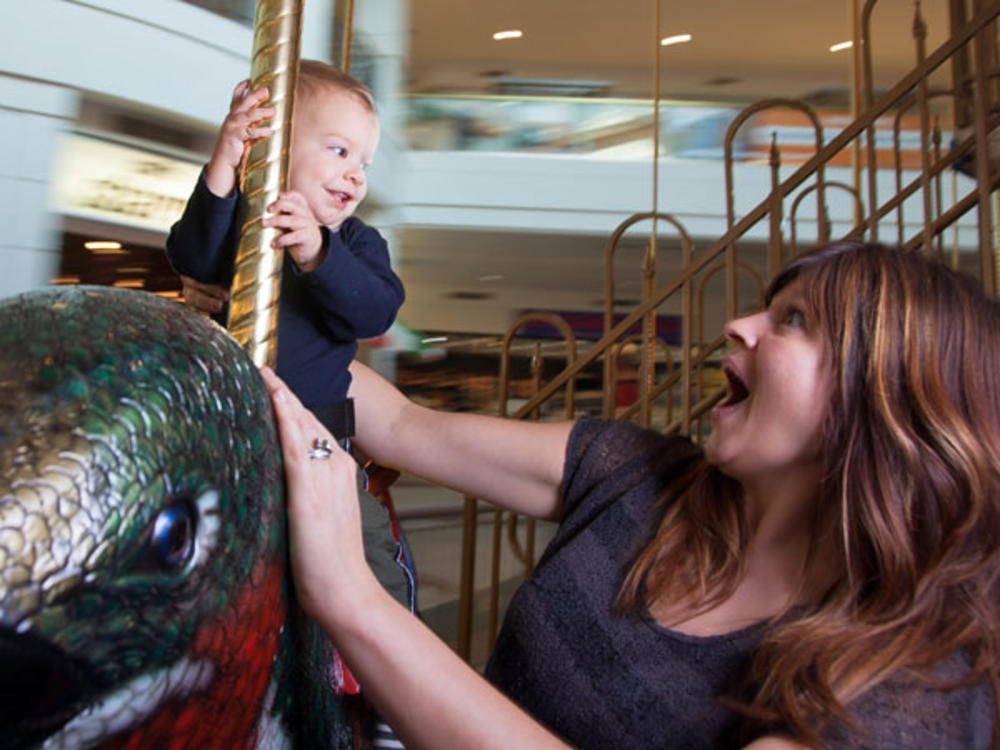 Mid-Day
That afternoon, stop in at the Glenbrook Square Mall to cool down and browse around. Since you're near some great restaurants around the Coliseum Blvd. area, grab a table at one of Fort Wayne's favorite Italian restaurants, Casa Ristorante Italiano!
Next, journey across Coliseum to Putt-Putt Fun Center on Speedway Drive. Here you can enjoy Go-Kart Racing, arcade games, miniature golf and more. Or, take the fun indoors at Lazer X, a laser tag and arcade game facility.
Evening
For dinner, there are a variety of family-friendly restaurants in the area, including Buffalo Wings and Ribs, BJ's Restaurant & Brewhouse, Cheddar's Scratch Kitchen, Red Robin Gourmet Burgers and Brews, and BakerStreet. Of course, a visit to Fort Wayne would not be complete without Zesto Ice Cream, so I hope you've saved room for dessert (again).
Of course, there are plenty of other activities, attractions, events, and festivals that are also great options for you and your family to enjoy!
This post was originally published in February 2018 and has been updated.