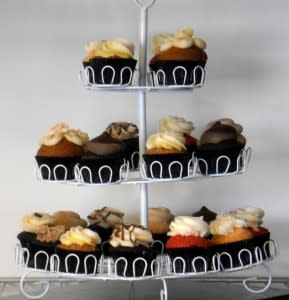 For anyone looking for a new, glamorous hang-out spot in Fort Wayne, look no further than Zinnia's Bakehouse on the city's north side!
I first spotted Zinnia's when I was casually driving by it on State Street.  I had needed a place to grab a quick bite before my final exams at one of the nearby community colleges, and I was pleasantly surprised to find this place. This new bakery, which opened at the end of last summer, is located in the former Yum-Mee's bakery building.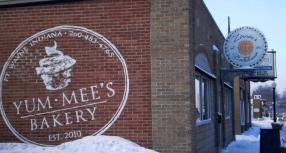 Co-owner Krystal Vega had been the baker at Yum-Mee's for two and a half years before the change in ownership, and now, she is the current baker for Zinnia's. Her enthusiasm for her work and pleasing her customers was evident while I was there.  We discussed the beautiful décor and the various cupcake and pastry flavors in the display case.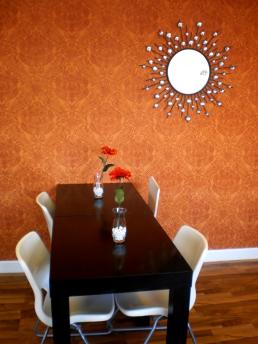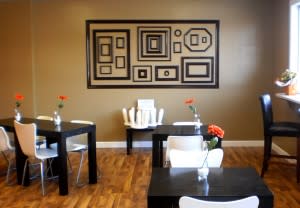 All pastries are fresh and homemade-including the scones, which isn't always the case in a bakehouse.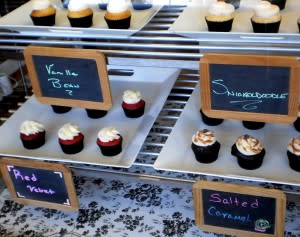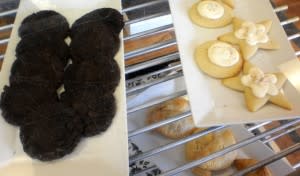 I ordered the lunch special:  tomato soup, turkey and cheese toastie, and a cookie of choice.  Everything was absolutely delicious, and I can't say enough about my sugar cookie!  Most sugar cookies are thick and tough with stale frosting; this was soft and light with creamy, almond-flavored frosting.  All in all, this meal-and experience-was a perfect treat on a cold winter's day.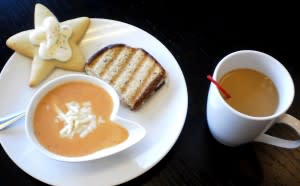 I enjoyed it so much that I returned to Zinnia's after my final exams.  I grabbed a cookie and 2 cupcakes to take home to my family, who also raved about the fresh, savory quality of the goodies. In addition to the cupcakes, cookies and scones, Vega bakes empanadas, brownies, an assortment of breads, and beignets – fat, fluffy doughnut-like pastries popular in New Orleans. 
She also prepares catered dessert bars and makes cupcakes for anyone wishing for an alternative to the traditional wedding cake.
This is my new, favorite spot in Fort Wayne, and I plan on visiting it with a friend whenever I will be on the north side of Fort Wayne. Come visit Zinnia's at 1320 E. State St., or on Facebook here. 
Wi-fi is available.
Hours: Monday – Friday, 9:00 a.m. – 6:00 p.m. Saturday, 8:00 a.m. – 4:00 p.m.
Phone:  260-483-4765