Halloween is just around the corner, and the trick or treat hours have been set! Discover the trick or treat times and other fun Halloween activities in Fort Wayne, Indiana.
Trick or Treat Hours in Fort Wayne - 2018
FORT WAYNE
5:30 – 7:30 pm on Wednesday, October 31
HUNTERTOWN
5:30 – 7:30 pm on Wednesday, October 31
LEO
6:00 – 8:00 pm on Tuesday, October 31st
NEW HAVEN
6:00 – 8:00 pm on Wednesday, October 31
DOWNTOWN NEW HAVEN 
4:00 – 6:00 pm on Wednesday, October 31 - Downtown New Haven on Broadway
All Children must be accompanied by an adult
The people of New Haven Chamber of Commerce, New Haven Parks Department and the downtown businesses hope you have a SPOOKTACULAR Night! 
ROANOKE
5:00 – 8:00 pm on Wednesday, October 31
Other Spooktacular Fun in Fort Wayne
If you are looking to experience Halloween outside of your neighborhood this year, try visiting these fun locations around Fort Wayne.
Jefferson Pointe will be hosting a fun trick or treat around their shopping center, with many of the shops having treats kids and some for your pets!
Ghost Ops - Season 2
Combat Ops has something special to offer for this year's Halloween - Ghost Ops!
Now through October 30th, come out and try to escape the zombie apocalypse. There are 10,000 square feet of terror to complete the puzzle. Once you have completed the puzzle, you will then be able to unlock the weapon to stop the zombies. But there is a catch - the zombies shoot back throughout the puzzle. 
This unique haunted attraction is only available at Combat Ops Inc.!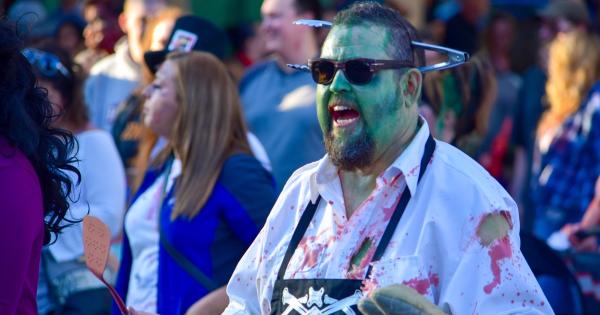 The Haunted Castle & Black Forest are always fun places to be on Halloween! With all of the scary surprises, you will surely have a thrilling time. The Haunted Castle opens at 7:00 pm and the Black Forest opens when it gets dark out.
Plus, if you're looking for some family-friendly fun, consider the Wild Zoo Halloween or some of Fort Wayne's fall fun activities!                      
This post was originally published in October 2017 and has been updated.