Jam-packed days call for nourishment. But sometimes you don't have a lot of time to devote to a meal. No worries; Fort Wayne has several lunchtime favorites sure to appeal to hungry diners on the go. Here are a few of my favorites:
5 Quick Lunches in Fort Wayne, Indiana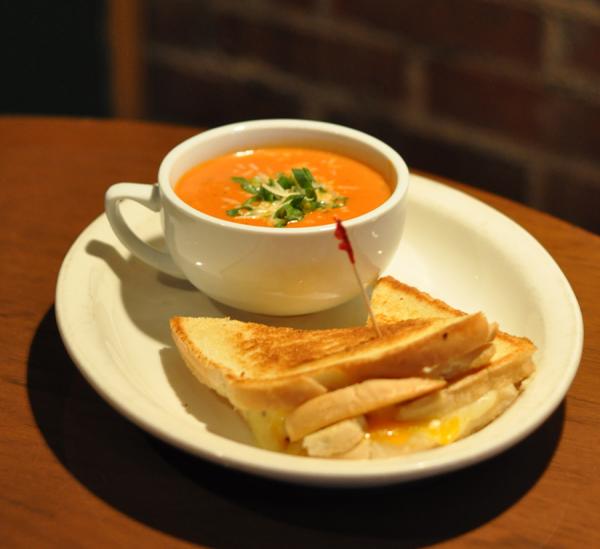 Dash-In
Come for Dash-In's famous grilled cheese and tomato bisque soup and stay for the atmosphere. This restaurant has been a lunchtime favorite for years. As the name implies, they'll get you out relatively quickly; in less than 30 minutes. Their lunch menu is pretty broad, with sandwiches, soups and salads.
816 Pint & Slice
Located next to the Dash-In, this pizza joint has earned a reputation for quick service and quality. They serve up the usual cheese and pepperoni varieties, but also feature a daily special. They have a gluten-free option available for made-to-order pies. I recommend their combo deal, which includes a slice, side salad, and soft drink. In the warmer months, they have outdoor seating.
Freshii
A new addition to The Harrison downtown, Freshii serves up made-to-order wraps, burritos, salads, soups and more. They cater to gluten-free and vegetarian diets, but anyone can find something yummy here. I recommend the Tex-Mex burrito. Bonus: If you eat there, you can get a view of Parkview Field.
Bandidos
If you're on the north side, I recommend Bandido's, formerly Taqueria B. This restaurant is part of a local chain of Mexican restaurants. They do fresh and fast right. Sit at the bar for quick service and an adult beverage. Oh, and don't skimp on the guac.
Bravas Burgers
Who says fast means you have to skimp on quality? You can get a high-brow burger and fries for about $10 at Bravas, located on the southeast side. Their burgers are cleverly named and the atmosphere is fitting. Picture burger-centric art on the wall, long picnic-like tables, and even a vintage arcade game.