The long-anticipated Promenade Park is finally open! From amazing new facilities to new ways to enjoy Fort Wayne's three rivers, Promenade Park is set to become your favorite new Fort Wayne attraction.
Plus.... did you know that Promenade Park is one of Fort Wayne's most disability-inclusive park?
Accessible Fun in Promenade Park
Fort Wayne Parks worked with many area disability experts to ensure inclusion of all abilities. Now everyone can access the Summit City's most famous assets - our three rivers!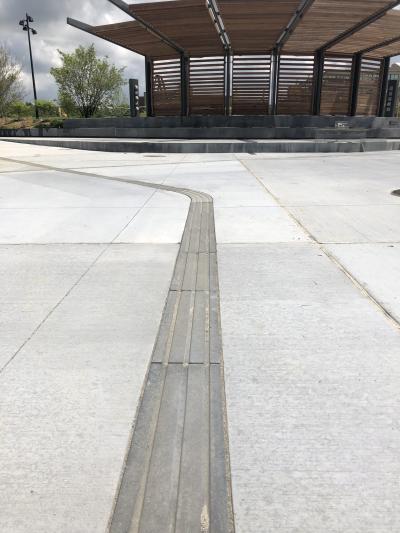 Wheelchair Friendly Trails
The most obvious accessibility feature of the new park is that the trails, including the canopy, are wheelchair friendly. This is true of almost all of Fort Wayne's trail network, so why would the new park be any different? What Promenade Park adds to this feature is the tactile paver ribbon for those who are blind or have low vision. This ribbon adds texture to the path to let anyone with vision impairment know they are still on the trail and where to go next. In addition, 3D printed maps of the park are available to guide you through everything it has to offer!
A Lawn Built for Everyone
Want to get off of the path and enjoy the grass? That's easy for everyone as the design of the lawn ensures that the ground always stays hard. Cool, right?
Wheelchairs, walkers, and even strollers can head out into the grass with ease! You can enjoy a picnic or just sit under a tree for some shade. The possibilities are endless!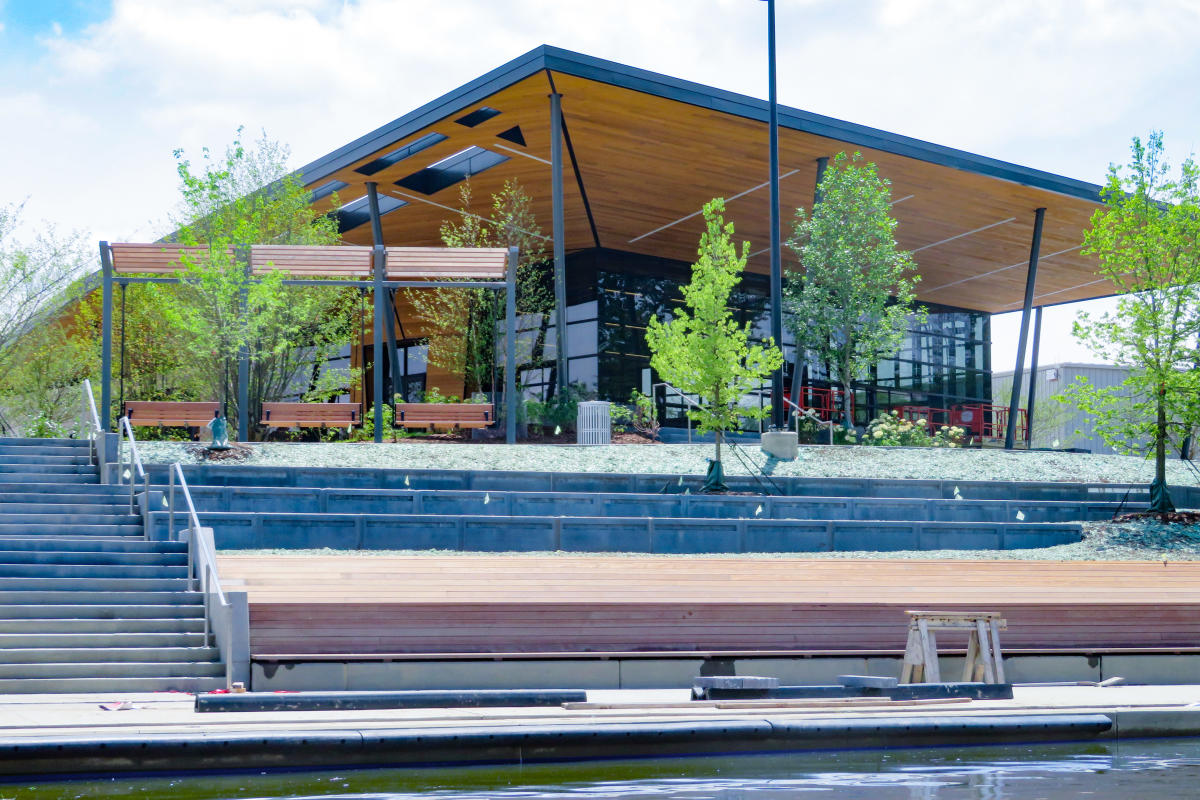 Sensory Experiences
Those are my favorite accessibility features, but there are so many more! The playground is accessible to all, complete with sensory experiences. Access to boats on the river has never been easier with the new dock. Bringing someone to play who has extended restroom needs? The family restroom includes an adult-sized changing table. 
As an advocate for the inclusion of those with disabilities, I'm proud of the work our city continues to do to be accessible for all.
Whether you're a resident or just visiting, Promenade Park is for you. For all of us!