Visiting Fort Wayne on a Monday? The Fort Wayne Visitors Center is a great resource to find out what events are going on around town, and what attractions and activities are open throughout Fort Wayne!
The next time you are in Fort Wayne on a Monday, consider these options below.
Things to do on a Monday in Fort Wayne (during winter)
Go Ice Skating
From December to February the ice skating rink in the Headwaters Park Pavilion opens for visitors to enjoy winter skate. Admission is $5 and you can bring your own skates or rent a pair for $2. The rink is open Monday-Thursday from 1 - 8 pm, Friday 12 - 10 pm, Saturday 11 am - 10 pm, and Sunday 12 - 8 pm. 
Visitors can also ice skate indoors at the SportONE Parkview Icehouse or bounce around in their bounce house area! Open skating times occur Monday - Friday, but make sure you check for specific times on their calendar of events.
Admission is $6 on weekdays and $8 on weekends (4 & under free!) $3 skate rental.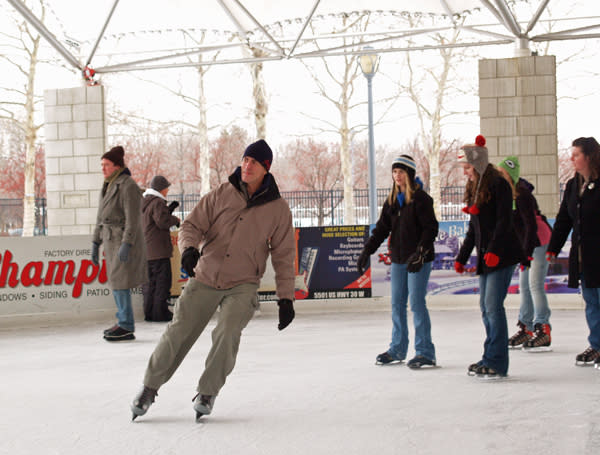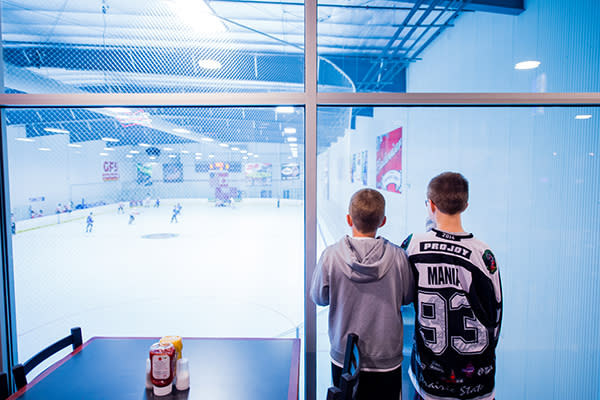 Research and Read
If you're looking for a fun indoor activity, head over to the downtown Allen County Public Library where there are many treasures to find! If you have little ones, head to the Children's section where you can read in a reading tower, and check out the cool aquarium! Or consider researching your family history at the Genealogy Center! The individuals in the Genealogy Center are what make it great, so make sure you use them to help you find your family history.
The Firefighter's Museum is another great place to discover on a Monday in Fort Wayne! This museum was once a working firehouse in 1893, but became the museum in 1974. The Firefighter's Museum is open Monday-Saturday 10 am - 4 pm (closed on Wednesday and Sunday). 
Or consider The History Center where you can see more than 26,000 artifacts that represent the history of Fort Wayne and Allen County. The History Center is open Monday - Friday 10 am - 5 pm, Saturday 12 - 5 pm, and the first Sunday of the month 12 - 5 pm unless otherwise noted.
You can also schedule a tour of the Allen County Courthouse. The Courthouse is a landmark in the Fort Wayne skyline, but you might not have known it is a national treasure! This tour lets you see inside the beautiful building that has stories all around in its art and architecture. To schedule a tour contact the Allen County Courthouse Preservation trust office at (260) 449.4246. If you do take a tour, be sure to leave your cell phone in the car, as they are not allowed in the Courthouse.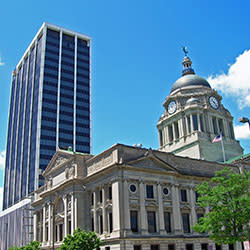 Go Shopping
The Glenbrook Square and Jefferson Pointe Shopping Center are two great options to find many stores, but if you're looking for something local check out the Visitors Center, or some local boutiques. 
Burn Some Energy
If you want to do something fun with the kids and you're willing to drive, head north to Ultra Zone for some laser tag fun or go to Crazy Pinz or Georgetown Entertainment Center where you can go bowling or even play mini golf.
Eat Your Heart Out
Finally, consider just dining at many of the local restaurants in the City of Restaurants! Check out Visit Fort Wayne's Best Of page to get some ideas on where you should eat!
If none of the above activities interest you, make sure you check out the Visit Fort Wayne's Calendar of Events to find a special show or event that can help you make the best of your time in Fort Wayne on a Monday.
Additions
Consider taking a walk at one of the beautiful nature preserves of ACRES Land Trust.
Plus, the Fort Wayne Mad Ants will have some games on Monday evenings in the winer!
Plan your visit now by checking out area hotel deals! 
The Visitors Center is located at 927 S. Harrison Street, Fort Wayne, IN 46802. 

This post was updated April 2021.