On your next visit to Fort Wayne, Indiana experience the city like a local and discover new and old favorite restaurants, attractions, and activities.
Many businesses and restaurants in Fort Wayne, some older than others, have grown to become an important part of what makes Fort Wayne the city it is. These are the places, restaurants, and businesses that our citizens love and take pride in.
Take the time to shop at these stores, eat at these restaurants, and spend the days at these entertainment centers to learn what it's like to be a local. You'll see why these places are an important part of our city.
Fort Wayne, Indiana Like a Local
Attractions
Make an educational morning or afternoon out of a trip to the Foellinger-Freimann Botanical Conservatory. The Botanical Conservatory has three indoor gardens and four outdoor gardens that you can walk around and enjoy at your leisure. If you're with the family, make sure to visit the kids' section called the Discovery Zone. Besides these exhibits, the Botanical Conservatory also hosts regular events, which can bring more fun and education for the whole family.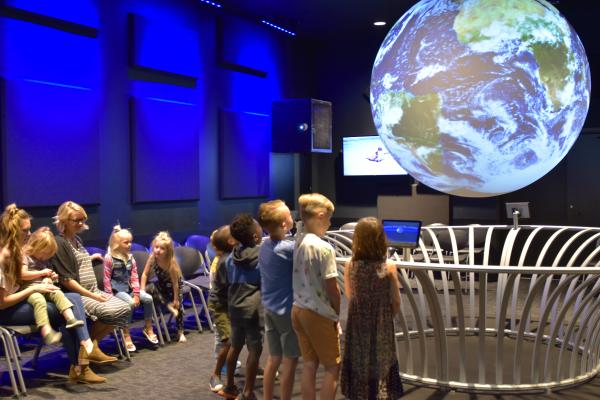 For another educational trip, consider a visit to Science Central. They have over 130 regular exhibits as well as various events and programs that allow kids to get hands-on experience with science and have fun. While parents can't participate in all the activities and demonstrations, there are plenty of activities that will keep them engaged too.
No matter the time of year, there is a minor league sport to enjoy. During the colder months, consider attending a Komets hockey game or an afternoon or evening with the Mad Ants basketball team, both offer promotions and fun theme nights that the whole family can enjoy. Plus, there's no better way of spending a summer evening than at a TinCaps baseball game at Parkview Field in downtown. There's plenty of activities during and after the game to keep everyone entertained. 
A visit to the Fort Wayne Children's Zoo is an all-day event. You'll encounter lions, tigers, giraffes, orangutans, and many more animals as you visit the four sections of the zoo. As you make your way through these exhibits, you can visit the animals and also check out rides like the Sky Safari, the Endangered Species Carousel, and the Crocodile Creek Adventure Ride. The zoo season takes place from April to October.
Shopping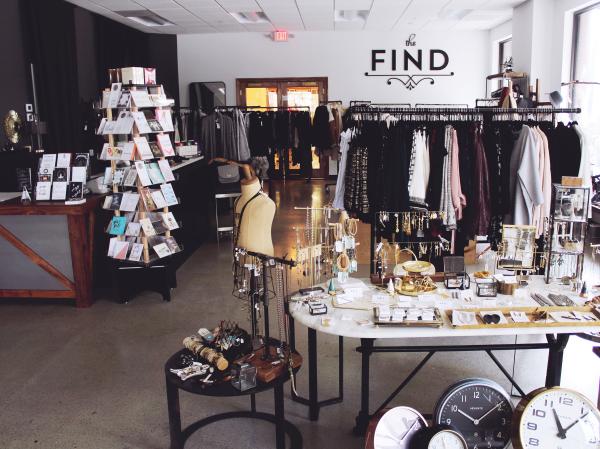 While you're downtown, make sure to pop into a few local boutiques like The Find. This boutique features items that are made by Midwestern and local companies. You can find gifts for anyone here as the selection at The Find caters to men, women, and children. Some of the items you can expect to find here include clothing, jewelry, candles, fragrances, and home décor and goods.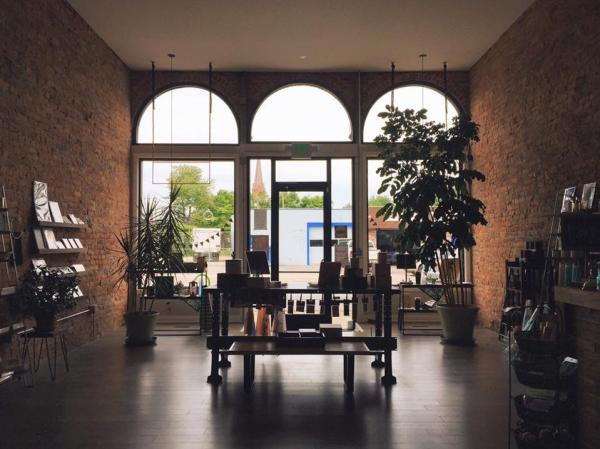 Fancy and Staple is a great stop if you're looking for original gifts. They offer a wide selection of items for men, women, and children. You can expect to find fun office supplies, journals, and notebooks along with trivia games and kids' toys. Other items to look for at the downtown boutique include coffee and tea sets, alcohol glasses, coffee mugs, graphic socks, and much more.
Another downtown boutique to visit is The Urban Hippie. You can meet your fashionista needs as you browse through the boutique's hippie bohemian clothes. Their selection includes tops, tunics, sweaters, shorts, bottoms, rompers, and dresses. They also sell necklaces and other accessories.
A trip to Glenbrook Square Mall can be a day-long event. Some of the shops at the mall include Pandora, Carson's, Macy's, and ThinkGeek. In between shopping, you can grab a snack at Blondie's Cookies, The Kooz, or Auntie Anne's. And if you're with kids who need a break from shopping, they can unwind by playing at the arcade or mini golf course.
If you want to spend part or all of your day shopping, Jefferson Pointe Shopping Center is a great place to visit. The outdoor shopping mall has clothing and specialty stores like Eddie Bauer, Von Maur, and Vera Bradley. If you're ready to take a break from shopping, get a treat from Poptique Gourmet Popcorn or DeBrand Fine Chocolates and sit at one of the benches at the fountain.
Sweets
If you're looking for a good pastry, look no further than Rise 'n' Roll Bakery. The once Amish-owned bakery offers a large variety of sweets like pies, cookies, whoopie pies, cinnamon rolls, sticky buns, and doughnuts. You can take your sweets on the go or eat in the restaurant. No matter where you eat them, the large portion and great quality of your treat will guarantee that you'll want to come back for more.
Cookie Cottage is a great stop for an afternoon pick-me-up. The shop has the "traditional" flavors like chocolate chip, peanut butter, and sugar, but they also have original flavors like banana nut cream, double chocolate raspberry cream, and almond crunch. If too many of the flavors sound good, you can buy more than one or mix and match to buy a dozen cookies.
A visit to DeBrand Fine Chocolates during your stay in Fort Wayne is a must. DeBrand is a well-known and well-loved brand in the area. The four locations offer luxury chocolates, chocolate bars, ice cream treats, coffees, and other desserts. There are so many choices that you might have a hard time choosing just one treat as you gaze at the perfect rows of truffles and other chocolates in the glass cases.
Zesto Ice Cream is the perfect ice cream stop on a summer day. They serve soft-serve ice cream cones, milkshakes, frozen yogurt, sundaes, Razzles, and other sweet treats. The locally owned Zesto locations, which are open from mid-March to the end of September, only have outdoor seating so this could be a better on-the-go treat.
Eats
One downtown restaurant to stop at for any meal is Dash-In. Their brunch and breakfast menus offer lots of good options, but their lunch and dinner menus offer a larger variety of meals. Brunch and breakfast foods include eggs Benedict dishes, egg omelets, and sandwiches. Their lunch and dinner menus include deli sandwiches, salads, grilled cheeses, grilled sandwiches, gluten-free flatbreads, quesadillas, and burgers. Please note, this restaurant is 21 and older.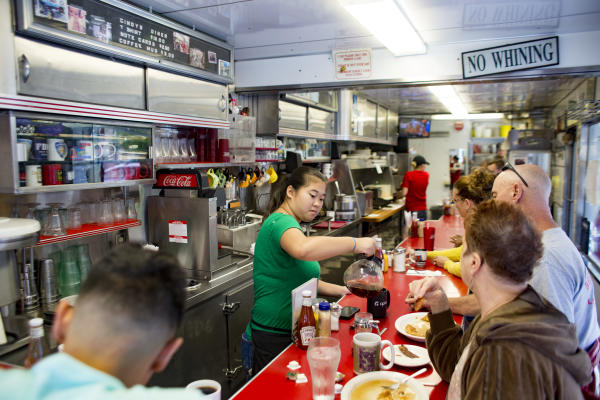 Cindy's Diner is a must for diner lovers. The downtown diner offers breakfast and lunch options such as egg dishes, hotcakes, burgers, and grilled sandwiches. Their lunches include side options like fries, onion rings, and chili. Cindy's only holds a dozen people at a time, but any wait you may have is worth it.
If you're looking for a cheap, quick downtown meal, Coney Island should be your next stop. The Fort Wayne staple of over 100 years offers a simple menu of coney dogs, cheese dogs, hamburgers, cheeseburgers, and chili. You can also order a small Coke that comes in a glass bottle to add to the charm of your trip. During your wait, you can check out all the old photos and other memorabilia hanging on the walls.
If you're craving pasta and other Italian cuisine, make a visit to one of the Casa restaurants. Whether you order the pizza, baked pasta, salmon dishes, or chicken dishes, there's one thing you have to order to get the full Casa experience: the Insalata Casaburo salad.
If you'd rather enjoy Mexican cuisine during your visit, check out Bandidos. They offer lunch and dinner meal specials and options, with many of the meals being build-your-own options. You can order the ingredients to build your own burritos, enchiladas, quesadillas, tacos, and bowls.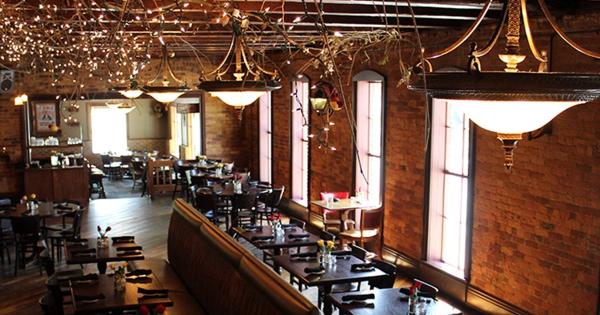 Don Hall's has ten locations in Fort Wayne, three of which have drive-in and drive-thru options. The menus vary throughout each location, but the restaurants have plenty of food choices for all ages. Most of the restaurants offer burgers, sandwiches, soups, salads, and desserts. Some locations also offer seafood options, meals for seniors, and all-day breakfast.
If you're looking for a fine-dining option even the kids can enjoy, stop at BakerStreet. Their kids' menu includes mac 'n cheese, popcorn shrimp, chicken alfredo, grilled salmon, and mini filet mignon bites. Their regular lunch menu includes flatbreads, burgers, sandwiches, soups, and salads, and their dinner menu includes seafood dishes, chicken dishes, vegetarian options, steaks, and other cuts of meat.
Breweries
Mad Anthony Brewing Company offers a large list of brews and other drinks. Besides their weekly tap list, they also offer cocktails (craft and craft beer), ales and lagers, craft beers, and local wines. While you enjoy a drink or two, make sure to enjoy the food as well. The menu has appetizers like Mad Anthony's famous Scooby Snacks, burgers, sandwiches, wraps, build-your-own pizzas, and more. 
Junk Ditch Brewing Company specializes in more than just drinks; they also have brunch. Their brunch consists of ten meal options, but the brunch menu is also filled with guest beer, wine, and Junk Ditch beer options. If you'd rather enjoy your drinks with a different meal, the brewery has lunch and dinner options such as salads, pizzas, burgers, and other dishes.
For the adventurous beer connoisseur, a visit to Trubble Brewing is a must. The ten drinks Trubble Brewing makes, which have unique names, also have unique ingredients. Some of these ingredients include peanut butter powder, cacao powder, and Brazilian coffee. If you're wanting to eat while enjoying your unique brew, the brewery offers a menu of appetizers, sandwiches, burgers, and more.
Even though Summit City Brewerks is a brewery, they welcome all ages in their family-friendly setting. They have special seating for families, a kids' menu, and board games and darts to keep all ages entertained. For the adults, the brewery offers trivia nights and live music along with a menu full of draft and guest beers, ciders, local wines, hot dogs, tacos, personal pizzas, and more.
Three Rivers Distilling Company uses their own locally made spirits like vodka, gin, rum, coffee liqueur, and bourbon to create their drinks. Due to Three Rivers being a distillery, they can only sell drinks they make on the property at their Tasting Room. If you're interested in learning how the distillery operates, you can form a group to go on a tour. Two tours are offered a day on Thursday and Friday and allow you and your guests to get drink samples.
Pick and choose between some of these Fort Wayne's favorite restaurants, breweries, attractions, and shopping destinations to build a weekend filled with fun!