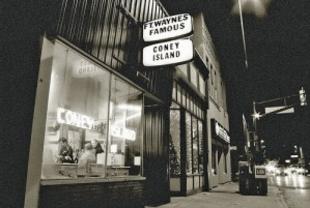 Serving up goodness since 1914, Fort Wayne's Famous Coney Island (also known as Coney Island Wiener Stand) is both a local tradition and must-see for visitors.The atmosphere is just about as relaxed as you can get, with old-school bar stools lining the long, well-worn counter. There are also many tables lining the opposite wall, plus a few in the back. The place is on the small side, but that just adds to the vintage charm.
The food is fresh, simple and loved by generations. There are hamburgers, cheeseburgers, chili, baked beans and chips. But the true favorites are the famous Coney Dogs, served hot on steamed buns, with mustard, Coney Island's secret sauce and minced onions. And don't forget to grab a Coke in a classic glass bottle! Here are a couple of the rave reviews posted on Coney Island's Facebook page:
"Our family's Christmas Eve tradition...one of Fort Wayne's treasures! Little secret...the burgers are great!"
"You will NEVER find a place like this elsewhere, the atmosphere is so friendly, yet so tight. It is such a great place to eat with friends and sit and talk about stories and catch up with friends and family, all while eating great food. Come here if you want more than just a great meal."
What does it take to make Coney Island run?
Approximately a million hot dogs are served a year

50 to 75 pounds of onions are hand-chopped per day

100,000 bottles of Coca-Cola are sold a year

20 gallons of mustard are used weekly

Over 60,000 pounds of fresh meat are cooked a year to make the secret Coney Island sauce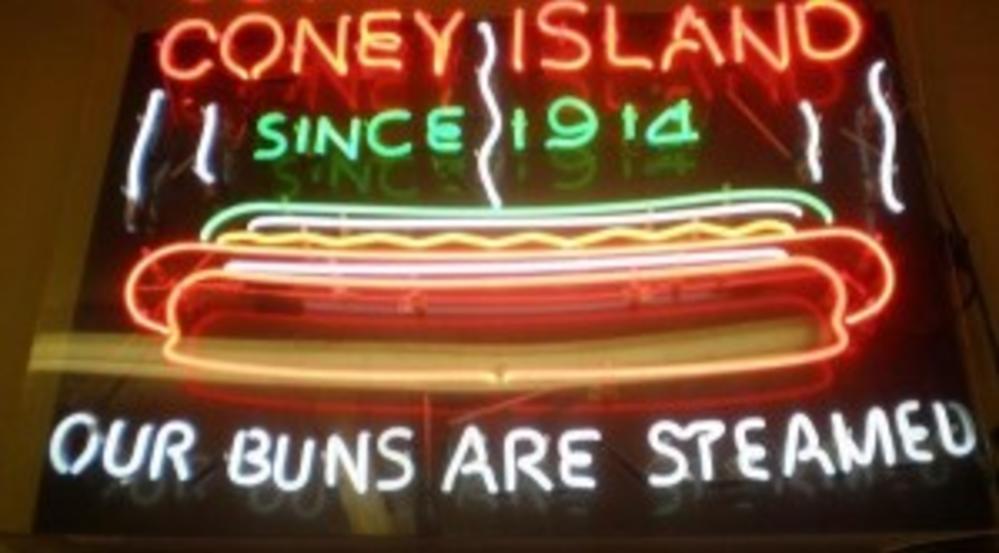 So, come on downtown and see what all of the buzz is about! You won't be disappointed! Coney Island is located at 131 W Main St, Fort Wayne, IN 46802. Reach them by phone at 260-424-2997.