If you're looking to plan a Fort Wayne getaway weekend,  consider planning your trip for February 25-26 when there is plenty to do for the whole family! Take a look at these events and see what's going on in Fort Wayne.
Family Activities
Science Central is not only a fun place to take the whole family, it is cool to just check out the renovated building this science emporium calls home. The old City Light and Power building (which was used to generate electric power until 1975) has been renovated to hold a variety of science exhibits and activities. You will also want to check out the exhibits, both permanent and traveling, that are here!
Kids may be especially intrigued by the visiting exhibit titled "Zula Patrol: Mission Weather." It is designed to help kids learn about 'clouds, precipitation, wind, temperature, and other weather phenomenon…."
Hours:
Wednesday – Friday 10 a.m. – 4 p.m.
Saturday 10 a.m. – 5 p.m.
Sunday noon – 5 p.m.
Admission:
Ages 2 and under free
Ages 3 and up, $9
Plus, Science Central sometimes offers admission discounts for AAA, military, and state certified teachers! 
The Fort Wayne Museum of Art will be hosting one of its most visited exhibits, the Scholastic Art and Writing Awards display.
Here, you will find award-winning art work created by middle-school and high school students from 52 different counties in Indiana and Ohio. While you never know what may be on display, some of the outright creativity is just plain fun– crocheted giant paintbrush, anyone? If you happen to have an artist or author whose work is appearing here, stop and snap a picture of the winner with his or her work!
Hours:
Tuesday – Saturday 10 a.m. – 6 p.m.
Thursday 10 a.m. - 8 p.m.
Sunday noon – 5 p.m.
Admission:
$8 adults
$6 students (preK – college)
$6 seniors (65+)
$20 families.
Free general admission Thursdays from 5 – 8 p.m.
At the Old Fort, you'll find the Civil War Garrison featuring the Fifth Texas Spangtown Mess mustering.
What is a 'mess'? According to coordinator Bob Jones, "a Mess is a small group of soldiers camping together, as in mess kit or mess hall." This group is from Ohio, but they are portraying the 5th Texas Regiment, from 1861-1865. A representative of the Old Fort will also be on hand, to offer tours of the Fort and to discuss local history.
Hours:
10 a.m. – 5 p.m. Saturday and Sunday.
Donations accepted.
Maybe you've been running around town, and need a little time to just stop and smell the flowers! Then you'll want to visit the Botanical Conservatory.
If you're there on Saturday from 11 – 1 p.m., you can join the special tour, Tropical Treats, which discusses the fruit plants that grow at the Conservatory (those oranges look so good when they're ripe!)
Or, if you're a fan of Mary Poppins, you can check out the Mary Poppins Garden Party. This is an exhibit filled with pocketbook plant (remember Mr. Banks' financial work?), cyclamen, primroses, and all sorts of pieces reflective of the famous books and movie.
Hours:
Tuesday-Saturday, 10 a.m. – 5 p.m.
Thursday 10 a.m. – 8 p.m.
Sunday noon – 4 p.m.
Admission:
$5 adults
$3 children ages 3-17
Free for children 2 and younger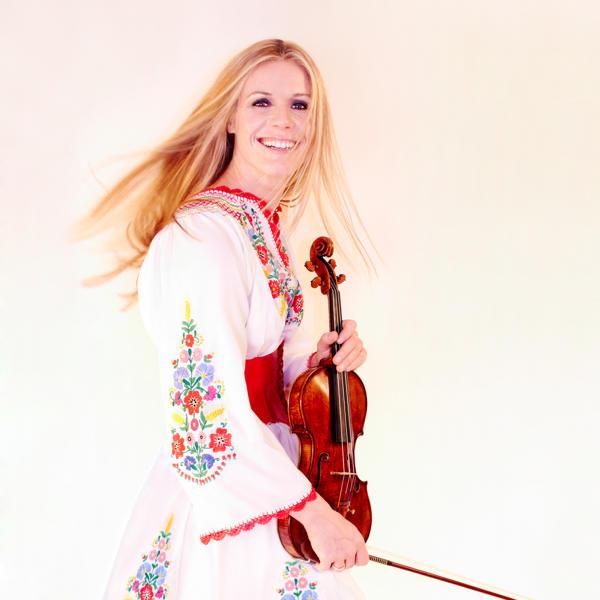 Sabrina-Vivian Hopcker, who will be one of the soloists at the Philharmonic's Beethoven concert
Special Fort Wayne Events
Fort Wayne Philharmonic
Looking for something to do Saturday evening? Check out the All Beethoven Masterworks concert presented by the Fort Wayne Philharmonic.
Come to the beautifully restored Embassy Theatre in the center of downtown Fort Wayne. The theatre has wonderful acoustics so that even if you are sitting up at the very top of the auditorium (by the old projection box), you'll still have great sound and a good view of the musicians. This concert will feature both Beethoven's Triple Concerto (with cellist Andrew Shulman, pianist Fabio Bidini, and violinist Sabrina-Vivian Höpcker ) and his Seventh Symphony.
The concert begins at 7:30 p.m.
Tickets can be purchased online or over the telephone at 260-481-0777, or at the box office next to the Embassy Theatre before the concert begins.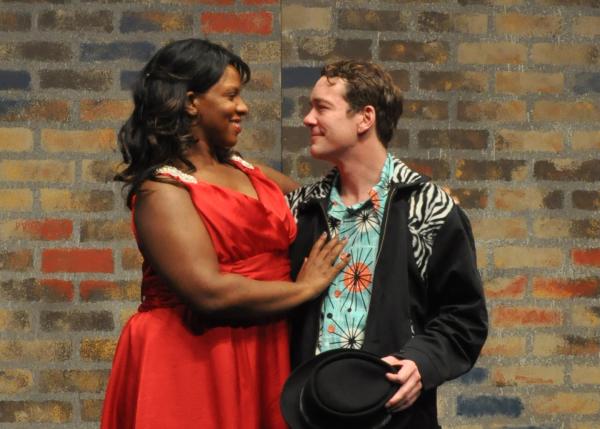 If Sunday afternoon is when you have some time off, grab your tickets for the Fort Wayne Civic Theatre's performance of Memphis.  This broadway musical will burst off the stage with explosive dancing, irresistible songs and a thrilling tale of fame and forbidden love.
The performance begins at 2:00 p.m. at the Arts United Center
Tickets-
Adults $29
Seniors (60 and over) $24
Youth (23 and under) $17
For information, call the Arts United Center Box Office (260-424-5220) or purchase tickets online.
Of course, there are plenty of other activities and events for you to enjoy a family or romantic getaway to Fort Wayne the weekend of February 25 and 26, but hopefully, this can help you get started on planning a fun getaway!