The Holidays are a wonderful time of year to plan a quick getaway to Fort Wayne, Indiana!
If you want to plan a fun getaway for your family, consider coming in late November when the holiday celebrations kick off! Many of our festivals and celebrations begin on November 25th with the Night of Lights and continue throughout the season.
[[endteaser]]
Start creating your family getaway today, with these must-do suggestions:
As the holiday season in Fort Wayne is just beginning, the Night of Lights helps start the celebrations. You may not be able to make this event, but you can still see all of the beautiful decorations around town that will be displayed through the holidays. Maybe you can even make it a fun night by trying to get a picture with each lighted display!
HOLIDAYFEST FESTIVALS
Make sure you plan to stop at some of the holiday festivals like the Festival of Trees at the Embassy Theatre, or the North Woods Display at the Botanical Conservatory that may even help you get inspiration for your own holiday decorations.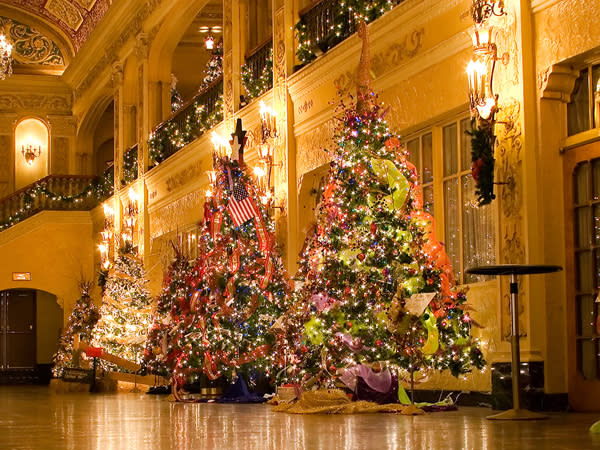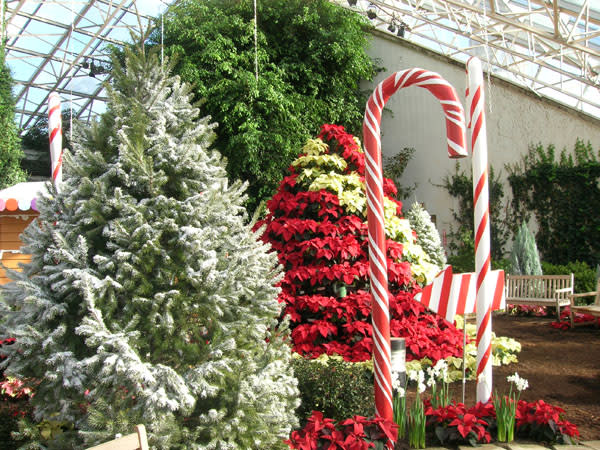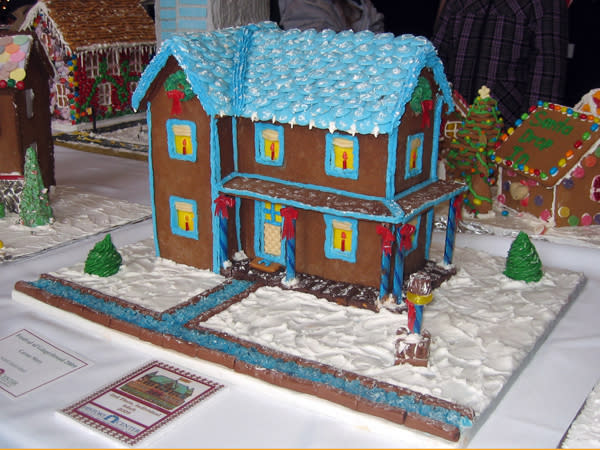 The Festival of Trees at the Embassy Theatre
The Festival of Trees is a great opportunity to get a family photo with beautifully decorated trees. This a great festival that features trees decorated by companies or sponsoring groups. Visitors will be able to walk throughout the theatre lobby, the upstairs walkway and the adjacent rooms, where many trees are located. 
The North Woods Display at the Botanical Conservatory
For another beautiful Holiday display, visitors can check out the Botanical Conservatory's North Woods exhibit. This year's North Woods theme will provide ample opportunities to get some fun photos of the kids near the North Woods cabin nestled into a snow-drifted evergreen and birch forest!  
For a traditional experience, take the kids to view over 100 gingerbread displays created by individuals of all ages, families, and professionals! All of the creations are made of edible materials, which may even inspire you to start the tradition of making a gingerbread house with your family! 
SHOP
A fun holiday getaway would not be complete without some shopping, and Fort Wayne has you covered! If you're in town during the weekend of November 28 make sure you check out Holly Trolley shopping on Saturday, and the Artisan Marketplace downtown. Visitors can also shop at two different malls, Jefferson Pointe and Glenbrook Square Mall.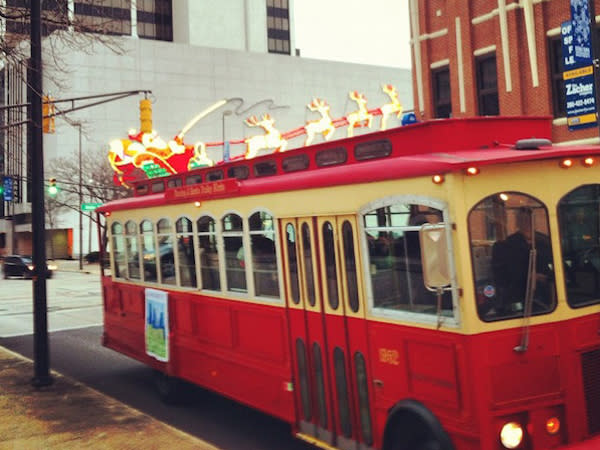 Holly Trolley is on November 28, and lets participants ride for free on two trolleys that travel around downtown stopping at unique shops, galleries, and attractions! This is also a great opportunity to see more holiday decorations.
Indiana Artisan Holiday Marketplace 
In addition, you can stop by the Indiana Artisan Holiday Marketplace, where visitors can look at or buy handcrafted artisan gifts or foods! This event takes place at the Grand Wayne Convention Center and will feature the work of nearly 100 art and food artisans!
Shopping Malls 
If you are looking for more of a one-stop destination check out Jefferson Pointe or Glenbrook Square, where visitors can find many national stores. While you're there, let the kids play at various soft-play areas, or let them ride on the carousel at Glenbrook Square.
SLEEP
If you are looking to stay the night at one of the great hotel options in Fort Wayne, Visit Fort Wayne is your resource to pick the best option for your needs. We also offer great money and time-saving packages for your family to enjoy!
EAT
The Friendly Fox
Your friends and neighbors at the Friendly Fox serve up great wraps and sandwiches that are great for a quick bite to eat. This family owned and operated dining option let you in on the local scene. Check out their Saturday Brunch and try one of their breakfast wraps.
4001 South Wayne Avenue, 260.745.3369
Website 
JK O'Donnell's
For something a little bit different than a typical Midwestern meal, check out the best traditional Irish Fare in Fort Wayne. JK O'Donnell's is your spot for a great Sheperd's Pie or their Fish and Chips, it's the talk of the town!
121 West Wayne Street, 260.420.5563
Website
Club Soda
If you're looking for a great date night during your visit, check out Club Soda. This is your place to find some of the best cocktails in town and a menu that backs up the drinks! You might even be lucky enough to hear some great live music on your night out!
235 E. Superior Street, 260.426.3442
Website
Cindy's Diner
Maybe you are looking for a local gem? Look no further than Cindy's Diner. With only 15 seats at the bar, you can catch a great breakfast. Cindy's Diner serves hearty meals for breakfast and lunch; make sure you ask about their garbage plate.
230 W. Berry Street, 260.422.1957
Website
EXPERIENCE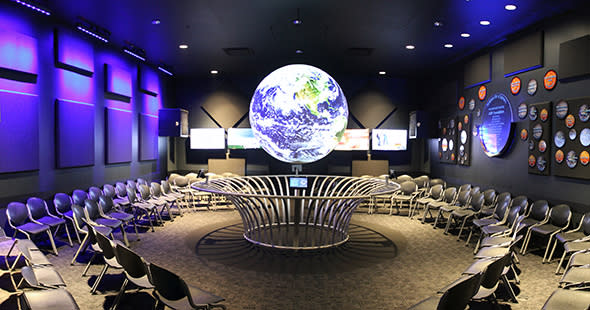 Science Central has been a fixture in Fort Wayne for 20 years, and now the smokestacks have spot lights that allow visitors to see the cool smokestacks at night! For a little education and fun, Science Central provides the whole family with a great experience and allows you to touch the exhibits!
1950 N. Clinton Street, 260.424.2400
Website
Ice Skating at Sport ONE/Parkview Icehouse
For another indoor activity, you can take the kids ice skating at Canlan Ice House. This is a great option for when you want to do a festive activity, but you much prefer the indoors. You can even try skating for free on November 21st from 11-12pm. This is sure to be a memory the kids will not forget! If you are looking to take some skating lesson, you can schedule a skating lesson for January or February between November 15 - December 21. Individuals who sign up between those times will receive a FREE pair of skates!
3869 Ice Way, 260.387.6614