As pretty as the winter days are, sometimes it's challenging finding fun activities or new places to visit. However, just because it's winter, doesn't mean you can't have fun.
Fort Wayne has plenty to offer visitors, whether you're looking for indoor activities, outdoor activities, or even winter activities that you can enjoy solo.
Don't let a little snow stop you from checking out some of these places.
Indoor Winter Activities in Fort Wayne, Indiana
This indoor trampoline park is a fun place for families with older children. Kids can burn off excess energy, and parents will feel like a kid again at their various attractions.
Sky Zone includes several activities, such as dodgeball, the sky-ladder, and the free-jump, among others. Saturday nights, they even have a laser and black-light music party called Glow Jam, where you can dance and bounce to popular tunes. You can purchase tickets and sign waivers ahead of time on their website.
If you would prefer your winter fun day to be a little less active and more creative, then you will enjoy going to Painting with a Twist. Enjoy live, step-by-step art instruction, as you sip on wine with your friends or family members. Even though the experience is meant to be fun and entertaining, the instructors are so good that you will actually be proud of the art you create.
Parents of toddlers and children under seven years of age know how hard it is to find activities where their children can play safely. This is especially true in the winter time. One place that you can feel good about bringing your children to is Wee Street, located inside Glenbrook Mall.
Wee Street is an adorable play town, with tiny little shops, that include a grocery store, hair salon, bakery, and even a hospital. Equipped with small-sized props and toys, your young ones will have fun using their imaginations.
The price of admission for 30 minutes of play is inexpensive at $4, and there are even discounts for additional siblings.
Outdoor Winter Activities in Fort Wayne, Indiana
Franke Park is a popular destination for the locals year-round.
In addition to the playground, hiking, and biking, you can also go sledding with the family in the winter. Hidden behind the tree-line, there is a large hill, which is perfect for sledding on snow days. The whole family will enjoy themselves, and you can create long-lasting memories of simple fun in the snow.
Headwaters Park Ice Skating
Every year, from about mid-November to the end of February, this covered skating rink opens to the public. Located in downtown Fort Wayne, you can enjoy skating in the outdoors, all within view of the city. You can rent skates on-site, or bring your own.
If hiking through a snowy forest sounds fun to you, but you don't want to hike through miles and miles of trail, then Mengerson Nature Reserve is just the place to visit.
Mengerson Nature Reserve is perfect for winter hiking is because it is only 1.2 miles in length. Snowfall makes for a quiet and magical forest, and you can easily trace your footprints in the snow back to your car.Located in plain sight on Stellhorn Rd. behind a residential neighborhood, with only a small public parking lot that you are likely to miss if you drive too fast.
Solo Winter Activities in Fort Wayne, Indiana
This luxurious day spa is one place you will have a fantastic time visiting solo. The spa has many treatments and services, but they also pamper you during the whole experience, as well. From the deluxe showers, to the quiet room, where you can enjoy the fireplace in your robe as you sip on wine or tea, you will really be able to unwind. Treat yourself this winter and don't wait for anyone to have a good time but yourself.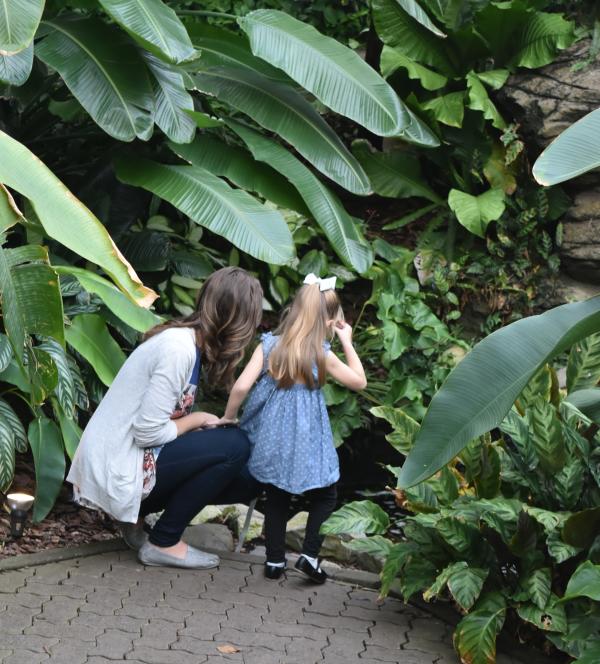 Fort Wayne's botanical conservatory is a great place to spend the day wandering—even if you are visiting Fort Wayne on your own. The indoor gardens will transport you to another place, and make you forget that it is cold outside.
There are three indoor gardens—the showcase garden, which features the seasonal display; the tropical garden, which has a variety of tropical plant species and surrounds a beautiful waterfall and pond; and the desert garden.
Grab your camera, or just spend the day alone with your thoughts at this wonderful jewel in the heart of Fort Wayne.