Fort Wayne is positively teeming with live music. Whether in concert halls, on main stages, or out in the open, you're bound to find something you like here.
If you're wondering how you can find out about the hottest events, score tickets, and more, who better to tell you about it than a Fort Wayne musician? I'm a local singer, and I'm happy to share how I keep updated on the live music scene in Fort Wayne.

The Live Music Scene in Fort Wayne, Indiana
Find Out About the Latest Events
Search Engines
If you're interested in what's coming through Fort Wayne this season, one of the first place you should check is Google! Simply type in "Fort Wayne concerts" or a similar term for a good listing of the most high-profile concerts in the city. Or, use Visit Fort Wayne's Events Calendar as your search engine! Sort by concerts, and you can see a complete calendar of all of the great concerts taking the stage.
Venue Websites
If you know which venues or organizations in Fort Wayne are your favorites, check out their websites to see what's coming up next.
Newsletters
Speaking of specific venues and organizations, you can skip scouring websites by signing up for newsletters to get updates on events, exclusive deals, and more sent to your inbox. For example, if you're a classical music fan like I am, you'll want to subscribe to the Fort Wayne Philharmonic newsletter. If you're into rock, get on The Clyde's mailing list. 
Newspapers and Magazines
If you prefer paper, subscribe to the Fort Wayne Magazine. This monthly publication includes information on all things Fort Wayne, including concerts.

How to Score Tickets
If you've already used Google, a venue website, or a newsletter to find out about a concert, you can easily use any of those methods to acquire tickets as well. You may even be able to take advantage of special sales and discounts disseminated through newsletters.
There are many websites, such as Ticketmaster, that specialize in ticketed events. However, some of them charge hefty service fees, so I always check directly with the source before buying tickets through a third-party vendor.
Finally, many Fort Wayne organizations (including Visit Fort Wayne) hold periodic contests and giveaways, which sometimes includes concert tickets. Make sure to subscribe for Visit Fort Wayne's Getaway Guide so you get your chance to win!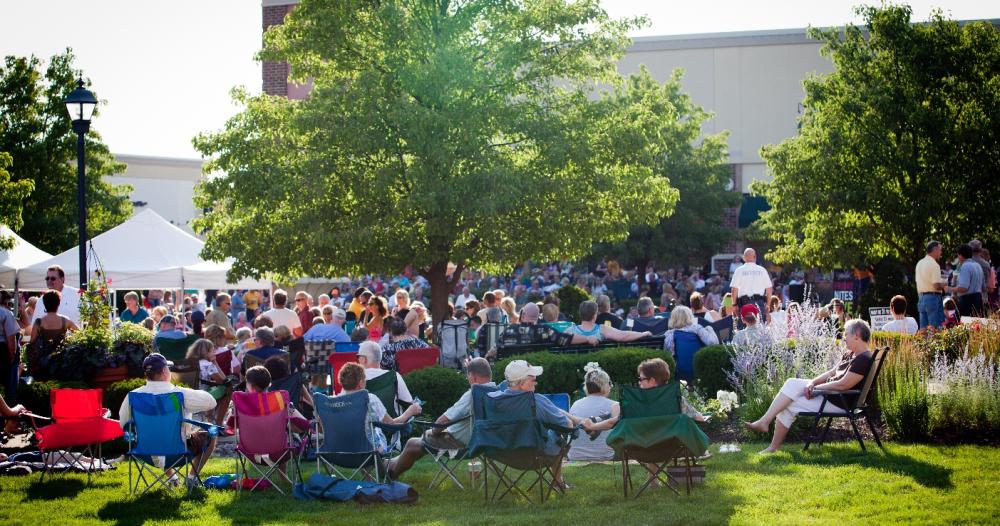 What About Free Events?
Who doesn't like freebies? If you prefer events that don't require tickets, you'll be happy to know that summer is the best time of year for free concerts (which tend to be outdoors). Allen County Public Library's Rock the Plaza and Jefferson Pointe's Friday Nites Live series are both free, and many of Fort Wayne's festivals (such as Buskerfest in June) include a free concert component.
Upcoming Must-See Live Performances
Want to find out about the hottest performances in Fort Wayne this summer? Check out my article about this exact topic!