The quirky film with the same name set in northern Indiana in the 1940s has delighted people at the holiday season since it was released in 1983.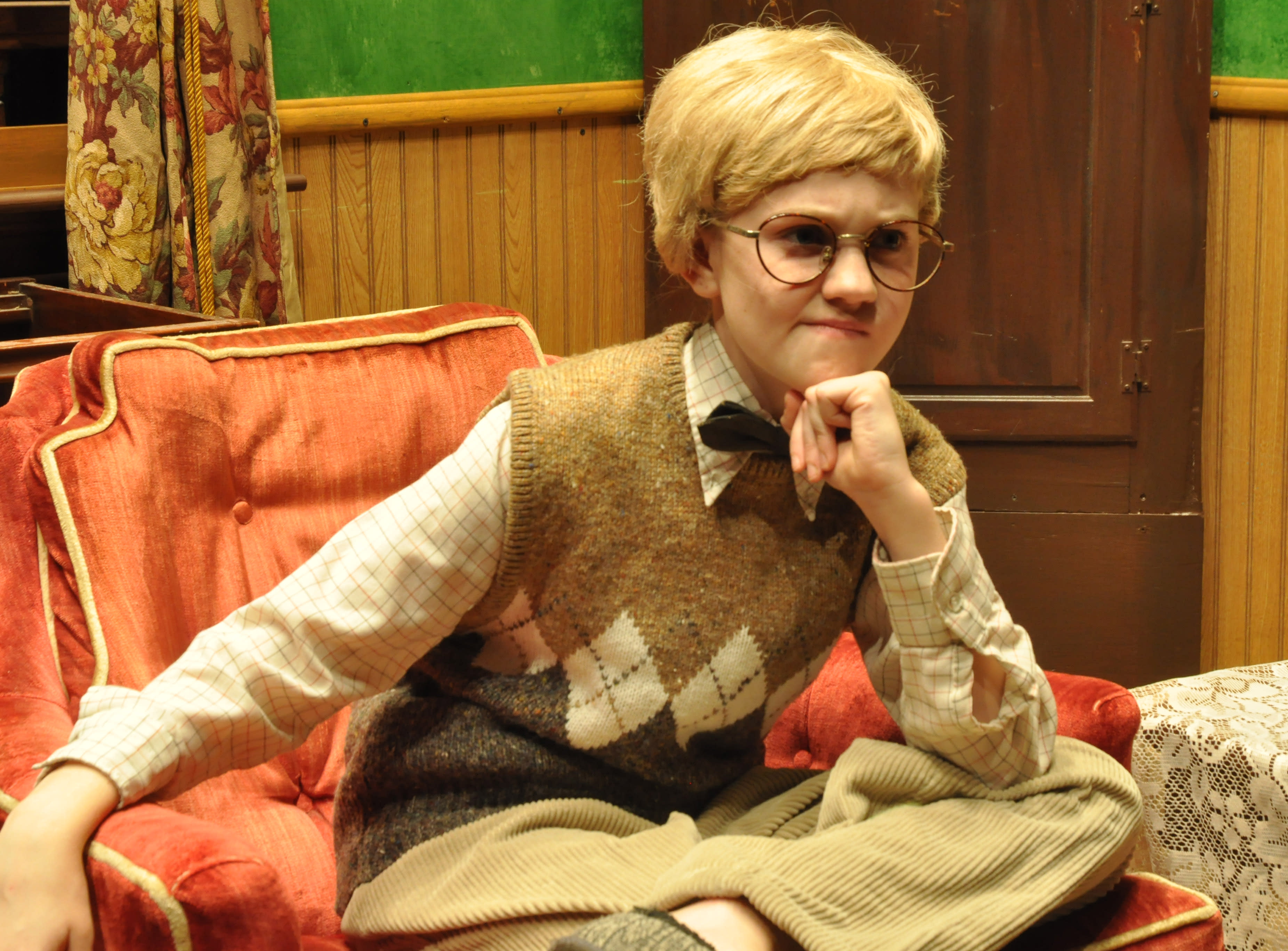 A Christmas Story is the story of a young boy, Ralphie Parker, who only wants one thing for Christmas: a Red Ryder Air Rifle. The film revolves around his family, including a frizzy-haired, slightly dingy mother, father with a passion for puzzles, and a younger brother who never seems to say much but manages to get into trouble.
It was my brother-in-law who more than a decade ago introduced my family to the movie, A Christmas Story. "You have to watch this show!" he insisted. "It's hilarious!"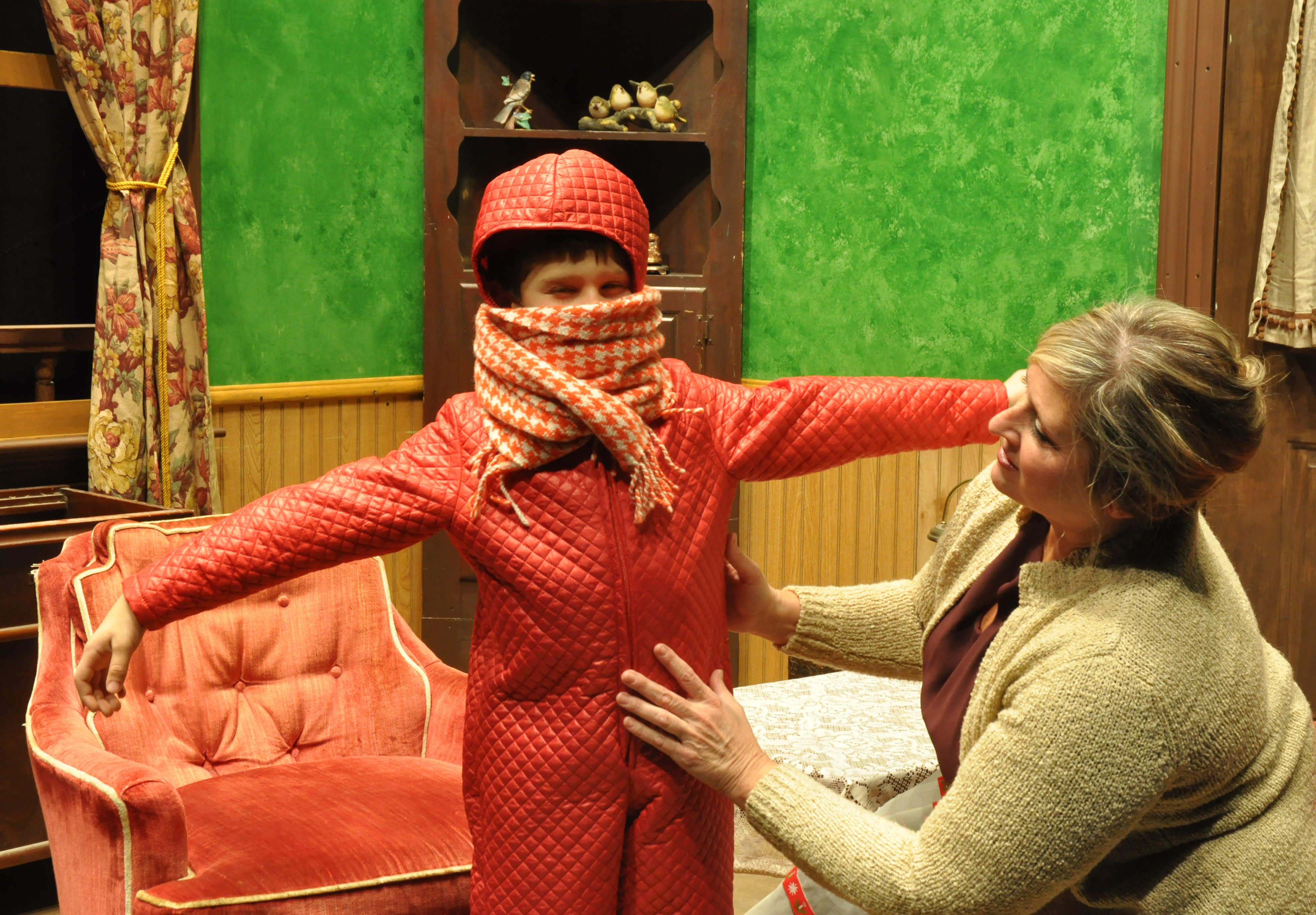 We reluctantly agreed, believing anything with as innocuous a title as A Christmas Story could not live up to his glowing praise.
Were we wrong! We now watch it annually and can practically quote the entire show.
The opportunity to watch it on the stage of our lovely Civic Theatre is awesome!
Some of the same hilarious scenes from the movie are included in the musical -- confrontations with the school bully; meeting of a tongue and school flag pole; and the furnace that causes Dad to lose his cool.
The musical features tunes reflecting the show's theme-- funny and heartfelt with a nostalgic holiday spirit: "Counting Down to Christmas", "Ralphie to the Rescue", "When You're a Wimp", "A Major Award", "A Christmas Story", and "You'll Shoot Your Eye Out".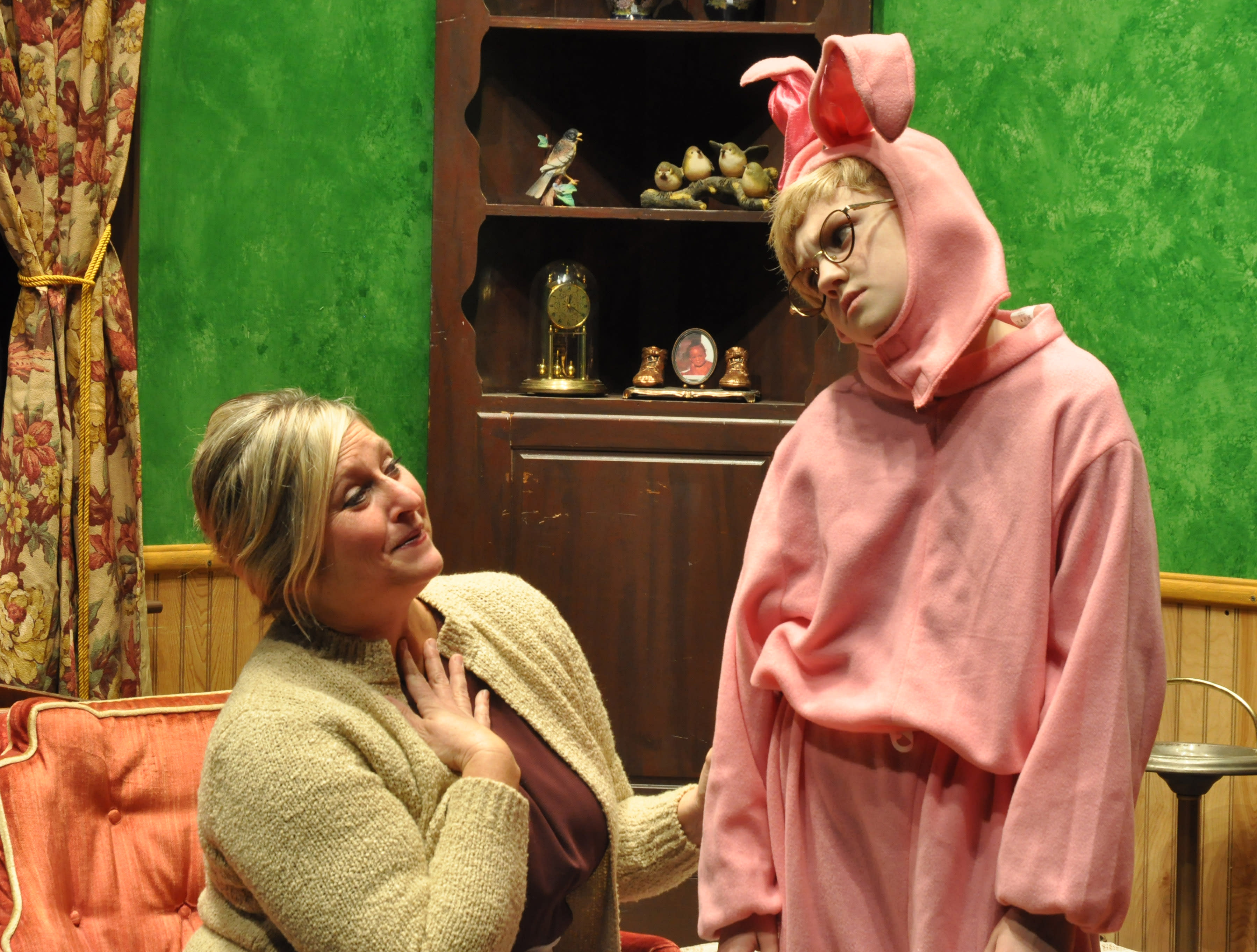 If that's not enough impetus to encourage you to purchase tickets, you'll get to see, live and making its first appearance in Fort Wayne, one of the most iconic props ever made -- the infamous leg lamp!
Due to the popularity of this movie, I'd wager most Americans know the story behind the leg lamp from A Christmas Story.
If you don't, sorry, I refuse to divulge more. Just know this particular story line is guaranteed to spur belly laughs that will have you chortling for days to come!

Performances:
Saturday, November 7 at 8:00 PM
Sunday, November 8 at 2:00 PM
Friday, November 13 at 8:00 PM
Saturday, November 14 at 8:00 PM
Sunday, November 15 at 2:00 PM
Friday, November 20 at 8:00 PM
Saturday, November 21 at 8:00 PM
Sunday, November 22 at 2:00 PM
Tickets:
$29 Adults
$24 Seniors
$17 Age 23 and under
For tickets call 260.424.5220
ArtsTix Community Box Office
303 E. Main Street - Downtown Fort Wayne