Celebrate Disney style in Fort Wayne by creating a whole Disney themed stay for your little one's. In fort Wayne, the Disney magic can be found anywhere if you just believe! 
Enhance your Disney on Ice event by creating your own Disney Day in Fort Wayne!
1. Discover a beautiful castle at Castle Gallery. 
Castle Gallery is truly a building reminiscent of Cinderella's turreted abode. Become a Prince or Princess by finding treasures of artwork from local artists at this one-of-a-kind art gallery.
Located near downtown, the Castle Gallery was built in 1905 and is listed on the National Register of Historic Places.  
2. Find your palatial palace fit for sleeping beauty in Fort Wayne
Search the many hotel accommodations listed at visitfortwayne.com/hotels. From magical pools of blue lagoons to hotels fit for a princess, you can find any accommodation that fits your needs in Fort Wayne.
If you want to protect your Miss Piggy Bank there are also a lot of affordable packages available through Visit Fort Wayne's Hotel Packages. 
3. Gallop on a Double Carousel
Instead of riding in a teacup, opt for a gallop on the double carousel at Glenbrook Square. This double carousel filled with animals of many kinds is a safe and thrilling experience for kids of all ages. It is located inside the mall, making it the perfect entertainment on a cold day in winter.
P.S. they even have a teacup to ride if you want to have an authentic Alice in Wonderland experience.
After you're done in Wonderland, pick up your magical souvenir at one of the many stores in the mall!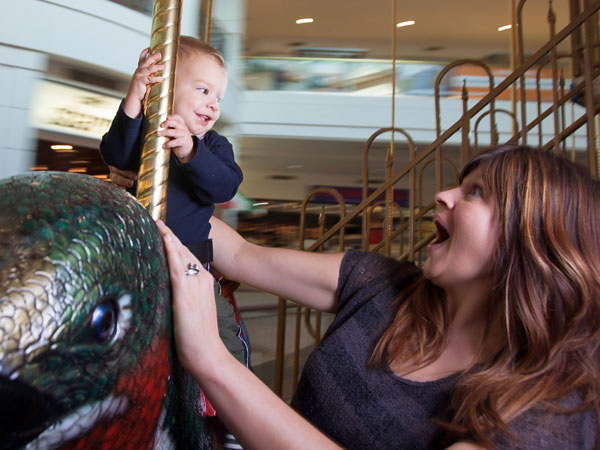 4. Find some Disney-esque souvenirs at the Paradigm Gallery
This lovely gift shop is located downtown inside the 
Fort Wayne Museum of Art
and is filled with jewelry, wall hangings, books featuring art, and other unusual gift items.
Micky's magical touch can be found in these pop-up cards that remind me of the animated flowers in Fantasia.
5. Become Indiana Jones at the Dig This! exhibit at the Botanical Conservatory.
Or if you're really old school, examining dinosaur bones may bring to mind the antics of Ludwig Von Drake, Donald Duck's scientific uncle. Either way, you're covered as the Dig This! exhibit encourages kids to explore flora and fossils.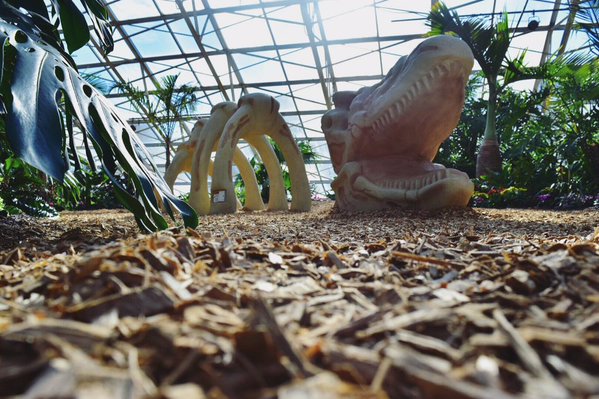 6. Discover the Small World at Science Central or The Genealogy Center
It definitely is a small world at 
Science Central
, where you can touch science or see the world on a sphere. This hands-on experience is a great way to see the world! Or you can even explore our small world by discovering your history in the nation's largest public genealogy collection at the 
Allen County Public Library's Genealogy Center
. This may not be for the kids, but maybe you can discover you're a princess!
Lastly, make sure you make an ordinary stay in Fort Wayne extraordinary with all of your Disney friends at Disney on Ice Let's Celebrate! 
Disney On Ice returns as one of Fort Wayne's most popular shows. This is a high-quality, family-friendly show that is really cool- and yes, I meant that as a pun!
Disney on Ice's Let's Celebrate 2016 show to be held at the Memorial Coliseum, 4000 Parnell Blvd.
The show times are as follows:
Thursday, March 3 @ 7:00pm
Friday, March 4 @ 7:00pm
Saturday, March 5 @ 11:00am, 3:00pm & 7:00pm
Sunday, March 6 @ 1:00pm & 5:00pm
Reserved tickets: start at $15.50 ($10.50 on opening night). Call for tickets at the box office 260.483.1111 or 800.745.3000.