Fort Wayne, Indiana is a wonderful place to dine, stay and play. Here are five ways to enjoy your next vacation, but you can only enjoy them here in Fort Wayne, Indiana.
5 Things to Do Only in Fort Wayne, Indiana
Ride an 1840s-style Canal Boat
Take a ride on the Sweet Breeze and see three rivers in under two hours.
Fort Wayne has upped its river game big-time over the past several years. Sweet Breeze is a new attraction that travels the St. Joseph and St. Mary's rivers and also offers views of the Maumee. She's an 1840's-style canal boat that offers both ticketed and private tours. Plus, the boat is accessible and has restroom facilities.
Slide down a Two-Story Slide
You probably can ride down a 2-story slide at many destinations, but in Fort Wayne this slide is located at the campus of the nation's largest online retailer of musical instruments and studio gear, Sweetwater.
Stop by the campus and enjoy not only the slide, but the free arcade, a bite at the Crescendo Cafe, and some of the ongoing activities at Sweetwater like vendor roadshows, clinics and classes, and live performances.
Stay in a Johnny Cash Themed Hotel Room
While you're in Fort Wayne, stay in a hotel room dedicated exclusively to Johnny Cash while eating a free steak dinner at the Guesthouse.
The Hall's family of restaurants is a mainstay of the Fort Wayne business landscape. Their Guesthouse Grill is a restaurant-hotel combo with amazing deals. They often run a "free dinner and/or breakfast" with stay package.
The Guesthouse has both indoor and outdoor swimming pools and features several themed rooms.
Call ahead of your stay an ask if any of the decade or music rooms are available. In addition to the Johnny Cash room, options include The Rat Pack, Elvis, and decade-inspired (e.g. 1950s).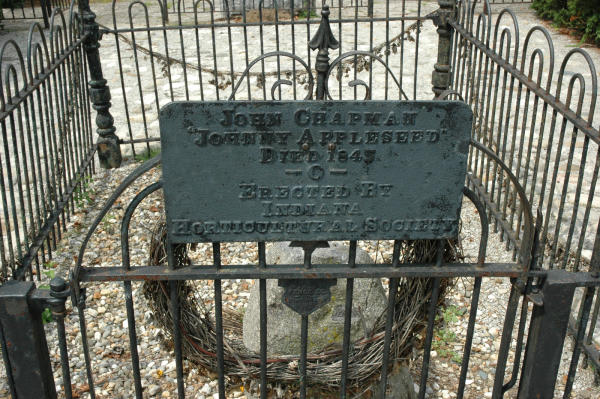 Visit the ACTUAL grave of Johnny Appleseed
This one is controversial. Other cities may claim the one true grave of John Chapman, a.k.a. Johnny Appleseed, but the real one is in Fort Wayne. So sure we are of the plot's inhabitant that we named the surrounding 31 acres "Johnny Appleseed Park."
If you plan to visit Johnny Appleseed's gravesite, I recommend doing a little research ahead of your trip. The Allen County Public Library has a treasure of literature and the gravesite story is a fascinating one!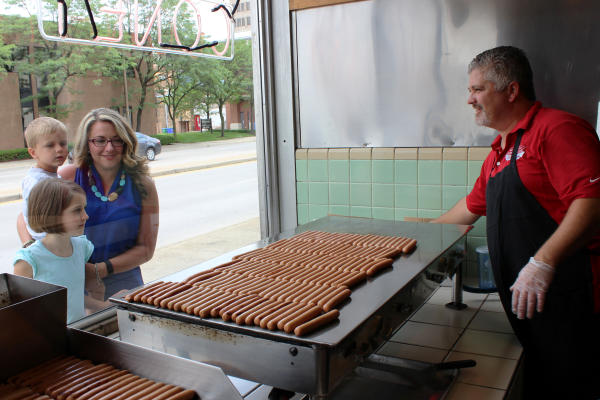 100-year-old Coney Dog Restaurant
Grab a seat at the counter of the 100-year-old Coney Island, which is known for attracting famous customers.
Fort Wayne's Famous Coney Island is more than a wiener stand. It's a hot, steamy, delicious part of our city's history. Hand-chopped onions, chili, chips, soda in glass bottles, and a steady stream of hot dogs rolling off the grill are what give this culinary centurian its charm. Maybe that's why celebrities like Jay Leno and Jim Gaffigan have dined here.
I like Coney Island because I can feed the whole family for under $20. And it helps that I really, really like onions.