Before summer ends, Fort Wayne restaurants are serving up 12 days of menu deals, perfect for college-age diners looking to try new restaurants!
Are you a college student looking for safe, summer fun in Fort Wayne, Indiana before heading back to school? Or maybe you have just arrived on campus to start a new semester in Fort Wayne and would like to see what the city has to offer! Look no further than this special summer edition of Savor Fort Wayne restaurant week, August 5-16, and try out some delicious local restaurants.
5 Things College Students Need to Know About Summer Savor 
This event is traditionally held in January, while many students are away at school. But thanks to this summer edition held August 5-16, students will be able to join in on this event. Here is what you need to know! 
1. What is Savor Fort Wayne?
Savor Fort Wayne is Fort Wayne's restaurant week, when participating restaurants offer 12 days of special menu deals on three-course meals. More than 25 restaurants are participating in Savor this summer, stretching all across the city from the far North to Jefferson Pointe to the heart of downtown. This summer, restaurants have taken extra precautions to ensure a healthy experience by offering patio seating and an option of carry-out at select locations.
2. It's Affordable
As a college student myself, I understand that cost is a huge factor in making plans. Oftentimes, we settle for the cheapest option, but with Savor, you can save money while supporting local restaurants. During this 12-day event, restaurants will be offering three-course meals at a value price lower than the traditional menu price. Also, what is better than affordable parking? All downtown street parking is free after 5:00 PM on weekdays, and free all day on the weekends. Check out our parking page for more information on where to access parking lots and garages and their rates.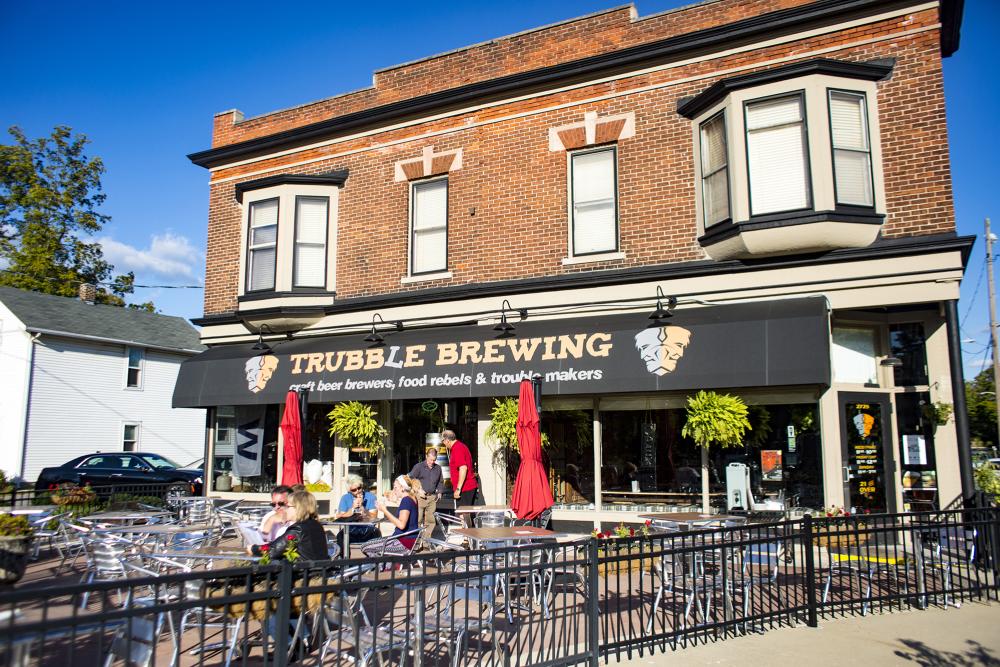 3. Sips to Savor
Calling all diners ages 21 and older! Catch up with friends before leaving town or make new memories while trying out local craft brews or drinks on the patio. Within the list of Savor restaurants, there are two breweries (2Toms Brewing Company and Trubble Brewing), and Fort Wayne's only distillery, Three Rivers Distilling Co. And don't forget to try out some specialty drinks at Copper Spoon next door to Parkview Field or out southwest at RoKo's Kitchen at HT2!
4. Make it a Day Trip
Spend a day downtown and see all it has to offer, while staying socially distant. Start out early at the Fort Wayne Farmers Market on Saturdays at Parkview Field or the YLNI Farmers Market at the corner of Wayne and Barr Street. Take a break to cool off inside while enjoying the relaxing views of the current exhibits at the Botanical Conservatory. If you are on the North side of town, visit the Farmers Market on Wednesdays at Salomon Farm Park.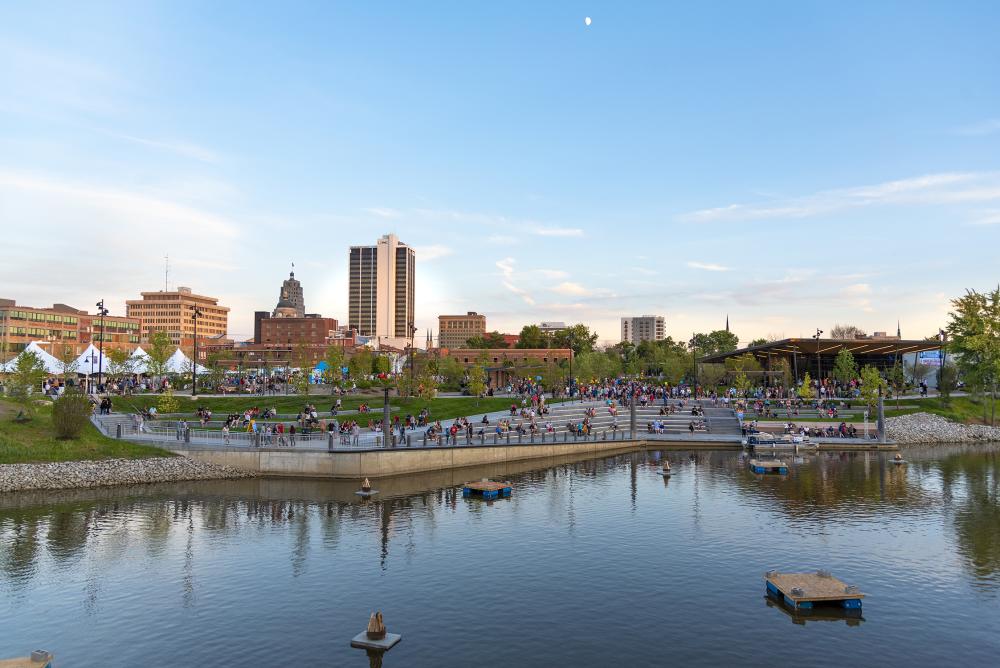 There have been many new and exciting additions to downtown Fort Wayne over the past few years. Stroll along the riverfront at the new Promenade Park and relax on the giant swings with a view of the river. Be sure to snap a picture of the beautiful skyline while walking the Tree Canopy Trail (offering the best skyline views!) at the park. Then, walk over and explore a truly historic, now revitalized, corner of downtown: The Landing. The Landing is expanding every day with new coffee shops, salons, restaurants, and boutiques. While you're downtown, enjoy the public art! Use this interactive Mural Map to take yourself on a self-guided mural tour around the city, since many are within walking distance of each other.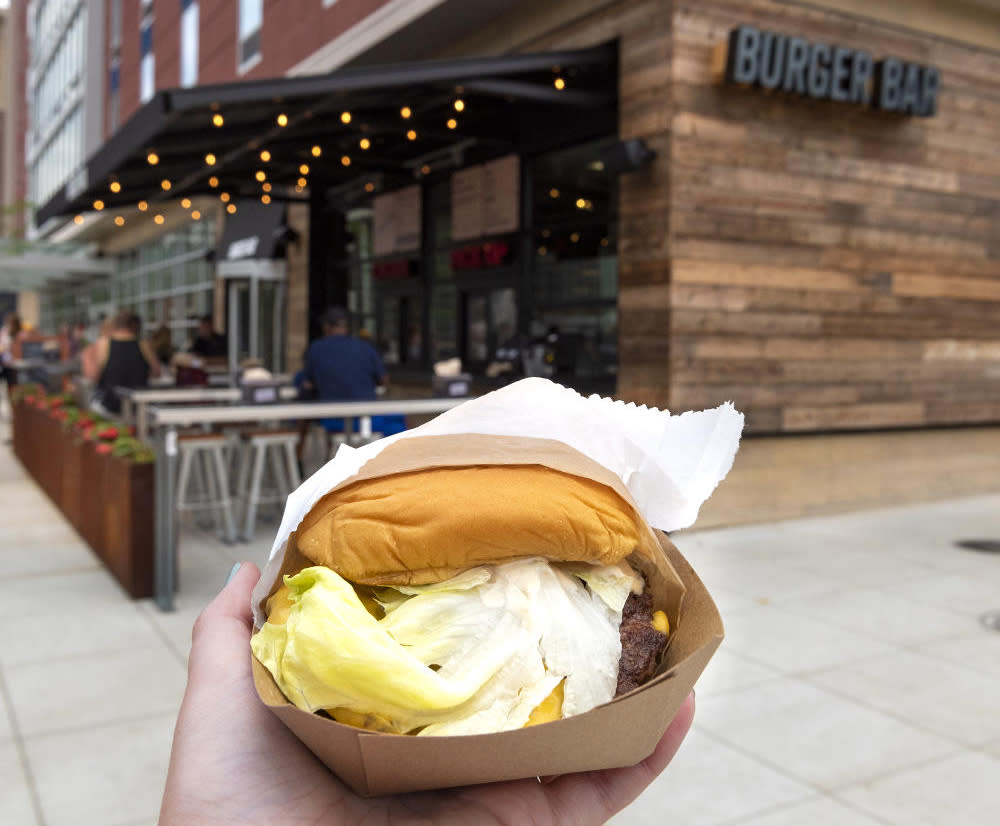 5. Safety Tips 
Head downtown for a midday launch with friends or an evening on the town. Make it a date night or catch up with friends before leaving for college. Capture these special moments all while following the health guidelines in place for COVID-19.
Remember to bring your mask, as you'll need to wear it until you're seated at your table.
Many restaurants allow up to six people to sit together at a table.
If you decide to dine-in, it is encouraged to make a reservation online or by phone to allow the restaurant to properly space and sanitize the area.
Enjoy the endless options of patio seating around town or take your carryout meal to the steps at Promenade Park. View the list of participating Savor restaurants and look for the 

  icon for restaurants with outdoor dining, and the 

 icon for those offering their Savor menu for carryout.
There are all types of food available during this event from seafood, steak, sandwich, salads, ethnic delights, appetizers, and desserts, in addition to vegan, vegetarian and gluten-free options.
For a full list of participating restaurants and their menus, visit SavorFortWayne.com.