When the weather is cold, it can be tough to fill the days, but there is so much to do in Fort Wayne. Check out these top 5 ways to keep everyone entertained and beat the winter blahs!
1. Sledding at Franke Park or cross country skiing at Fox Island
The Fort Wayne parks don't stop just because the weather turns cold. Franke Park and Fox Island both have fun winter activities that allow you to get outside and keep active. Franke Park is home to over 300 acres of wooded forest.
Tucked in the middle of that lies the Soap Box Derby Hill. This hill makes the perfect sledding location in the winter. There is parking close by and usually the crowds are not too bad. Bring all the sleds and snowboards and take advantage of the hill. You could easily spend an afternoon traversing the slopes of the hill, creating great sledding lanes and even building snowmen in the surrounding fields. Or if cross country skiing is more your speed, head to Fox Island. You can rent the equipment there and follow over six miles trails. Warm up in the nature center and read all about the local flora and fauna. Just be sure before you head out there is more than four inches of snow cover to ensure skiing success.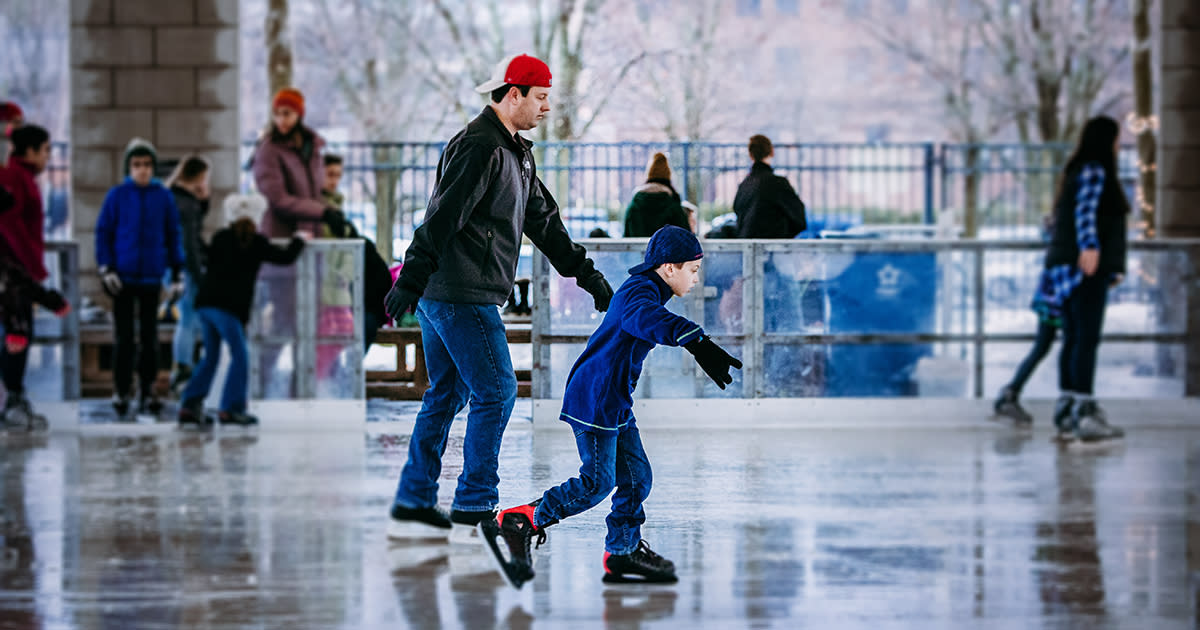 2. Ice Skating
Ice Skating at Headwaters Park is another way to get active in the cold weather. Bring your skates or rent some at the rink when you arrive. Located in the heart of downtown Fort Wayne, the rink at Headwaters truly is a great hangout spot. The kids can meet their friends and enjoy an afternoon of fun that will guarantee they sleep through the night. The pavilion provides some shelter from the cold wind, and hot chocolate and snacks are available for purchase as well.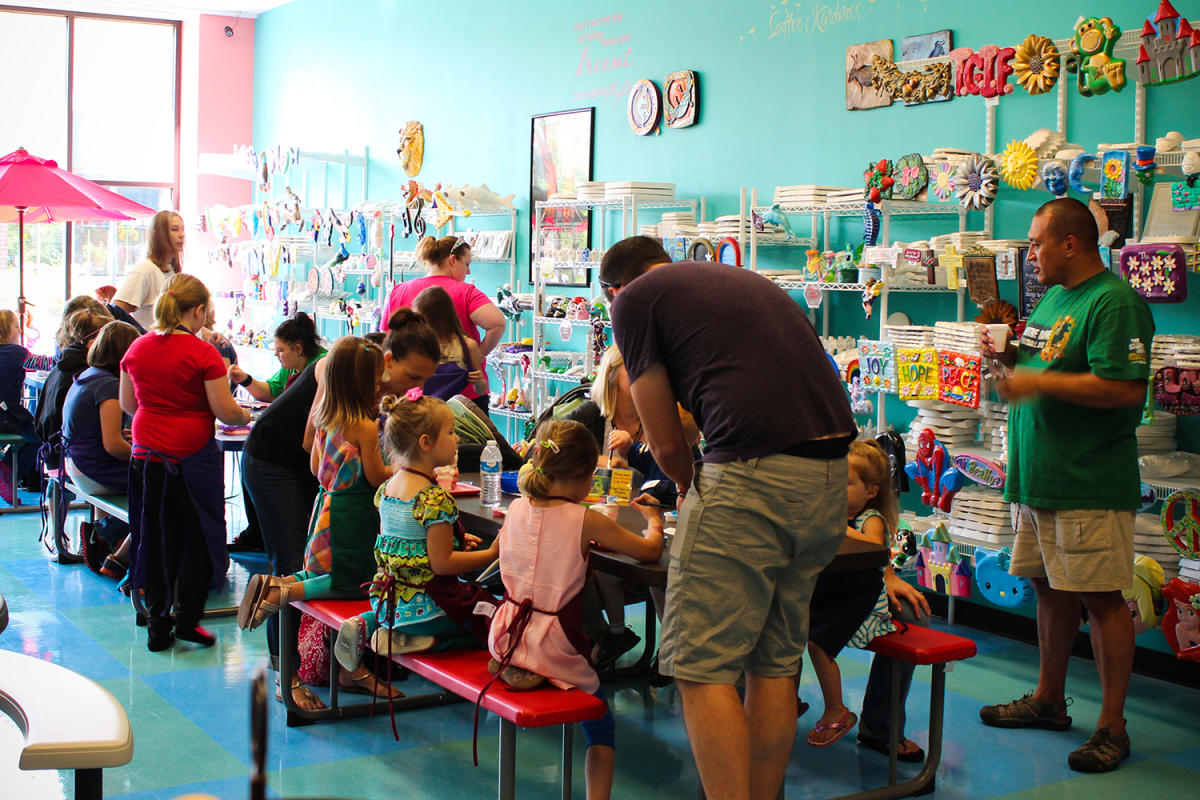 3. Painting Fun Spot
Painting Fun Spot is a great place to go to get out of the cold weather. There is a little something for kids of all ages (and even adults!). Pick your piece out of their selection of 1,000. They supply all of the brushes, glazes and paints you'll need to create a unique work of art. Painting Fun Spot is unique in that you don't have to come back another day to pick up your item. They can set the color and have it ready to take home in 10 minutes. Still, if you would prefer to have it fire glazed, they will be happy to do that as well. No matter what your kids are into, they will be sure to find something worth creating here.
4. ACPL winter break fun
The Allen County Public Library has a whole calendar of events this winter break to make sure the kiddos are entertained. Story-times will continue as usual; they have also added more craft times where children and family can create beautiful winter crafts and Christmas cards. Come a little early or stay after to find some page-turners to read over the break as well. A rather new feature of the library, the Maker Lab, can also provide a great afternoon activity. The Maker Lab often holds courses and demonstrations of how to use the 3D printer. Watching the creations take shape is really a cool experience and sure to keep the kids entertained. Head down the Monday after Christmas to catch a showing of the Lego Movie in the library's theater. Check their full calendar of events and pick the events your kids would most enjoy!

5. Science Central
Science Central is a great place to spend a cold winter afternoon sheltered from the elements. Open to kids of all ages, Science Central combines fun and learning in a way that almost doesn't seem like learning. Kids can experience what it would be like to land on the moon, try their hand at meteorology, and even ride a bike 25 feet off the ground. Be sure to check out their newest installation, Science on a Sphere. A trip here will certainly be one they won't soon forget! If you know of any other great ways to stay active over the holiday break, feel free to comment and let us know!
These are just a few of the attractions going on this winter! Visit our calendar to see a list of events and ongoing activities.
This post was originally published in February 2015 and has been updated. Last revised May 2021.