Fort Wayne, Indiana, the state's second-largest city, has grown since its founding in 1794. Once used as a trading post for pioneers many years ago, Fort Wayne is now a perfect place to visit as a whole family! 
With 106,673 households in the city, Fort Wayne is built for families, so it makes sense for families from all over to come and visit. With kid-friendly places like the Fort Wayne Children's Zoo and food originating from all over, families can enjoy the great food and tons of fun in Fort Wayne.
48 Hours in Fort Wayne, Indiana with a High Schooler
Friday
2:30 PM — Explore Your Wild Side
Spend the first half of your day at the Fort Wayne Children's Zoo, with animal exhibits from the fearless leopard to the mighty stingrays. Enjoy some local food amenities to cure your moments of hunger. Go on an African journey and take a sky ride (3 tokens) to see the terrain or walk through the aquarium to see all the wonderful sea creatures. With marked paths, families can safely venture from one continent to another. See animals from around the world without having to buy a plane ticket. Adults ($15.00) and children ($11.00) can find themselves exploring and learning about all the animals.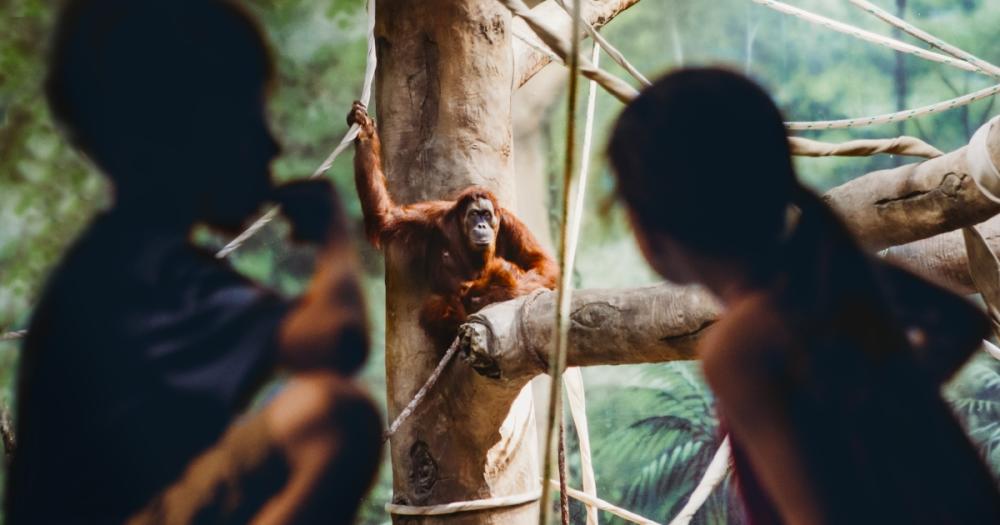 7 PM — All That and Dim Sum
After spending your afternoon at the Fort Wayne Children's Zoo, treat yourself to a gourmet restaurant filled with traditional Chinese food. With serving sizes enough to fill two people with one order, Wu's Fine Chinese Cuisine offers its customers a wide variety of scrumptious food like Orange chicken, calamari, and dim sum ($15). The dimmed environment makes it cozy and acts as an escape from the outside world. Tables are evenly spaced apart so each table feels like a separate room. Kids don't like seafood? Try Wu's sweet and sour chicken and rice or lo mein topped with steamed vegetables. Wu's also has a great variety of meals, including gluten-free and vegan options. The big serving sizes make it so a family of four can easily get enough food for all for under $80.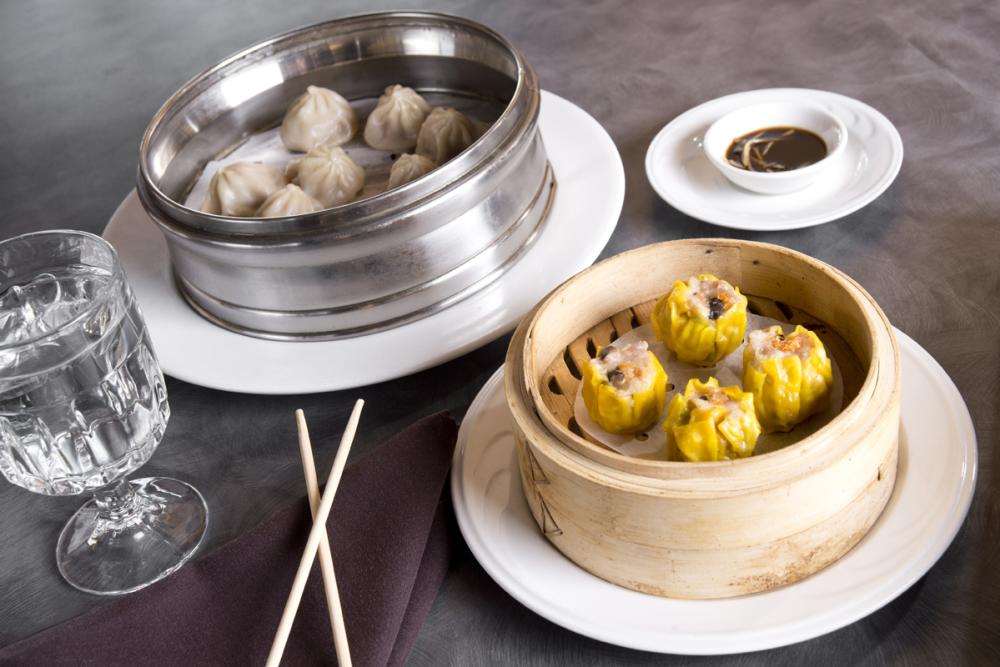 Saturday
10 AM — Out of Your Chrysalis
Wake up bright and early for a chance to explore the Foellinger–Freimann Botanical Conservatory, which has beautiful garden exhibits for all to see. Immerse yourself in a landscape decorated with vivid flowers. Introduce kids to the exciting plant life as the gardens cover over 25,000 square feet and showcase 1,200 plants, including 72 different types of cacti. I recommend dressing in layers, since certain areas in the conservatory may be more humid and warmer than others due to the plants' needs. Bring a light jacket that you can put on or remove as the temperatures change. The Showcase Garden changes four times a year, to celebrate the changing seasons. The annual Live Butterfly Exhibit is a crowd favorite! When butterflies hatch out of their chrysalises in April, the Showcase Garden is filled with vibrant whooshes of color for all to see. To respectfully see the wonders of the Botanical gardens, adults ($5) and children ($3) should stay on the paths (or the marked trails through the gardens) at all times so you do not disrupt the plant life.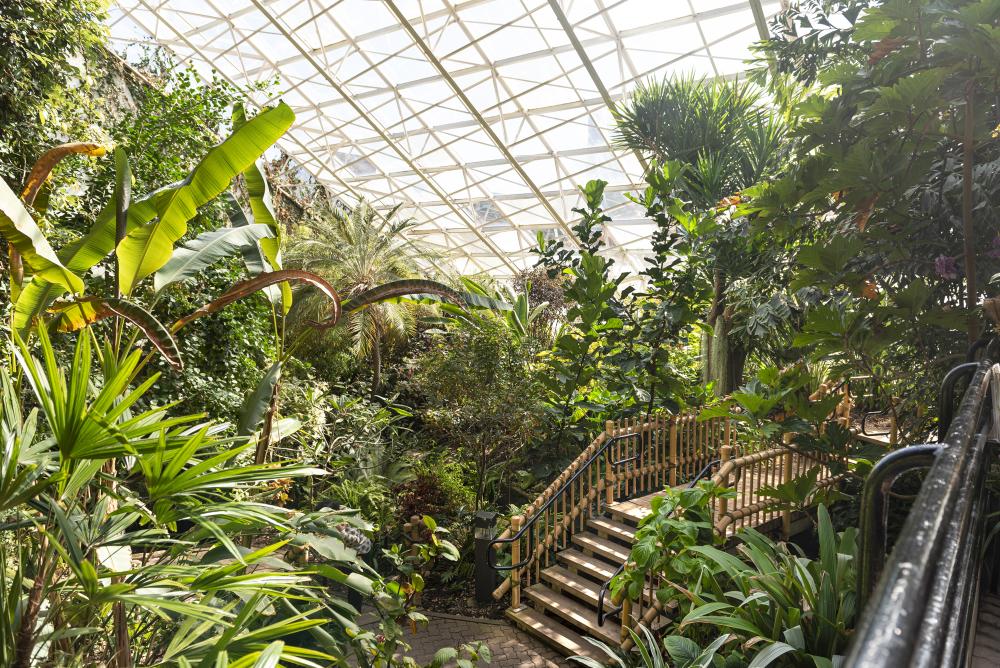 12 PM — I Like You a "Waffle" Lot
If you are looking to satisfy your cravings for food and caffeine, take a quick drive out of downtown to check out United Coffee. The sweet mochas and strong Italian espressos awaken your senses for the day's adventure. The Liege waffles — topping options include Nutella, strawberries, bananas, Belgian chocolate, and more — are large enough to last you until your next snack break. The yellow-toned environment is modern and makes this a great spot to enjoy. The staff remembers the names of usual customers, creating a friendly, local environment. The coffee and tea (>$5)  pair perfectly with the waffles (>$11)!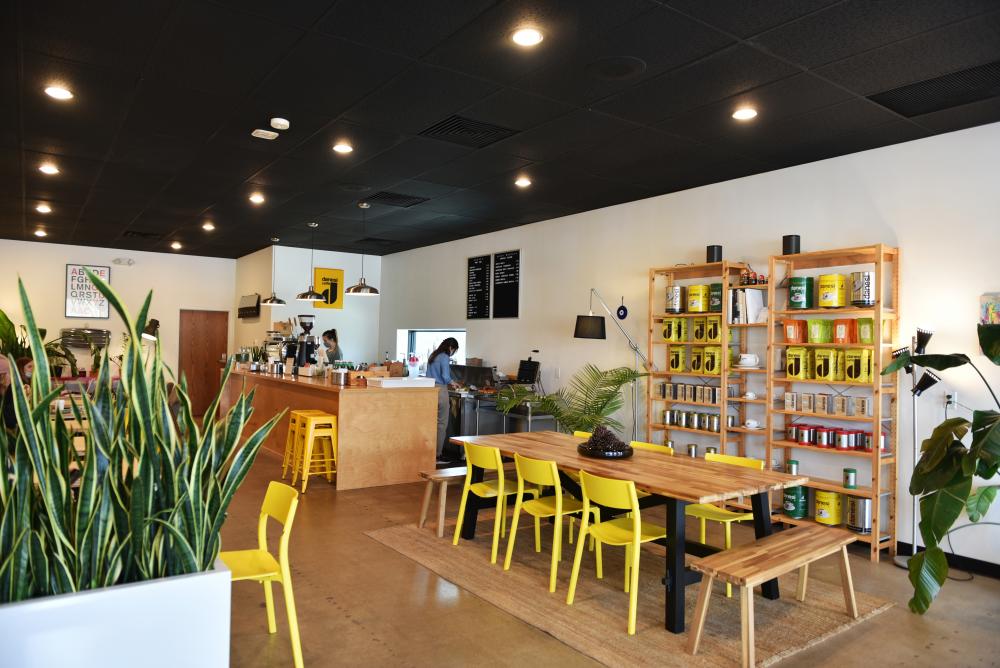 2 PM — Watch Your Tone at Painting Fun Spot!
Take your family to Painting Fun Spot where you can paint on canvases and create pottery you can glaze to be safe for food. Amenities like step stools and kid-sized aprons are available. Bring a child of any age to create wonderful works of art! Tables are evenly spaced and there is plenty of room for a family to join together and create art to decorate their home. The place is usually full of clamoring teenagers who go for the 'gram photos. No need to be cheap as the cost of your visit is only the cost you pay for the pottery or art you choose ($2.95 - $50.95). There is no studio time cost, so stay as long as you like.
4 PM — Shameless Shopping
Filled with stores from chains like Old Navy, The Loft, and Von Maur, to local boutiques like Couture Cottage and Poptique Gourmet Popcorn, Jefferson Pointe offers opportunities to window shop or get new clothes for the new season. With marked sidewalks and gorgeous trees in the middle of the outdoor mall, shoppers can enjoy the fresh air and spend time walking around the mall. In the summer, the massive water fountain standing in the middle of the mall, sprays mists of water at walking shoppers, cooling them down as they travel between stores. In the winter, the fountain is transformed into a gorgeous Christmas tree where special holiday lights events take place, free of charge. Take your family to see any blockbuster movie at the AMC theatre. Fill their tummies up with popcorn and hotdogs as you sit and enjoy the booming of the bass and the flashing lights coming from the theatre screen.
7:30 PM — A Slice or Two
Hop in your car and drive 8 minutes to a local pizza hot spot: 816 Pint & Slice.  Enjoy local pizza made by Fort Wayne locals! With the affordable prices yet high-quality food, everyone can enjoy a crisp, yet soft slice of New York-style pizza. The location is a "classic style pizzeria" and the open kitchen setup creates an energetic environment that welcomes all who come in. Venture outside to the outdoor dining and enter the alleyway full of stringed lights and colorful murals on the sides of the building. The relaxing environment creates a close space for families to enjoy their dinner together. Seating is also available on the second floor of the establishment. Not sure what you want? Pint & Slice offers the option to build your own pizza or order by the slice ($2–$3 per slice). Plus, they have gluten-free crust available for those who prefer it.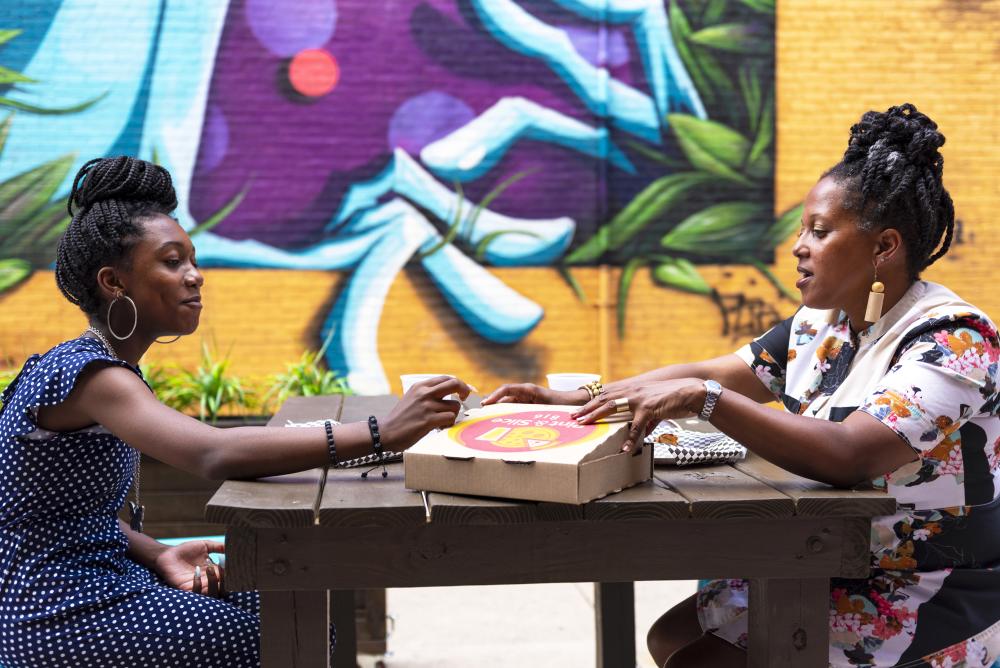 Sunday
12 PM — Step Into a World of Art
Enter the Fort Wayne Museum of Art and immerse yourself in art and culture. This popular museum in Fort Wayne has a variety of exhibitions for art lovers to enjoy. Experience art in all its many forms from the past and present as you walk through the impressive galleries. Don't be surprised if you come across some work from some of the world's most famous artists! Check out the museum's current and upcoming exhibits as your plan your visit. You'll also love the permanent glass displays, featuring "Repose in Amber" by Martin Blank. On your way out, be sure to stop by the Paradigm Gallery gift shop to browse and purchase jewelry, paintings, ceramics, and more from local, regional, and national artists. Admission is $8 for adults, $6 for students, $6 for seniors, and $20 for families.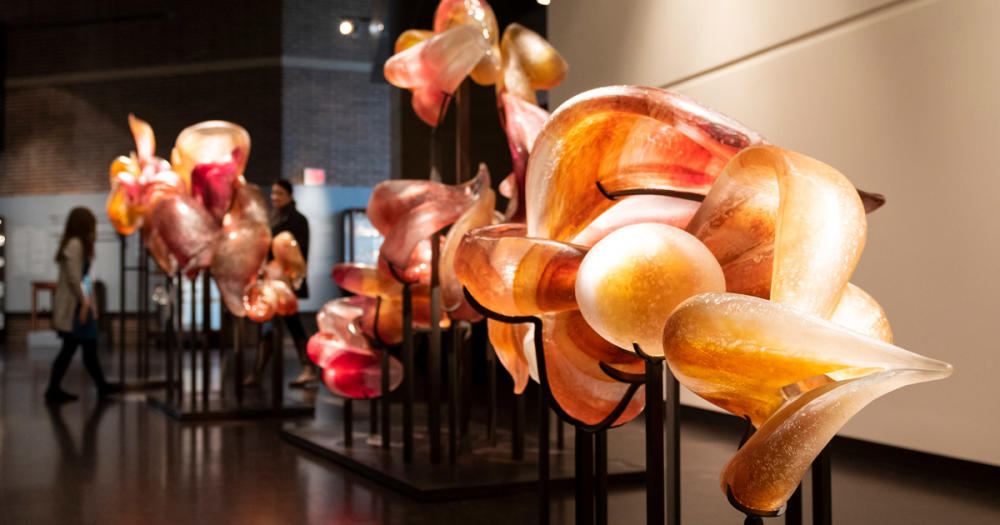 2 PM — The Inside Scoop
This is not your average ice cream shop, so expect the unexpected! Featuring fun flavors with a satisfying taste, Brooklyn Pints Microcreamery has something for everyone. The brick wall aesthetic and the monochrome flooring creates the New York aesthetic of the Microcreamry. Their small batch options rotate often, with flavors ranging from classic chocolate and vanilla to the London fog or Thai tea. This place offers a variety of tasteful ice cream for your family. Offering dairy-free and vegan-friendly options, those with dietary restrictions or preferences can also enjoy the rich flavors offered there. Consider trying an ice cream sammie or gluten-free chocolate chip banana bread!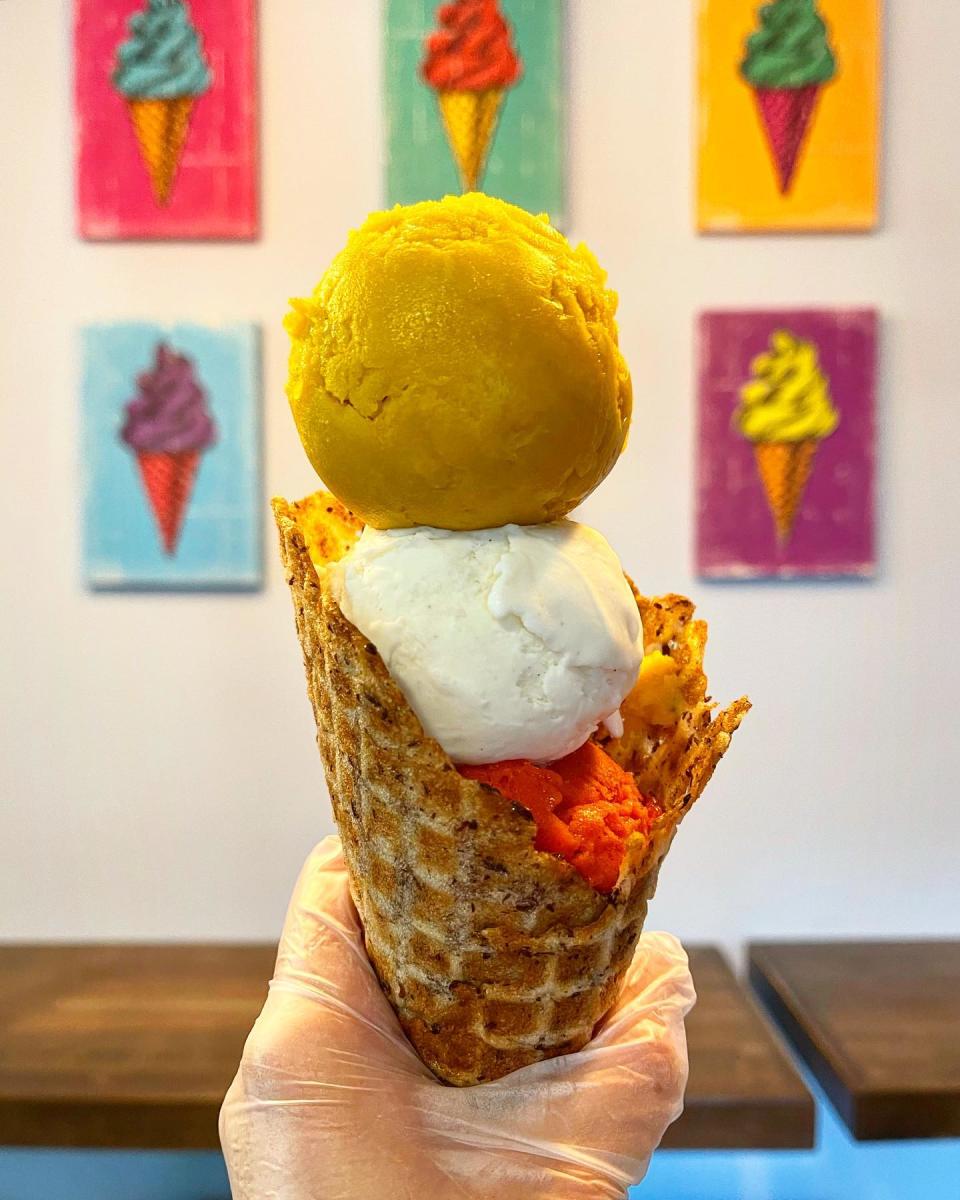 More to Explore
This is just the start of a great weekend in Fort Wayne with the family. If you have high schoolers in your family, browse below for some additional recommendations for your itinerary!