Fort Wayne boasts many arts opportunities-multiple art galleries, music venues, choral ensembles, etc. and Fort Wayne does not lack in the dance department,. Home to the Fort Wayne Ballet and the Fort Wayne Dance Collective, as well many theatres that serve as a hosts traveling dance productions.
If you love ballet, or if you've never attended one before and are interested in experiencing one, March is a good time to visit Fort Wayne! Four ballets will occur in March, and you're sure to find something you like among the options.
Saturday, March 14, 2015
10 a.m. and 11:30 a.m.
Fort Wayne Ballet Studios
300 E. Main St.  
It's not easy being small, but for little Thumbelina, at least life is full of adventure. Soon after being born from a fiery red flower, Thumbelina is kidnapped from home and pursued by many suitors, including a horrible toad, a bumbling beetle, and a grumpy mole!
Purchase tickets here or by calling (260) 484-9646.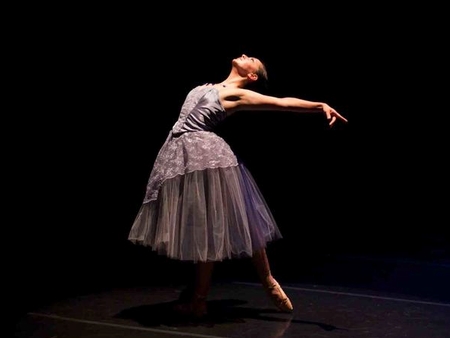 Saturday, March 21, 2015
6:30 p.m.
First Presbyterian Theater
300 W. Wayne St.  

Ballet 5:8 is please to be visiting Fort Wayne to present two programs at the First Presbyterian Theater. Saturday evening's performance is a mixed bill, with three contemporary works: The Four Seasons of the Soul, Sigao Ekklesia and the Indwelling. The Four Seasons of the Soul is an electric journey through the complex spiritual life of a Christian believer. This deeply personal work draws on the seasons of nature as a basis for exploration of the triumphs and failures of a life of faith, modeled by those who have gone before. The work illuminates scenes from spring, summer, fall and winter in vivid color and emotion as they reflect not only on the seasons of nature but also on the seasons of life.
Sunday, March 22, 2015
3 p.m.
First Presbyterian Theater
300 W. Wayne St.  
Sunday afternoon's performance features an original narrative work, Belteshazzar. A fantastic ballet for the whole family, Belteshazzar: A Perilous Tale brings the Biblical story of Daniel to the stage in dramatic proportions. Featuring kings and kingdoms, royal egos, unfathomable dangers and mysterious dreams, the ballet takes audiences to the ancient Middle East for a wild ride alongside the young Daniel and his amazingly unwavering integrity. Set to the fabulous music of Benjamin Britten's score originally used for Prince of the Pagodas, the ballet Belteshazzar is an important story for us all in a day where standing firm according to our convictions is easier said than done.
Purchase tickets here.
You can also WIN TICKETS!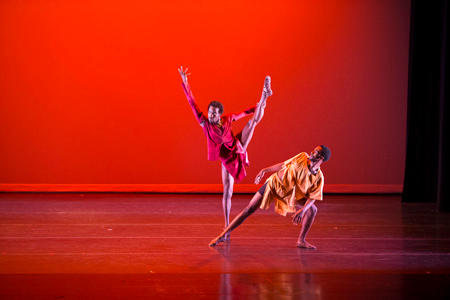 Dayton Contemporary Dance Company
Saturday, March 21, 2015
8 p.m.
Arts United Center
303 E. Main St.
For the past twenty-four years Fort Wayne Dance Collective has brought a guest dance company to Fort Wayne to inspire, educate, entertain, and enhance the community. This year the organization is pleased to welcome Dayton Contemporary Dance Company (DCDC) from Dayton, OH. DCDC is the oldest modern dance company in Ohio and one of the largest companies of its kind between Chicago and New York. DCDC is a culturally diverse contemporary dance company rooted in preserving and performing the choreography of African-American dance artists.
Purchase tickets here or by calling (260) 424-6574.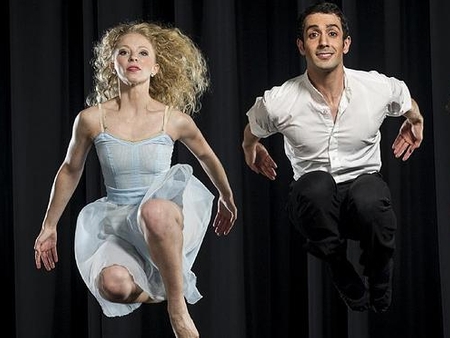 Friday, March 27, 2015
7:30 p.m. 
Saturday, March 28, 2015
2:30 and 7:30 p.m.
IPFW Auer Perfomance Hall
2101 E. Coliseum Blvd. 
Just in time for spring love, the Fort Wayne Ballet enchants the audience with the enduring story of Don Quixote. Watch as the ballet weaves a rich tapestry of love, illusion and adventure after Cervantes' classic Spanish novel. Fort Wayne Ballet will once again collaborate with the Fort Wayne Philharmonic for all performances.
Purchase tickets here or by calling (260) 422-4226. 
You can also WIN TICKETS! 
Don't miss out on an opportunity to experience the very best in ballet that Fort Wayne has to offer! There's also plenty of other things to do in the city--why not make a weekend out of it? Visit our website for trip ideas, hotel packages, a full list of events and more!