Beyond your typical summer family weekend away, there's plenty for you to enjoy all year round with arts and entertainment events and activities in Fort Wayne, Indiana.
Book your seat in advance and fill your weekend with an itinerary that suits your arts interests!
No need to take an extra day off work, make a quick trip to Fort Wayne and getaway just for the weekend!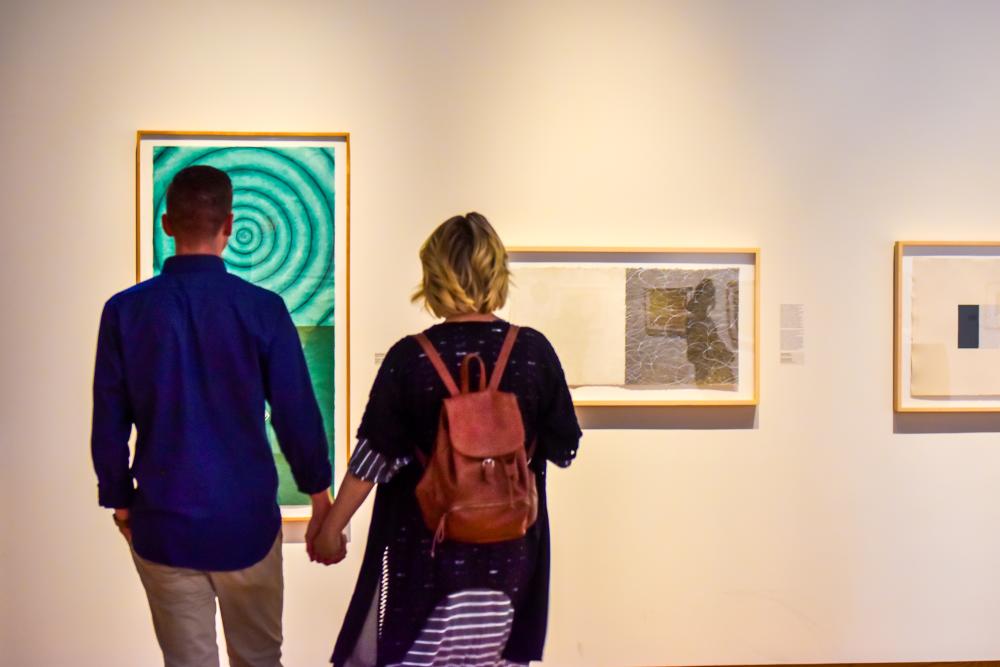 36 Hour Arts Getaway to Fort Wayne, Indiana
FRIDAY PM
Arrive in Fort Wayne, Indiana on a Friday night and get settled in! If you have time, start your weekend off right with dinner or just cocktails at Club Soda. Club Soda is a cool industrial style restaurant that features some of the best cocktails in Fort Wayne and live Jazz music almost every weekend. You can pull up a seat in the bar room or book a reservation for dining on their patio in the summer or in their warm dining room in the cooler months.
SATURDAY AM
It's the weekend and you get to choose whether you catch up on sleep or rise with the sun and get a jump start on your day. Either way is a good choice!
If you're an early riser, start your day with a quiet walk around downtown Fort Wayne. Discover murals covering the sides of buildings or keep an eye out for sculptures that double as bike racks.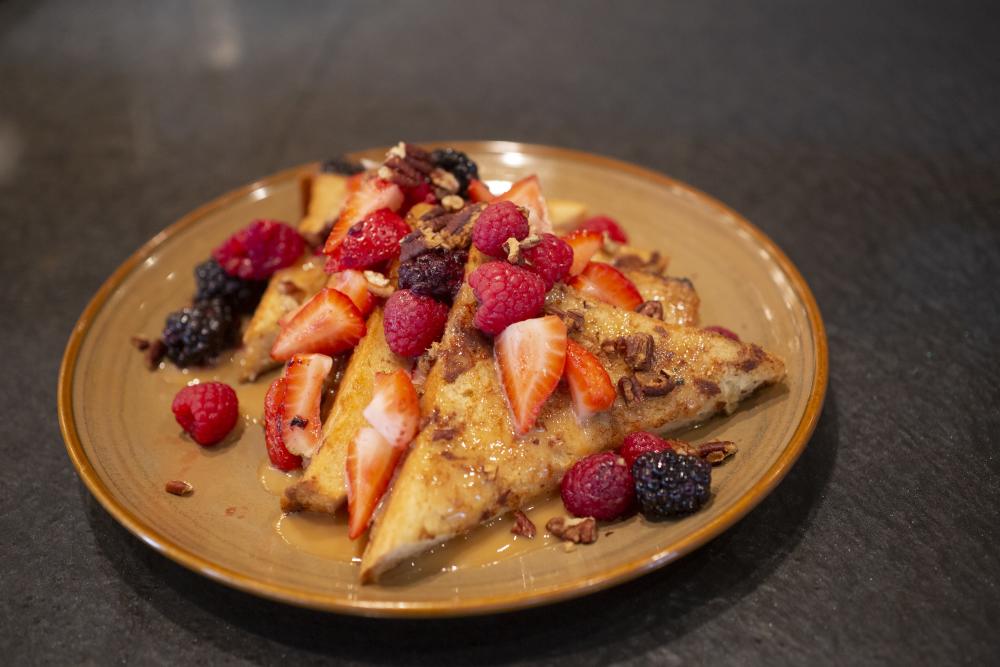 Brunch
If you've opted to sleep in, catch up with brunch at Proximo. You can't go wrong with breakfast, lunch or dinner at Proximo. If you're looking for a lite breakfast enjoy the oatmeal or opt for a crowd favorite including their Dulce de Leche French Toast or the Carnita Benedict.  
Lunch
If lunch is your first meal, Proximo is a great choice or order a sandwich and local brew at Junk Ditch Brewing Company!

SATURDAY MIDDAY
After your full, discover the newest exhibits at the Fort Wayne Museum of Art from their collection of beautiful art glass, including Repose in Amber, a 40-glass element sculpture. Make sure to check out their calendar of events for special lectures, tours, and events that offer an opportunity to discover magnificent art in a new way!
Ready for more? Make a stop across the street at Artlink Gallery to discover diverse visual artists' exhibits, interactive art in their VR Studio, or art collaborations at one of their classes.
Shopping
Pick out a souvenir to remember your weekend away at one of Fort Wayne's great boutiques dotted around the city. Of course, many of our museums offer gift shops with items like handcrafted bowls at the Fort Wayne Museum of Art's Paradigm Gallery! Or pick up a treasure at artist shops like The Hedge or Aaron's Oriental Rug Gallery.
DINNER AND A TOUR
Are you hungry again? I know food is always some of the first items to make it on my itinerary. In the summer, reserve a spot on the Fort Wayne Food Tour for dinner and tour featuring at the least 5 downtown Fort Wayne restaurants, and some of downtown Fort Wayne's history and best architecture.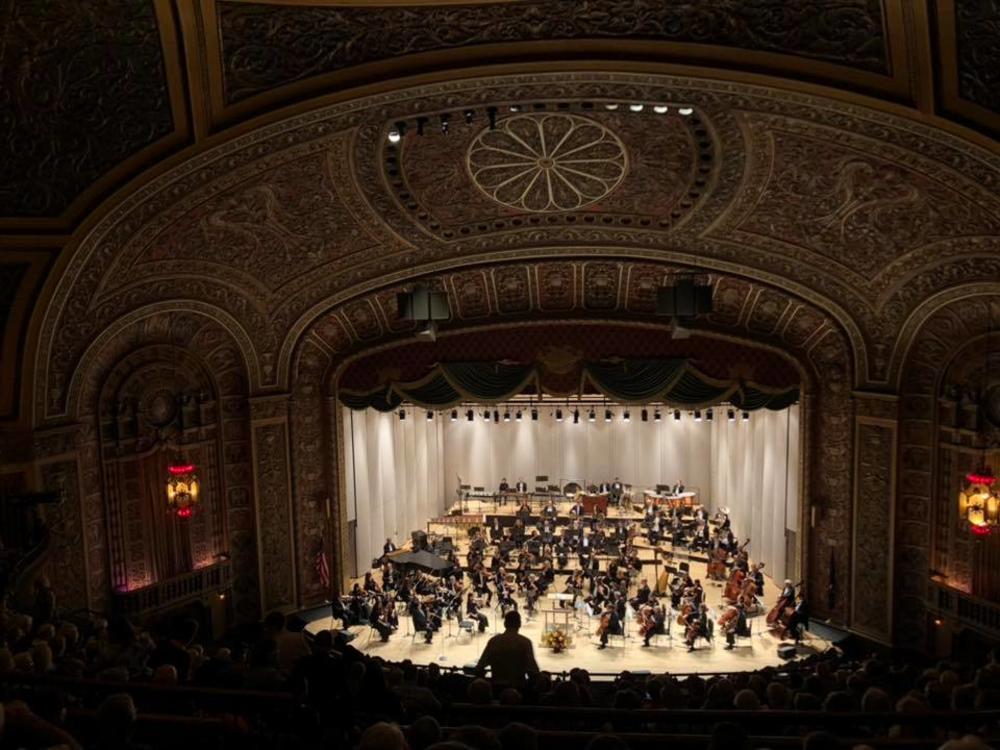 SATURDAY PM
Now for the headliner of your weekend! From national touring concerts, comedy shows, and Broadway performances to Fort Wayne Ballet performances and plays and musicals by the Fort Wayne Civic Theatre there is something for everyone's interests.
From January to April, Fort Wayne's arts community flourishes with performances almost every weekend. Check out our Calendar of Events to plan your arts weekend. 
Dinner
If you skipped the Fort Wayne Food Tour, book a late evening dinner or a pre-show dinner for a romantic at some of our favorite fine dining restaurants.
From immaculate dining and décor at Ruth's Chris to a locally sourced meal at Copper Spoon or Tolon all the perfect option in downtown Fort Wayne. Reserve a table at Umi for some of Fort Wayne's finest sushi and seafood, one of the best dining experiences at BakerStreet Steakhouse, or the local favorite Cork N' Cleaver.
SUNDAY
Before you make your way back home, take a tour of downtown Fort Wayne's unique and varied architecture. Two of our greatest jewels are on display at the secluded seminary campus designed by Eero Saarinen, and the only Louis Kahn designed theatre in the world!
If you want to sneak in another stop at some of Fort Wayne's other art galleries including Jennifer Ford Art, Northside Galleries, five galleries at the University of Saint Francis, the Purdue Fort Wayne gallery, or the Jeffrey R. Krull Gallery located in the Allen County Public Library's downtown main library.
LODGING
Downtown Fort Wayne offers two, soon to be three, hotels perfect for quick access to attractions, galleries, dining, and shopping. However, if you want to explore more of our community there are a variety of lodging options with all of the amenities you need!
All you need to start your arts and entertainment weekend in Fort Wayne, Indiana is an open weekend, an empty stomach, and a love for the arts!
This post was originally published in January 2019 and has been updated.