The 25th annual Allen County Fair is set to open Tuesday, July 22 at the Allen County Fairgrounds, 2726 Carroll Road in northwest Fort Wayne.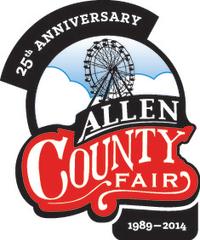 Home to Allen County 4-H, the Allen County Fair showcases a multitude of animal showings and events throughout the week-long event. That's in addition to all of the traditional fair fun like food (a full food court!), rides, a parade, fireworks,  live music and Kids' Day! Some special events include:
Team Pig Wrestling
Hot Air Balloon Flight/Glow
4X4 Truck Pull
Demolition Derby
Mud Bog
Donkey Races
Youth Talent Contest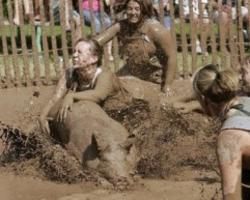 A bonus to all of the week's activities, there are also a couple of pre-fair events to check out. First, come and hear Hubie Ashcraft & the Drive as they perform from 7-10 p.m. on Saturday, the 19th. Tickets are $10, and food and drinks will be available. Second, the 2014 Miss Allen County Queen Scholarship Pageant is on Sunday, the 20th at Carroll High School. It starts at 6 p.m. and tickets are $5 each (kids under five get in free).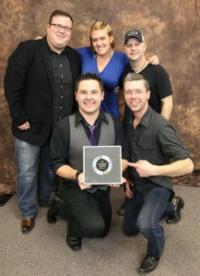 Click here to access registration forms and more information on all of the different events. And click here for a detailed calendar of events and prices.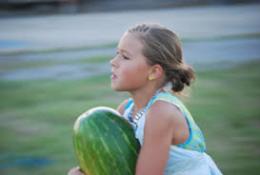 Particulars July 22-26 (Tuesday-Saturday) General admission is $5 daily. (Additional cost for some events) Children 5 and under get in free. July 27 (Sunday) Sunday is Discount Day— $2 discount on admission with the donation of a non-perishable food item. $1 carnival rides