Though it may not last nearly long enough, fall in Fort Wayne, Indiana is nearly reason enough to live here. The weather bounces from summertime sun to "be sure to pack a fleece," but it all works together for a perfect weekend getaway destination.
Want to make the most out of this too-short season? Here's a weekend itinerary to get you in the mood for falling leaves and full moons in Fort Wayne, Indiana. Follow the list for an extra jam-packed weekend or mix and match your favorite activities so by Sunday night, your heart is full of all the good things fall has to offer in Fort Wayne.
Fall Foodie Weekend in Fort Wayne, Indiana
10368 Leo Rd.
Fill up with a huge breakfast. Pancakes are always in season, as are the Country Fried Steak and Eggs.
11709 Clay St., Leo-Cedarville
This pumpkin patch also carries in-season fruit and vegetables and plenty of kid-friendly décor and activities. Plus, there are many other fun farmers markets offering fresh local produce in Fort Wayne.
Take in the Fall Foliage at  Metea Park
8401 Union Chapel Rd.
This is where you want to take in the colors of fall. Metea boasts five miles of trails that wind in and through the woodlands and Cedar Creek.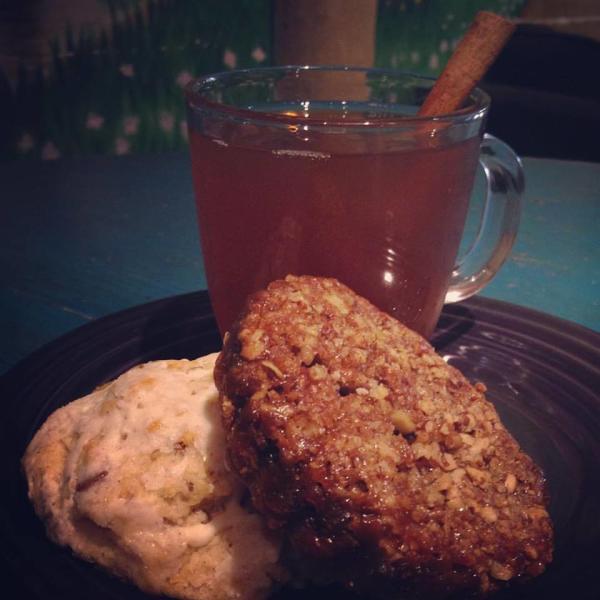 3523 N. Anthony Blvd. 
There are so many spots in town for hot apple cider, but Firefly Coffee House has one of the best. It's spicy and sweet, but not too sweet, and cinnamony and yum. Sip it inside or out—there's a beautiful vined overhang—and snag a snack, too. In addition to salads, sandwiches, and more, Firefly has seasonal baked goods like vegan zucchini chai bread and pumpkin cream cheese muffins. And don't forget to check out the handmade goodies for some cozy candles, mugs, knitwear, and more. Insider Tip: Firefly starts serving cider Oct. 1.
8724 Huguenard Rd.
Cook's offers rows and rows of apple trees in various varieties—when you go will determine what's available (the website says granny smith, fuji, and gold rush come in late October). When you check out, don't miss the apple butter, syrup, jams, and more to take an extra bit of Cook's home with you.
Chili for dinner
Fort Wayne offers a few chili options for an optimal autumn dinner. Take your pick among
Skyline Chili (4021 Ice Way), for some Cincinnati-style chili. If you've never had it, we recommend a 5-way (spaghetti, chili, cheese, beans, and onions) and a cheese coney.           
Coney Island (131 W. Main St.), which calls itself the country's oldest coney stand.
Dicky's 21 Taps (2910 Maplecrest Rd.), which, yes, has 21 beer taps. It also has some of the best chili in Fort Wayne, and it's on the salad bar. Hearty and flavorful, add some extra zing by topping it with buffet offerings house-smoked chicken and shredded cheese.
7328 Maysville Rd.
Yes, this list is heavy on the apples, but they're too ubiquitous to fall to ignore. Kekionga, which calls itself "Fort Wayne's original hard cider," rotates its cider on tap. Start with a flight and end with a glass—or two—of your favorite.
This post was originally published in September 2018 and has been updated.