You're encouraged every year to explore your own backyard during Be A Tourist in Your Own Hometown. This year is no different, except for the opportunity to celebrate!
On September 9, celebrate the 20th Anniversary of Be A Tourist in Your Own Hometown.
For the past 20 years, many of Fort Wayne's great visitor attractions have opened their doors for one day of free admission. This is a chance for residents to experience Fort Wayne as 5.9 million visitors do every year!
Celebrate Be A Tourist in Your Own Hometown - September 9, 2018
Start your Be A Tourist adventures at the Fort Wayne Visitors Center. Grab a 20th Anniversary cookie from Hall's Takes the Cake, take your family's "passport photo," and enjoy discounted shopping for Fort Wayne souvenirs all before noon. The Visitors Center will be open special hours - 11:00 am to 5:00 pm.
This year, there will be 16 attractions for you to explore including old favorites like the Old Fort, Science Central, the Riverfront and the Botanical Conservatory, and, new this year, you can explore The Landing. Take a behind-the-scenes tour of The Landing, and learn more about its history and enjoy interactive activities for all ages.
While you enjoy Be A Tourist in Your Own Hometown, you could also win $500 in Vera Bradley products by sharing your Be A Tourist photos on Instagram, Twitter or Facebook. Learn more in the 2018 Be A Tourist in Your Own Hometown Passport.
Passports will be available at your local Kroger and Old National Banks starting August 23 or download the PDF passport at VisitFortWayne.com/BeATourist.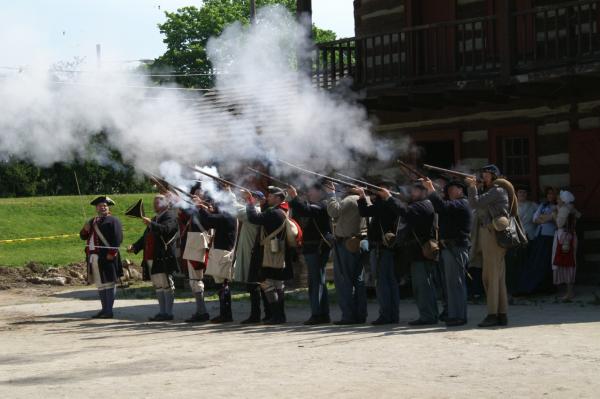 20th Anniversary Celebrations
Be A Tourist in Your Own Hometown was started 20 years ago to encourage Fort Wayne residents to take a day and explore all their community has to offer. Through exploring Fort Wayne as a visitor would, Fort Wayne's residents become great local ambassadors!
In the past 20 years, only three attractions have participated in all 20 Be A Tourist in Your Own Hometown days. A special thank you to Science Central, the History Center, and Artlink for participating year-after-year and helping make this day so special for Fort Wayne residents.
Twenty years ago, Sera, the iconic triceratops outside of Science Central, was installed to welcome visitors and Artlink was located in the Hall Community Arts Center on Berry Street. Much has changed since the start of Be A Tourist in Your Own Hometown, and Fort Wayne has seen many developments become great destination assets including Parkview Field.
We can't wait to see where the next 20 years will take Fort Wayne - cheers to future developments and growth!