The season for the 2012-2013 Indiana University–Purdue University Fort Wayne (IPFW) Omnibus Lecture Season kicked off in early September with a talk by Mia Farrow, well-known actor and activist. Be a part of this invigorating season by attending one of the upcoming lectures. The series is now in it's 18th year. Speakers this season include: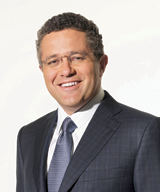 2012 Speakers Jeffrey Toobin, News Analyst and Author "Inside the Secret World of the Supreme Court" Wednesday, October 24 Toobin in a senior analyst for CNN and a staff writer at The New Yorker. He provides analysis on many of the most high-profile events and news stories during recent times. He previously worked for ABC News and covered the Elian Gonzales custody battle. He has also covered the Bernie Madoff scandal and profiles on several U.S. Chief Justices.

Jon Meacham, Historian and Author "Thomas Jefferson: The Art of Power" Wednesday, November 7 Meacham is the Pulitzer Prize-winning author of "American Lion" and "Franklin and Winston." He was also a previous editor at Newsweek and a leader at Random House Publishing. His focus is on obtaining works of history, religion an biography. His most recent book is on President Thomas Jefferson.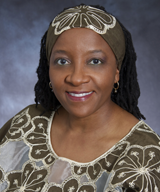 2013 Speakers Naomi Tutu, Human Rights Advocate "Hard Conversations: Talking About Race and Racism" Thursday, February 21 Tutu is a well-known human rights advocate, born in apartheid South Africa. She later lived in Lesotho, the United Kingdom and the United States. She has served as a development consultant in West Africa and has worked in coordination of programs that support race and gender awareness. She also leads conflict resolution workshops on race and racism and holds women's retreats with her sister. Grant Imahara, Robotics Engineer "Engineering in Entertainment" Monday, March 25, 2013 Probably most well-known for being a "mythbuster" on the Discovery Channel TV science program, Imahara is also an animatronics engineer and model maker. His film credits include work with George Lucas for "Star Wars," "The Matrix," "Jurassic Park" and more. Hear Imahara talk about his career and fascinating experiences in this unique field. Among his clients -- The Energizer Bunny. Susan Orlean, Journalist and Author "My Encounters with Extraordinary People" Thursday, April 18, 2013 Orlean is the author of "The Orchid Thief," a best-selling booth that later became an Oscar-winning movie titled "Adaptation." Her latest book is on the live of Rin Tin Tin. She was previously a staff writer at The New Yorker and a contributor editor for publications such as Rolling Stone and Vogue. Hear her talk about her journey with writing and learning through her experiences. Tickets are free but required in advance to attend all lectures. Tickets should be acquired about three weeks before each event and are available online here or call the Larson Box Office at Gates Athletic Center, at 260.481.6555. Parking is free for all events, which take place at The John and Ruth Rhinehart Music Center in the heart of IPFW's campus. The campus is located just off of North Coliseum Boulevard on the city's near north side.