2019 is here, and what better way to help kick off a brand new year than with some refreshing ideas of things to do in Fort Wayne, Indiana? Whether your New Years resolution includes taking the time to explore new (and old) places in your hometown, or you are a visitor checking out all that our city has to offer, there is much to see and do.
Below are 19 of the BEST things (in my humble opinion, and in no real particular order) to do in Fort Wayne in 2019.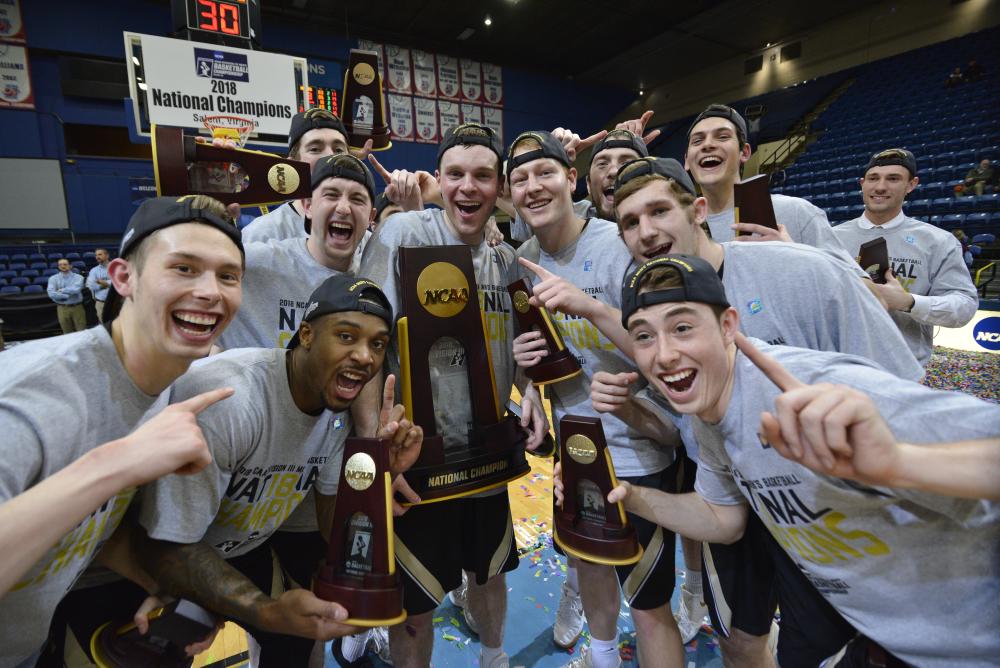 19 Can't-Miss Events in Fort Wayne, Indiana
1. NCAA Division III Men's Basketball Finals
If you haven't already heard, Fort Wayne is hosting the NCAA Division III Men's Basketball Championship in March! Hosted by Manchester University and Visit Fort Wayne, the D3 Semi-Finals and Finals will both take place in Fort Wayne at the Allen County War Memorial Coliseum. Whether you are a red-blooded Hoosier with a healthy case of March Madness, or just enjoy supporting our city, this is a great opportunity to be a part of a huge event for our city. Tickets are on sale now!
It's no secret that Fort Wayne is currently experiencing a wave of momentum that is seeing many new quality of life developments become reality.  One of the most exciting projects taking place in Fort Wayne right now involves Fort Wayne's three rivers. Part of the beginning phases of a multi-phase riverfront development project will wrap up this upcoming summer with the opening of Promenade Park. Promenade Park will serve as the centerpiece of Riverfront Fort Wayne and will feature an amphitheater, playground, trail, and pavilion. Promenade Park is expected to open this summer!
I would be remiss to not mention one of Fort Wayne's biggest annual events in a list of the top things to do. Since its humble beginnings as a small tent sale, the Vera Bradley Annual Sale has turned into one of the biggest events in Fort Wayne, attracting attendees from places all over the WORLD. Featuring 5-days of shopping all things Vera Bradley, the outlet sale is always a great chance to have a girlfriend getaway! This year's sale will take place April 10-15.
4. Take in a Concert at the Clyde Theatre
With a storied past and bright future, the historic Clyde Theater opened its doors in 2018 and hasn't slowed down since. Once a bustling movie house serving thousands of patrons over the years, the Clyde fell into despair and closed its doors. Following a surge in local and regional development and revitalization, the Clyde opened its doors back up as a premier music venue featuring national touring musicians, comedy acts, local art, and more! You won't want to miss an opportunity to see a show!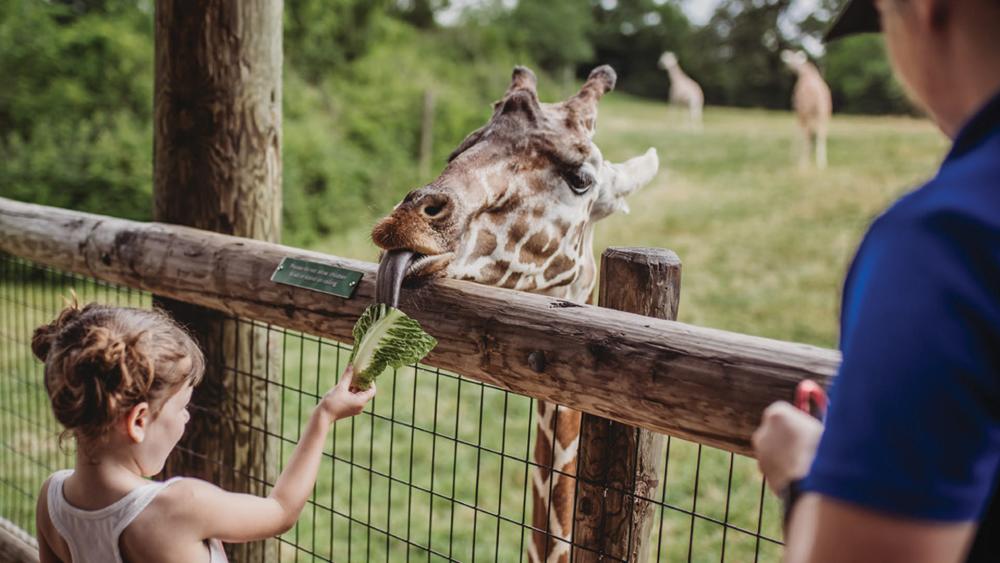 The Fort Wayne Children's Zoo is one of my favorite places to visit and explore in Fort Wayne. Whether you love stopping by the Children's Zoo each season like me, or have never had the chance to visit before, 2019 will be a year for new at the zoo! One of the zoo's most beloved areas, Monkey Island, will debut a new home for the capuchin monkeys located in the Central area of the zoo. Monkeys aren't the only ones showing off their new pad in 2019, the River Otters will also be debuting their new space, complete with land and underwater viewing areas.
Science Central is a great place for families to learn all about science in a variety of fun and unique ways. Featuring both permanent and traveling exhibits, Science Central is filled with over 200 hands-on exhibits to teach kids of all ages. While Science Central has a variety of permanent exhibits, there's always something new to discover with their traveling exhibits - this year's are Heart Smart, focusing on heart health and developments, and Robots, exploring the technological advances and devices used in a number of industries. 
Fort Wayne is often referred to as the "City of Restaurants", and its no surprise when you see the variety of food options you can chow down on. One of the newest local eateries in town is the unique Bird & Cleaver located in the historic Wells Street Corridor. With a mantra of "Eat with us", it's not surprising to find the restaurant full of heart and home, but with a unique and delicious twist. What are some of the dishes you'll find? Think patty melts, vegan mac and cheese, and a chocolate cake that already has a reputation around town. 

Photo by Yaro Photography
8. Shop Local
There used to be a time where shopping local was a little more difficult to do if you wanted goods and offerings that were unique to Fort Wayne. Luckily that is no longer the case with a slew of locally owned stores and boutiques opening up all over the city. A few of my personal favorites include Fancy and Staple, The Find, and Market in the Mall. 
The Fort Wayne Philharmonic has a rich history in the Fort Wayne arts scene. Not only do they hold traditional performances at their home-base of the historic Embassy Theatre, but they perform all over the state with over 300 shows per year. Not only does the Fort Wayne Philharmonic specialize in performing classical pieces, but they're also making music fun with events such as their Music and Mixology series, and their upcoming Harry Potter Film Series installment.
One of my favorite things about Fort Wayne is that it is full of hidden gems. As a lifelong resident, there are times where I think that I just might finally know everything that there is to see and do in town, and then I stumble upon something like Fort Wayne Comedy Club. Featuring local comedians and national touring acts, this comedy gem is keeping the city laughing each and every weekend.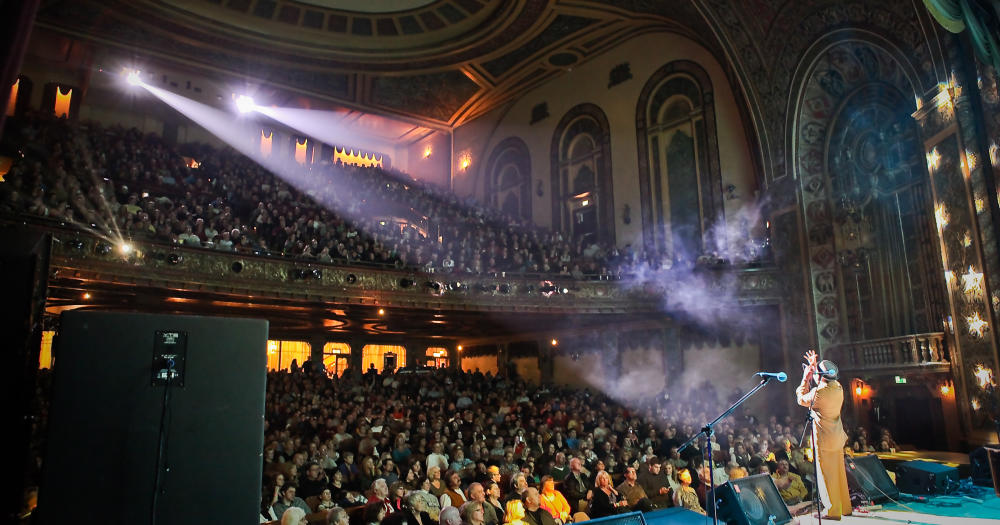 The historic Embassy Theatre really needs no introduction, but definitely needs to be included on this list. Even though it is well-known, and a Fort Wayne landmark, I seem to always come across someone who has somehow never stepped foot into the Embassy. If you are one of those people, or if you are visiting town, seeing a show or attending an event at the Embassy is a must! There are plenty of opportunities to enjoy the historic theater with Broadway shows, concerts, the annual Festival of Trees - and more!
12. Cheer on Local Minor League Sport Teams
Fort Wayne is a hotbed for minor league sports, featuring professional-level teams in hockey, basketball, and baseball. The Fort Wayne Komets are Fort Wayne's minor league hockey team playing in the ECHL. The Fort Wayne TinCaps keep downtown Fort Wayne buzzing with baseball. Out on the court are the Fort Wayne Mad Ants covering minor league basketball in the NBA G-League. The best part about having so many successful teams in town? It's rare to be in any season without some kind of sporting event going on!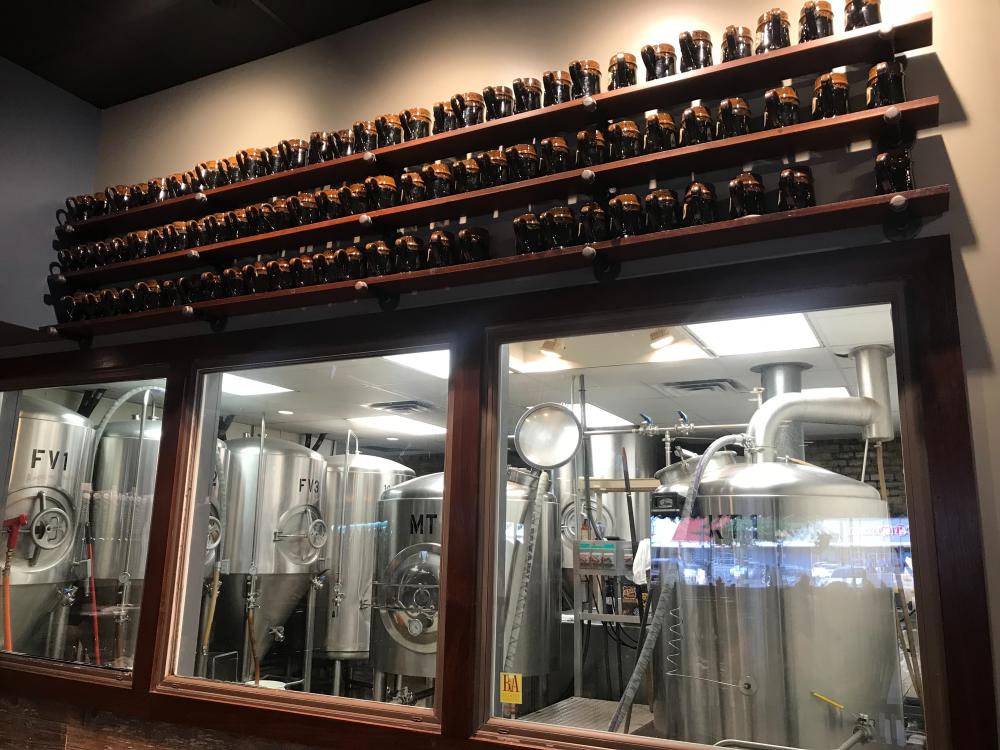 13. Enjoy a Brew at a Local Brewery
Feeling thirsty? Fort Wayne breweries have you covered! Stop by for a pint and a bite, talk to a knowledgeable brewer, or even take a guided tour of one of the many breweries that have been popping up around Fort Wayne, and Northeast Indiana. If you're really a beer enthusiast, there's even the new Northern Indiana Beer Trail for you to travel and try out a number of area breweries.
14. Have a Sip at Area Wineries
Is a glass (or bottle) of wine more your thing? There is plenty of wine to go around with a little bit of a local twist. Fort Wayne and the surrounding area boast a number of award-winning wineries that are sure to tickle your taste buds. Step up to the tasting bar for a chance to sample your new favorite wine, or grab a bottle, something local to eat, and enjoy the unique ambiance each has to offer.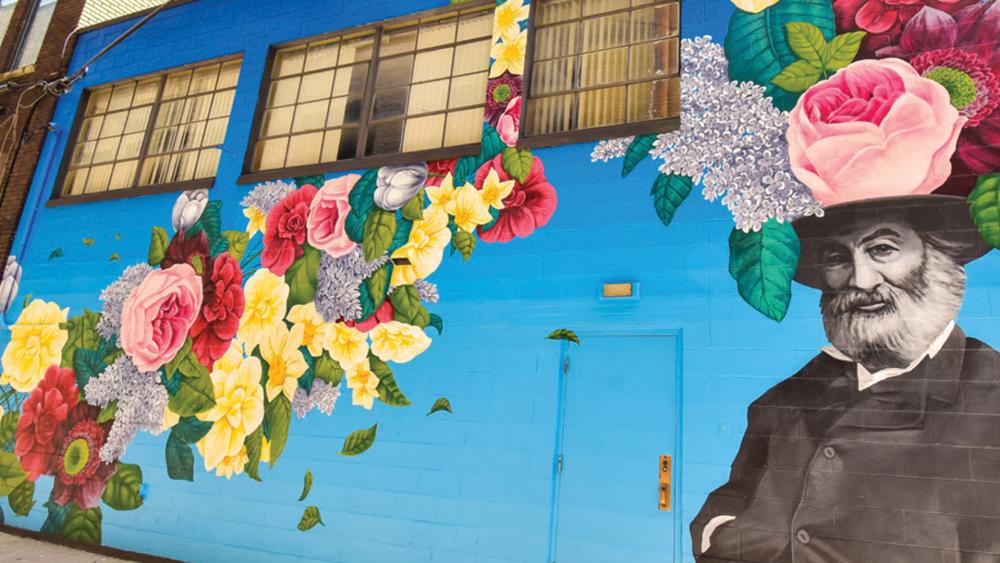 15. Take in Local Public Art
It doesn't take much looking anymore to spot brightly colored pieces of public art created by a bevy of talented artists all around town. It's fun and refreshing to see so many works of art, big and bold right in the middle of our city. Public art in Fort Wayne has taken many forms including bike racks, sculptures, and alleyway murals. Make a plan and tour these local innovative masterpieces using this public art map!
16. Take in the Vision of The Landing
Another exciting project taking place as a part of continued downtown revitalization efforts, The Landing is currently under construction in Fort Wayne's downtown. Full of historic buildings, and new developments, The Landing will feature places to live, work, and play in downtown Fort Wayne, and on the same street. Already featuring a new restaurant, Nawa Inspired Asian Cuisine, The Landing will be a special destination in Fort Wayne you won't want to miss checking out. 
The Fort Wayne Museum of Art is one of the key locations in the Fort Wayne arts scene. With a mission to showcase and preserve American art in its many forms, the Fort Wayne Museum of Art holds a variety of art styles and mediums. One of my favorite things about the Fort Wayne Museum of Art is their dedication to making art accessible to everyone through a number of educational programs and initiatives, and free admission on Thursday's.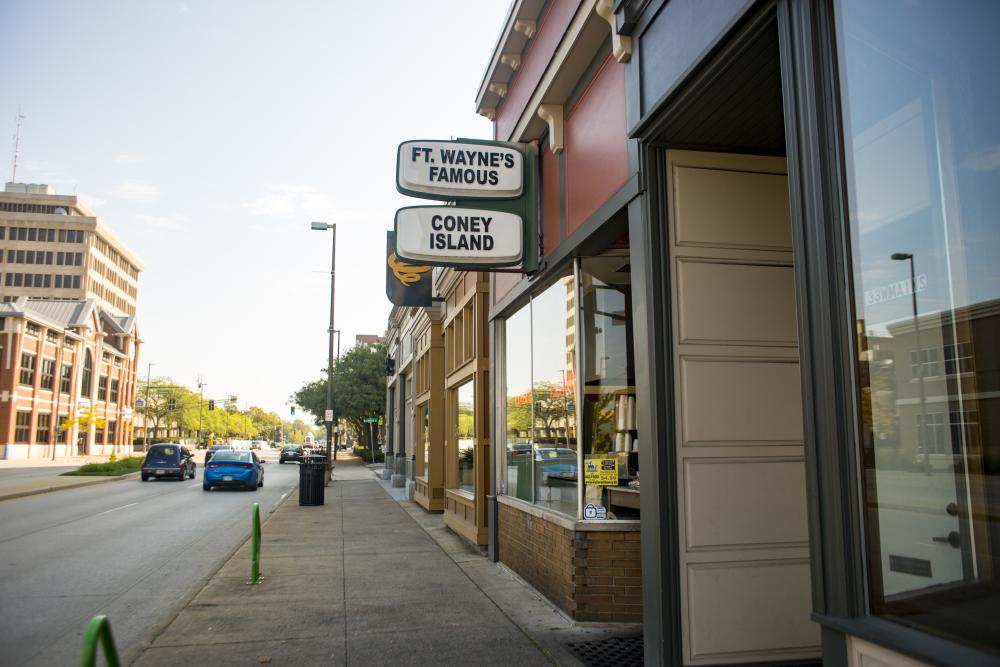 It's all in the name. Fort Wayne's Famous Coney Island is another historic location that really should need no introduction. Despite remaining nearly the same for over 100 years. Coney Island is a local favorite to get a bite to eat in the "City of Restaurants". Enter through the back of the building (for ambiance), grab a table or belly up to the counter, and order as many coneys as you can handle (coney sauce, onion, and mustard for the TRUE experience). If you really want to make it an authentic experience, have a Coke in a glass bottle to top your meal off.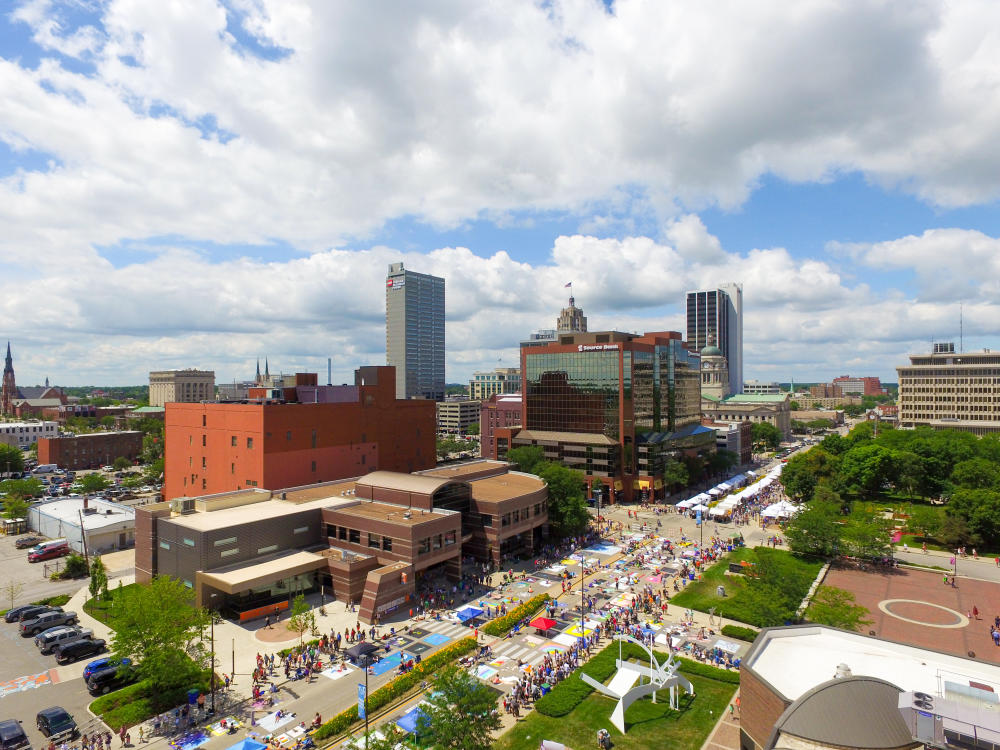 Fort Wayne is becoming just as well-known for its unique festivals as it is for its history, churches, and restaurants. In fact, if you look at any calendar during the summer, there is almost a festival each and every week. Anchored by Fort Wayne's favorite summer party, Three Rivers Festival, there are many ways to have fun in the Fort during festival season. From celebrating the city's unique culture to showcasing to the weird and wild, festivals are a great way to get to know Fort Wayne. A few of the can't-miss festivals - Greekfest, Ribfest, Three Rivers Festival, and Johnny Appleseed Festival.
Need even more ideas to add to your list for 2019? Take a look at all of the things to do, places to eat, and special events to attend in Fort Wayne.