It's time to belly up to the table and put on your rib-eating face for the 15th Annual BBQ Ribfest in downtown Fort Wayne! This event is a local favorite, serving up a variety of mouth-watering BBQ with the taste of home-cookin', June 14 through 17 at Headwaters Park.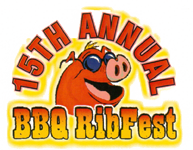 Whether you enjoy spicy ribs or sweeter flavors -- there are enough varieties to please any meat-lover's palate. Vendors this year include Desperado's, Carolina Rib King, Jack on the Bone, Cowboys BBQ and Rib Company, Big Boned BBQ, Timmy's BBQ, Texas Pit BBQ and Shig's In Pit. As usual, this year's event includes a full line-up of live entertainment from rock to jazz and country music. Sit back and enjoy some live music, a cool beverage and your favorite ribs.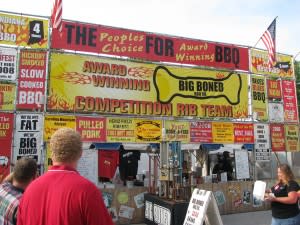 The kickoff party begins Thursday at noon. BBQ Ribfest runs through 10 p.m. on Sunday. Bring dad to the event on Sunday for a Father's Day treat he won't forget! Admission prices are $8 for adults ages 13 and older. However, if you arrive before 5:30 p.m. you can receive free admission. Seniors are admitted for $6 each and students (along with any military, police or fire personnel with ID) are admitted for $4 each.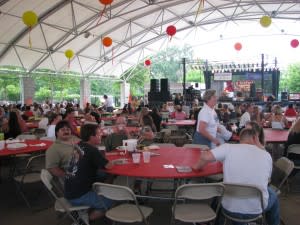 More than 40,000 people attend this annual event which helps kick off the summer festival season in Fort Wayne. Outside of ribs, pulled pork, brisket, barbecue chicken and sides are also available for purchase. Don't worry -- here you are allowed to pig out. Find out more about the 2012 BBQ Ribfest online. Headwaters Park is located downtown at 333 S. Clinton Street.