For 12 days in January, take a tour of Fort Wayne, Indiana's restaurant scene during Savor Fort Wayne for delicious menu deals.
Not only does Savor Fort Wayne allow you to experience amazing food and deals, but it is the perfect opportunity to try a new restaurant. Savor Fort Wayne has plenty of new additions and returning favorites for you to sink your fork into – in fact there are 13 NEW participating restaurants for 2021.
Discover four arguments that convince you to wear those stretchy pants and pause your resolutions for some delectable dining and deals during Savor Fort Wayne, January 13-24, 2021!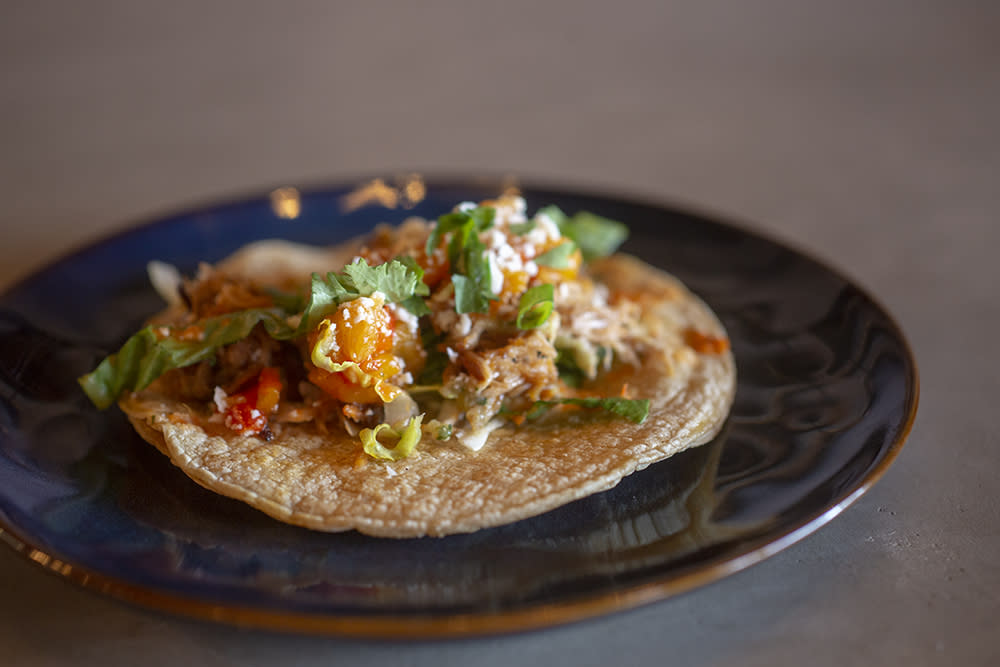 What to Expect During Savor Fort Wayne 2021
New in 2021
Your dining options are endless during Savor Fort Wayne. Choose from 57 participating restaurants including more than 13 NEW participants. Plus, there is a range of restaurants for every price range and palate.
New restaurants to Savor Fort Wayne in 2021 are Alto Grado, BakerStreet Steakhouse, Chance Bar, Chops Steaks and Seafood, The Hoppy Gnome, Kanela, Landing Beer Company, Proximo, Ryu's Kitchen, Summit Grill, Sweets on Main, and more! One of the best parts of Savor Fort Wayne is trying new to you restaurants, and dining on creative menus that may not be the typical menu you see on any other night!
To adjust to the current pandemic, many participating restaurants will also offer their Savor Fort Wayne menu deals for carry-out, in addition to dine-in. On the Savor Fort Wayne website, look for this icon

 to see which menus are available for carry-out.
Some restaurants may even offer heated outdoor dining options! (Look for this icon  

  on the Savor Fort Wayne website.) Find heated outdoor "bubbles" at places like Trubble Brewing and Three Rivers Distilling Co., and outdoor patio heaters at other restaurants. Be sure to make a reservation, and call ahead as some outdoor dining may be weather dependent.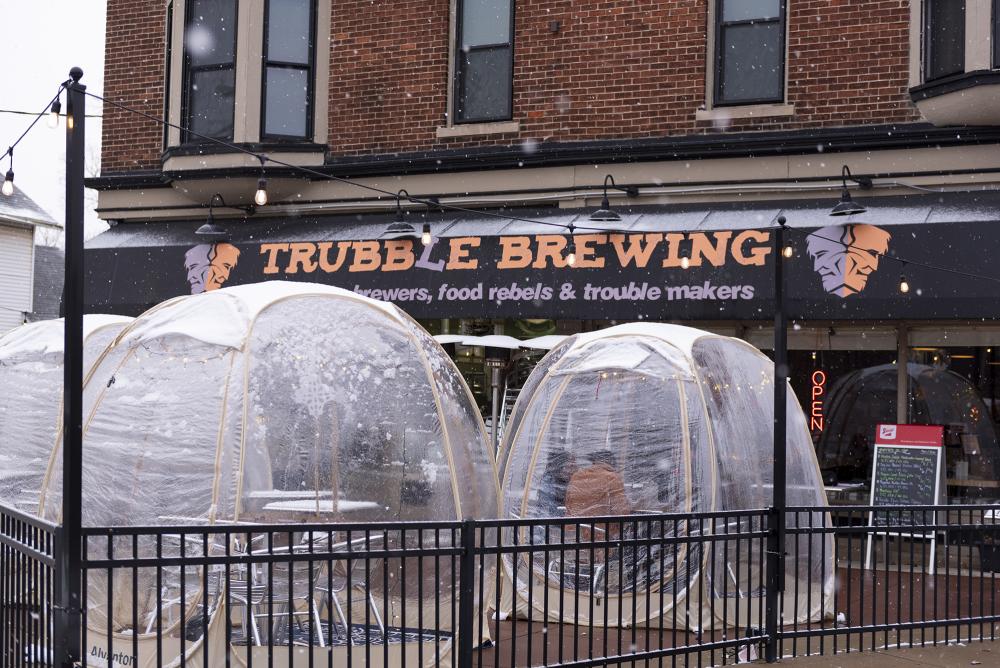 Support Restaurants and Savor Locally Sourced
With the current pandemic, it is no secret that the restaurant industry is in a rough patch. There's a light at the end of the tunnel, but we're not there yet. This January, let's all help keep the flavors of Fort Wayne alive. Every individual who purchases a meal during Savor Fort Wayne makes a difference. Support new restaurants and your tried-and-true favorites during Savor Fort Wayne, to ensure the chance to enjoy them to their fullest when normalcy returns. (Remember to tip kindly whenever you can!)
Are you a locavore? Do you dine locally whenever possible? Dine at Tolon, Junk Ditch Brewing Company, 3 Rivers Co-op Deli, and more to support locally grown and produced food.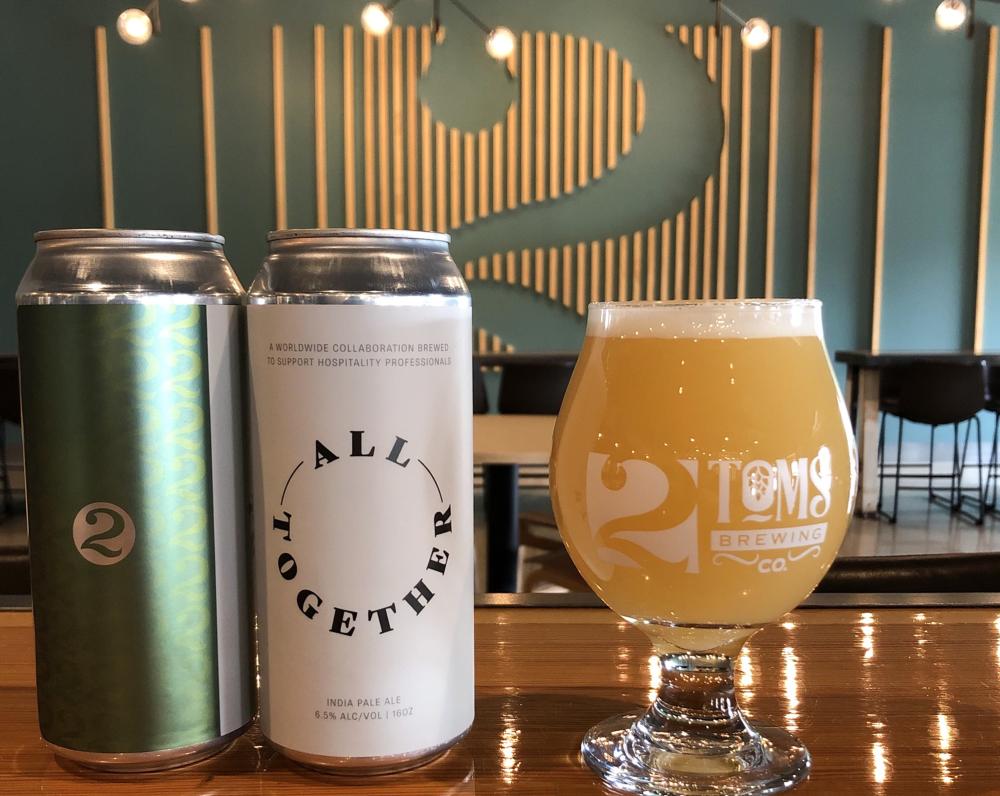 Sip on Local Brews and Spirits
For diners ages 21+, Savor Fort Wayne is the perfect time to explore and support Fort Wayne's local breweries. In 2021, eight breweries and a distillery will participate in Savor.
Places like 2Toms Brewing Co. will even feature a few special brews during Savor. At 2Toms, try the All Together IPA or The Fort Pale Ale with your meal. (To sweeten the deal, 2Toms will donate its proceeds from the All Together IPA to local restaurants in need!) 
Plus, many participating restaurants offer unique cocktail menus that will add an extra touch to your Savor Fort Wayne dining experience. Sip on libations at Copper Spoon like their Lion's Tail or check out their featured drink of the week. Pull up a seat at the gorgeous bar at Nawa for a Hokkaido Mule, or support local spirits provider Three Rivers Distilling Company with one of their specialty cocktails.
Deals, Deals, Deals!
Make your reservation to enjoy three-course menu deals at participating restaurants. Prices vary by location, but you can be sure of one fact — you won't get a better deal at any other time of the year!
Some restaurants get creative and offer special meals designed for two people. For example, Mad Anthony Brewing Company offers two unwraps, one basket of Scooby Snacks, two side salads, and one howler for $35 total. Or, head to favorites like Nawa, where each guest receives an appetizer, entree, and dessert for just $30 per person! 
Check out the Savor Fort Wayne menus here and find the price point and food offerings to please your palate. Check back near the start of Savor Fort Wayne to find more menus available.
Dine Out (or Carry Out). Earn Stars. Win Big!
Pick up your STAR rewards cards at any Fort Wayne STAR Bank Branch, at the Fort Wayne Visitors Center (927 S. Harrison St.), or any of the participating restaurants. You can also download and print a PDF version here, or complete the online form.
For each meal you enjoy during Savor Fort Wayne at a participating restaurant, mark the restaurant name and date on your STAR Rewards Card. Fill your card with at least one restaurant, submit the card at the end of Savor Fort Wayne, and you'll be entered to WIN $500 in restaurant gift cards! Learn more.
Browse the menus and deals at SavorFortWayne.com and refresh your dining palate at a new restaurant or neighborhood during Savor Fort Wayne, January 13-24, 2021.
This blog was originally published in 2018 and has been updated.