On the first day of Christmas, my true love sent to me ... sing along in your head as you learn about this year's special holiday exhibit at the Botanical Conservatory: The 12 Days of Christmas.
Botanical Conservatory at Christmas
For years, my family has enjoyed a visit to the Conservatory at Christmas. Each year features a different theme. I particularly loved the Polar Express display when my girls were small.
The Botanical Conservatory is easy to reach, located in the heart of Downtown, and offers free parking at the Civic Center Parking Garage with admission (have your parking ticket validated when you arrive). The green and growing plants are always soothing at any time of year, but I find them especially therapeutic in the winter. And, of course, the large poinsettia tree -- located in the foyer near the north entrance this year -- makes a stunning backdrop for a family photo.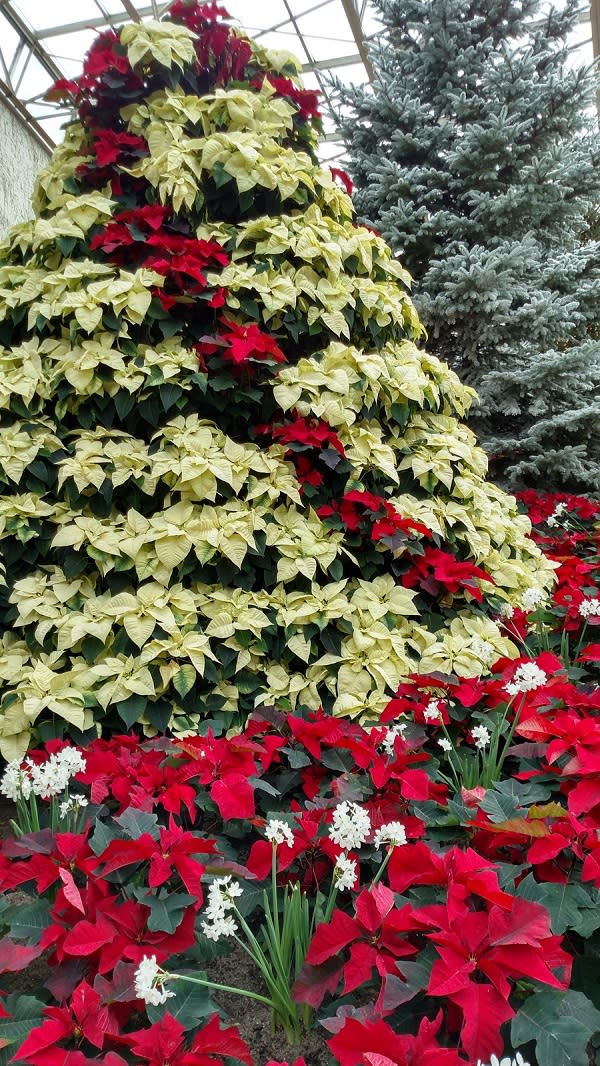 12 Days of Christmas
This year's holiday theme is The 12 Days of Christmas. You'll find twelve trees -- each decorated based on a day from the familiar song -- scattered through the entire conservatory, from the atrium area into the showcase garden, tropical garden, and even the desert. Your family could enjoy making a scavenger hunt for each tree because you won't find them arranged in order. Who can locate each one first?
The displays feature interactive aspects that will keep children and kids-at-heart interested. Try your hand at milking a fiberglass cow near the "Maids a-Milking" tree. Play with eggs in a goose's nest near the "Geese a-Laying" tree. You might even see or hear some bagpipes in the vicinity of the Pipers Piping tree. See? Lots of fun details abound.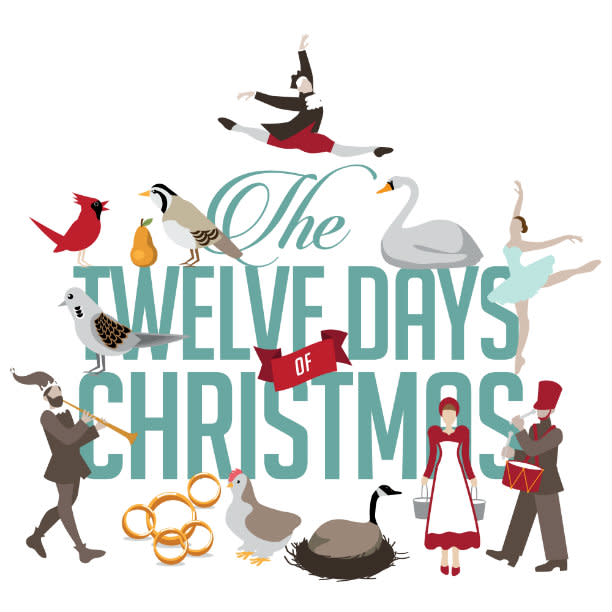 After you've enjoyed the exhibits, you're nearby several other holiday events in Fort Wayne. Why not make a day of it, with the Festival of Gingerbread and the Festival of Trees being two options. Finish your evening with a cozy mug of hot chocolate at DeBrand Fine Chocolates' downtown location. Merry, merry Christmas!
12 Days of Christmas at the Botanical Conservatory
1100 South Calhoun Street
November 23 through January 8
$5 adults, $3 children 3-17, free children 2 and under
427-6440