"In the cherry blossom's shade, there's no such thing as a stranger."
Whether the poet of this haiku, Issa, had a festival in mind or not, that friendly atmosphere will be a part of the tenth annual Cherry Blossom Festival on May 15. It will be held in the Main Brach of the Allen County Public Library from noon to 5 p.m. (The library's address is 900 Library Plaza).
[[endteaser]]
The list of special events and vendors for this festival is exciting. There will be martial arts demonstrations, CosPlay costume and anime drawing contests, music, how-to art demos and merchandise with a Japanese theme. Food vendors will include menu items from restaurants like Don Hall's Takaoka of Japan, Ichiban, and Woo's Oriental Grocery and Mart.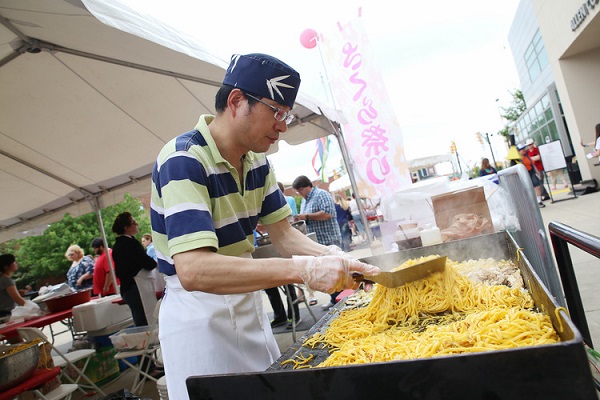 According to Dorothy Kittaka, co-chair of the Cherry Blossom Festival, almost 9,000 people come to this unique event. It was initiated "to celebrate Takaoka, Japan who is [Fort Wayne's] first sister city," she explained. Fun fact: Takaoka, Japan, sent gardeners to install the authentic Japanese garden which is next to the Arts United Building, downtown.
Demonstrations of different Japanese crafts will include bonsai, origami, and papercutting. A kimono show and a sword dance will also be given. Especially for kids, there will be fun activities like the Japanese Goldfish Catch, Kamishibai storytelling, a Japanese-themed "Make and Take" craft, and more.
If shopping is your thing, then you'll definitely want to check out the vendors here. The Bonsai club will be selling miniature plants. Cherry blossom honey, Japanese kimonos, Anime character masks, t-shirts, Shibori silk scarves and more will be on sale, too.
Entertainment for the festival will include performances by Fort Wayne Taiko (a drum group), Rakugo comic narrative storytelling, the Fort Wayne Children's Choir, and the Suzuki String Orchestra of Fort Wayne.
The special guest artists will be Duo YUMENO, a husband-wife musical team that plays cello and shamisen/koto duets.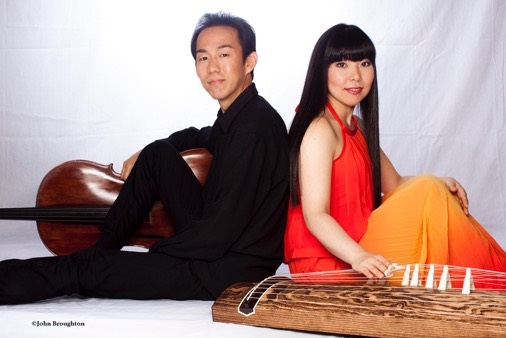 Duo YUMENO members, Yoko Reikano Kimura, and Hikaro Tamaki first met at the Fort Wayne Cherry Blossom festival several years ago. They married, moved to New York, and now perform here in the United States and in Japan. Their first CD, Flowers, Birds, Wind, Moon has just been released.
Whether you're a fan of all things Japanese, or you just want to have an international experience for the afternoon, visit the Cherry Blossom Festival. You'll definitely be welcome!