It is an exciting time for Fort Wayne as the downtown is growing and so many new attractions are popping up!
Being a homegrown local of Fort Wayne, it has a special place in my heart, and I am yearning to boast about the best things that this great city has to offer!
If you are planning a trip or thinking about visiting the area, here are ten reasons to travel to Fort Wayne.
10 Reasons to visit Fort Wayne, Indiana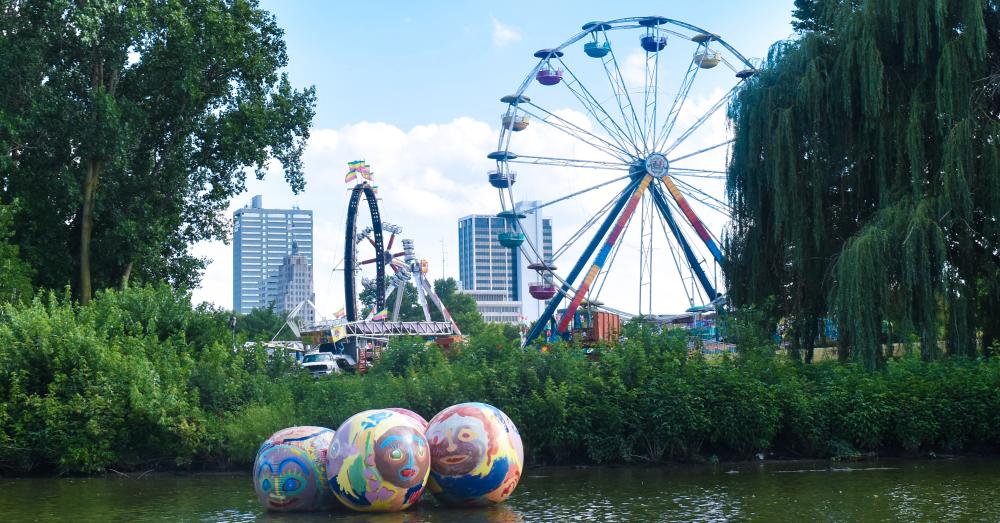 10. Fort Wayne, Indiana Festivals
I love when summer rolls around and the downtown streets are decorated with banners to promote the festivals.
I have fond memories of camping out early in the morning on the downtown streets to have the best view of the Three Rivers Festival Parade, sampling the most tantalizing tastes at Rib Fest, or learning to polka with the best of them at Germanfest.
In most recent years, my favorite event has been the Taste of the Arts festival where Fort Wayne showcases its best art and food in small quantities so you can walk away with a rich understanding of the local art and foodie scene.
9.  Local Shopping
Fort Wayne has a growing number of local stores popping up that have an array of unique and interesting finds as well as longtime establishments which have been local favorites.
A few of my new favorites are Fancy & Staple that sells one-of-a-kind items from small independent businesses to make the perfect gift. I've also enjoyed visiting Creative Women of the World, which sells products made by women all around the world while also assisting these women in enhancing their business and marketing skills.
One of my longtime favorite local shopping spots is Hyde Brothers, Booksellers who have a great selection, reasonable prices, and an exceptional staff.
If you are looking for a mall experience check out The City Exchange, Covington Plaza, Glenbrook Square or Jefferson Pointe for all your shopping needs.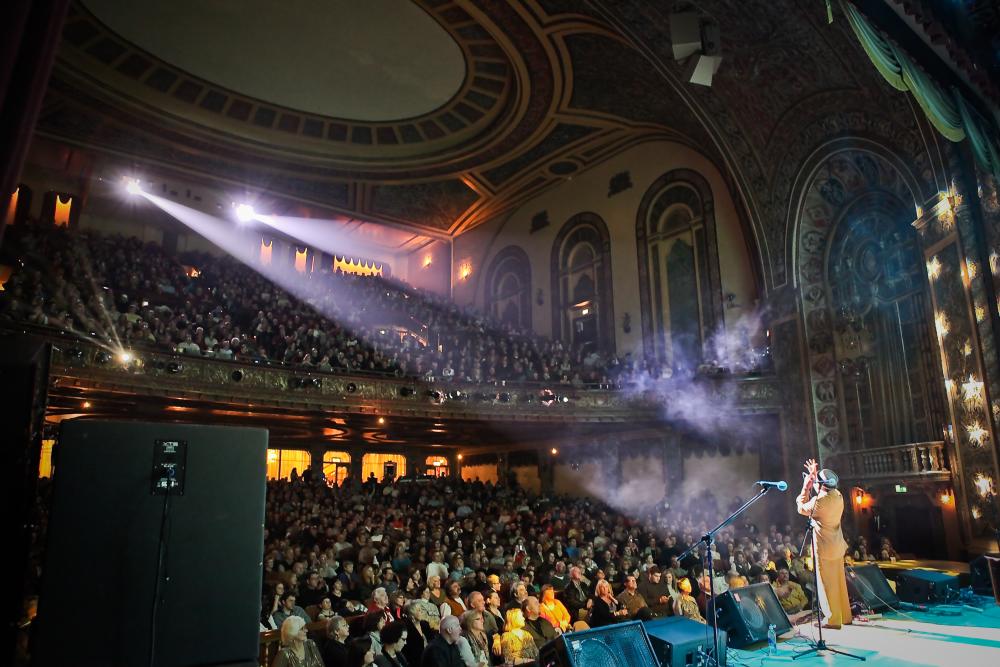 8. Music in Fort Wayne, Indiana
If you are looking for live music, Fort Wayne has great establishments that showcase superb talent such as The Brass Rail if you are looking for rock shows, Club Soda for Jazz or Blues, and C2G Music Hall or The Tiger Room at Welch's Ale House.
For larger music venues check out the line up at the Allen County War Memorial Coliseum or the Fort Wayne Embassy Theatre.
7. The Fort Wayne, Indiana Art Scene
Fort Wayne has quite the art scene whether it is from the diverse galleries of the Fort Wayne Museum of Art to the contemporary styles of Artlink, to the artistic films shown at Cinema Center there is something for everyone!
For more information on art in Fort Wayne, check out the museum and galleries page.  
6. Sports in Fort Wayne, Indiana
Fort Wayne is home to the Fort Wayne Komets hockey team, the Fort Wayne Mad Ants basketball team, and the Fort Wayne TinCaps baseball team.
Fort Wayne also is a hub for many amateur sports leagues specifically at the collegiate level at Purdue Fort Wayne, The University of Saint Francis, and Indiana Tech.
Fort Wayne also is a great host to many youth and teen sports tournaments and has many great facilities to support the growth of young athletes. It is always a great time to go out and cheer on these local teams and show your Fort Wayne pride.
5. Family-Friendly Activities in Fort Wayne, Indiana
Here in Northeast Indiana, there are many family-friendly things to do, but Fort Wayne has the best of the best.
Did you know that the Fort Wayne Children's Zoo is one of the top ten zoos in the nation? This is a family favorite of ours as we love to say hello to the red panda, get up close and personal with the giraffes, and watch the sea lion feedings.
Another place that we love to visit is Science Central, a hands-on museum where our kids learn and experience a lot, but as an adult learn and experience too.
Both of these places offer many extra camps and events for children, but they also have adult events that mix their mission with local food and drink which is a recipe for a good time!
Fort Wayne also has a pretty impressive Public Library System with something to offer any age such as a huge kids playroom and an award-winning Genealogy Center. You may end up staying all day when you visit the Allen County Public Library!
A couple of other favorites of mine include the Foellinger-Freimann Botanical Conservatory,  DeBrand Fine Chocolate tours, and taking a hike at Eagle Marsh.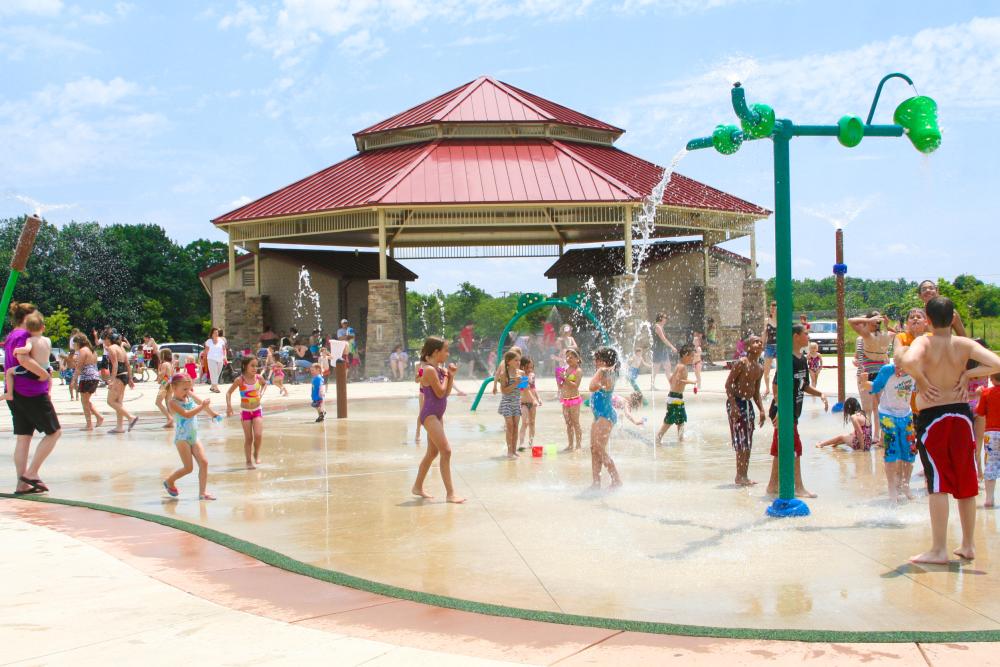 4. Fort Wayne, Indiana Parks
Fort Wayne has some beautiful parks. There are 86 parks in Fort Wayne, within those parks, Fort Wayne Parks and Recreation offers playgrounds, splash pads, golf courses, tennis courts, swimming pools, baseball and softball diamonds, soccer fields, summer concerts and movies, youth programs, dog parks, the Rivergreenway Trails, and delightfully groomed flower gardens.
My favorite is Foster Park, as I love to stroll through their flower gardens, take my kids to the playground, or run on the Rivergreenway around the golf course. It is a wonderful place to spend family days in the warmer months. 
3. Food in Fort Wayne, Indiana
Fort Wayne has supreme local cuisine! I try to eat locally as much as I can, and it is not a difficult choice considering all the tasty options.
My favorite local restaurants are Mahnin Asian Restaurant, Salsa Grille any of the Don Hall's Restaurants (specifically The Tavern at Coventry, The Old Gas house, and the Original Drive-In), Henry's (21 and older), Club Soda (21 and older), Fortezza Coffee, and Hainan House.
Fort Wayne is also in on the food truck scene as there are many delicious options that rally weekly in various parts of town in the summer months and also participate in Foodstock, a larger scale rally with local bands and vendors.
If you want good food here in town, ask a resident what their favorite local joint is, and I am sure they won't steer you in the wrong direction!
2. Neighborhoods around town
Fort Wayne has unique historical neighborhoods all over town that deserve a drive through.
Some of my favorite neighborhoods are Forest Park, Illsley Place, Indian Village, Oakdale, West Central, Wildwood Park, and Williams-Woodland Park.
Take a tour of some these historic neighborhoods, West Central hosts an annual Home and Garden tour in early fall and Williams-Woodland Park hosts an annual Holiday Home tour in December. These home tours not only allow you to enter these well maintained historical homes, but also gives you a chance to meet and chat with the homeowner and neighbors about the architecture of the home, restorations, history, and charm of the area.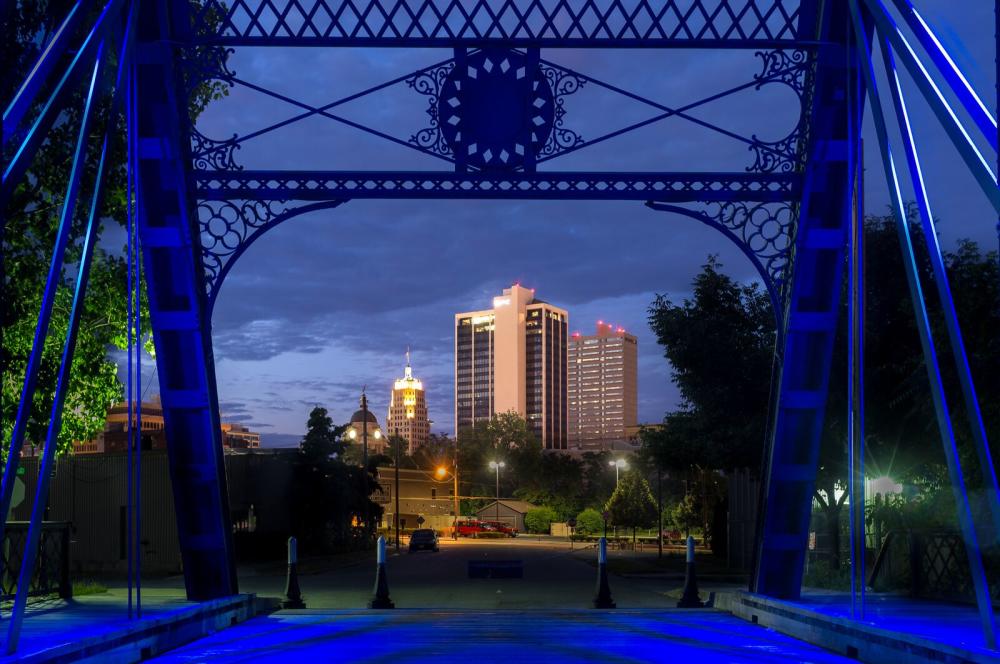 1.  The charm of Fort Wayne, Indiana
Fort Wayne is many things, but mostly, it's full of character and charm that sets it apart from other cities the same size.
The history of Fort Wayne is rich, the businesses are grounded, and the people here are invested in the community. If you walk downtown you will notice small details of architecture, hard-working people, and clean streets and sidewalks. There is a great energy here that drives people to stay and devote time to making it better. We have so many local greats that have set this city apart through news, radio, networking, and word of mouth.
There is so much to do in Fort Wayne, Indiana, you will not be bored if you are coming for business, pleasure, or just passing through!