Northern Indiana Beer Trail
Travel to Northern Indiana's craft breweries, try a beer, collect a stamp, and win cool beer swag! For updates, visit the official Facebook page. 

Beer Trail Breweries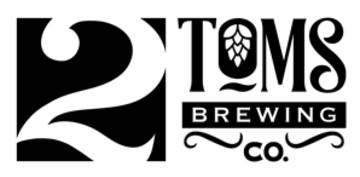 2 Toms Brewing Co
3676 N. Wells St, Fort Wayne, IN
2tomsbrewing.com
260-402-7644
M-T: Closed, W-Th: 4pm-10pm
F: 12pm-10pm, Sat: 12pm-10pm
Sun: 12pm-6pm
Inventive Beers for the Adventurous Spirit! We brew exceptional flavor forward beers designed to amaze your taste buds. Enjoy nationally sought after beer and award winning BBQ, in a fun mid-century modern taproom. 




Facebook and Instagram : @2TomsBrewingCompany
Auburn Brewing Company
309 N Main St. Auburn, Indiana
www.auburnbrewing.com
(260) 333-PINT (7468)
Th: 4pm-10pm, F: 4pm-11pm
Sat: 1-11pm
Sun: 1-8pm
Located in an early 1900's service station, we're a brewpub designed to bring the community together by providing a comfortable environment, offering traditional to modern beer styles, all while sharing the knowledge of beer design. "Drink Local, Learn, Interact, & Give Back." 




Facebook: @auburnbrewing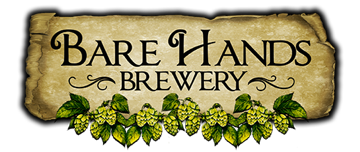 Bare Hands Brewery
12804 Sandy Ct. Granger, IN
www.barehandsbrewery.com
(574) 277-2258
M: 4pm-10pm, T-Th: 4pm-11pm,
F: 12pm-12am, Sat: 12pm-12am,
Sun: 12pm-7pm
Bare Hands Brewery is a small batch brewery specializing in hand crafted ales just minutes outside of South Bend, Indiana.





Twitter and Instagram: @barehandsbrew
Facebook: @barehandsbrew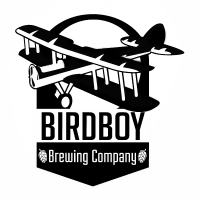 Birdboy Brewing Company
1801 S Harrison Street, Fort Wayne, IN (Opening Soon)
A small production brewery, focusing on traditional styles and local ingredients. 


 
Instagram and Facebook: @birdboybrewing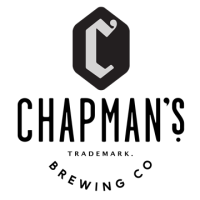 Chapman's Brewing Co.
300 Industrial Drive, Angola, IN*
www.chapmansbrewing.com
260-319-5495
W-Th: 3pm-9pm
F-Sat: 3-10pm
We brew beers of exceptional quality for the folks that call Indiana home & friends from across the midwest. We have 5 taprooms across NE Indiana in: Angola, Columbia City, Wabash & Huntington 



 
Facebook, Instagram and Twitter: @ChapmansBrewing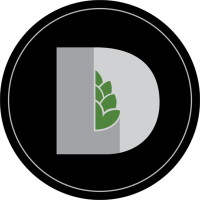 Dot & Line Brewing Company
2623 Camino Ct, Fort Wayne, IN
www.dotandlinebrewing.com
(260) 444-2639
W-Th: 3-10pm
F: 1-10:30pm; Sat: 12:30-10:30pm; Sun: 12:30-6pm
Striving to brew the highest quality beer that we can while creating an inviting, relaxed and pet-friendly atmosphere.  


Facebook, Instagram and Twitter: @DotandLineBeer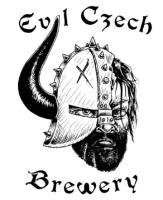 Evil Czech Brewery
3703 N. Main Street, Mishawaka, IN
www.evilczech.com
(574) 855-3070
M-Th: 11am-10pm
F & Sat: 11am-12am
Sun Brunch:10am-2pm, Dinner: 3pm-9pm
We started our Mishawaka location in April, 2014. The owner was born & raised in Czech Republic and his mom always called him Evil Czech. We love our lagers and lover to experiment with due to the rich history of lagers in Czech.





Facebook: @evilczech
Instagram: @ecbpublichouse
Twitter: @ezilczechbrewery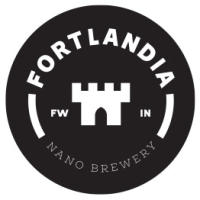 Fortlandia Brewing Company
1010 Spring Street, Fort Wayne, IN
www.fortlandia.com
(260) 424-2337
Th-F: 5pm-10pm
Sat:12-10pm; Sun: 12-8pm
We are a true nano-brewery composed of 4 award-winning homebrewers. We will keep 10 rotating taps of in-house brewed beers. Our cozy taproom has a warm olde-English style bar as well as outdoor seating. We will have limited food available (possibly food trucks), and you are always welcome to bring your own food. 
 

 
Facebook: @FortlandiaBrewingCompany
Instagram: @FortlandiaBrewingCompany
Twitter: @FortlandiaBC

GnomeTown Brewing Co.
203 E Berry St, Fort Wayne, IN
www.gnometownbrewing.com
(260) 422-0070
M-Th: 11am-10pm
F: 11am-11pm, Sat: 10am-11pm
Sun: 10am-9pm
Indiana's only Brew on Premises, where guests can come brew their own beer and also enjoy hand crafted house beers as well as food from The Hoppy Gnome.





Facebook: @GnomeTownBrewing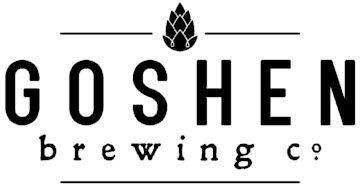 Goshen Brewing Company
315 West Washington Street, Goshen, IN
www.goshenbrewing.com
(574) 971-5324
M: Closed, T-F: 4-10pm
Sat: 12-10pm
Sun: 11am-8pm
Microbrewery pairing its own brews with a regional, locally sourced American menu amid brick walls. Family friendly brewpub located in an old power house building by the Elkhart River.





Facebook, Instagram and Twitter: @GoshenBrewing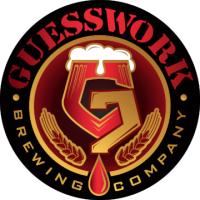 Guesswork Brewing Company
108 S Orange St. Albion, Indiana
The Albion Ale House
(260) 636-2446
M-T: 2-9pm; W: 11am-10pm
Th-Sat: 11am-10pm; Sun: 12-8pm
Guesswork Brewing is a small town, small batch craft brewery with 12 house made beers on tap. We also feature a full menu including specialty burgers & full bar with spirits.



 
Facebook: @guessworkbrewingcompany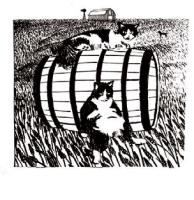 Harry Stuff Brewing Company
4319 W US Highway 6, Wawaka, IN
www.harrystuffbrewing.com
(260) 350-9137
Th: 4-8pm; F: 4-9pm
Sat: 1-9pm
Sun:12-6pm
We are a 100% family owned brewery named after our great-grandfather. Our farmhouse brewery is located in a red pull barn on the south side of the road. 


  
Facebook: @harrystufffarmhouse
Instagram: @harrystuffbrewing
Twitter: @harrybrewing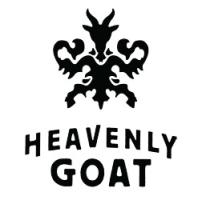 Heavenly Goat Brewing Company
7321 Heritage Square Drive, Granger, IN
www.heavenlygoatbrew.com
(574) 217-8428
Sun:12-5pm
Come experience old world style with new world spirit. We are a gastro-brewpub serving scratch made dishes and European inspired beers. 





Facebook: @HeavenlyGoatBrewingCo
Instagram: @HeavenlyGoatBrew

HopLore Brewing Co.
100 S Old State Rd 15, Leesburg, IN
www.hoplore.com
(574) 453-0496
M-T: Closed, W-Th: 12-8pm
F-Sat: 12-10pm
Sun: 12-6pm
HopLore will be a place to explore new beer styles, but will also offer something for those that aren't feeling as adventurous. Space for live music.





Facebook, Instagram and Twitter: @hoplorebrew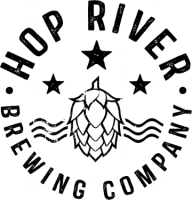 Hop River Brewing Company
1515 N Harrison St, Fort Wayne, IN
www.hopriverbrewing.com
(260) 739-3931
M: Closed, T-Th: 4-9pm
F: 4-10pm; Sat: 12-10pm
Sun: 12-6pm
We create both traditional & thoughtfully innovative beers that encourage you to enjoy a second glass. Join us for pints and seasonal snacks & sandwiches at our classic beerhall taproom in downtown Fort Wayne. We believe beer is meant to be shared and talked about.





Facebook, Instagram and Twitter: @HopRiverBrewing

Iechyd Da Brewing Company
317 N Main St, Elkhart, IN
www.iechyddabrewingcompanycom
(574) 293-0506
W-Th: 3-9pm
F: 11am-9pm; Sat: 12-9pm
Sun: 12-8pm
A 75-seat brewpub in the heart of downtown. House made artisan pizzas and snacks with 12 rotating tap of beer made on site.



 
Facebook: @iechyddabrew
Instagram: @iechyddabrew
Twitter: @iechyddabrew

Junk Ditch Brewing Company
1825 W Main St, Fort Wayne, IN
www.junkditchbrewingco.com
(260) 203-4045
M-T Dinner: 4:30 pm-10 pm
W-F Lunch: 11 am-4 pm, W-F Dinner: 4:30 pm-10 pm
Sat-Sun Brunch: 10 am-4 pm, Sat-Sun Dinner: 4:30 pm-10 pm
Casual, refined dining atmosphere with a unique and varied offering of clean and sessionable beers.





Facebook: @JunkDitch
Instagram: @JunkDitchBrewing
Twitter: @JunkDitchBrew

LaOtto Brewing
202 South Main Street, LaOtto, IN
www.laottobrewing.com
(260) 897-3360
M-T: Closed, W-Th: 3pm-9pm
F: 3pm-10pm, Sat: 12pm-10pm
Sun: 12pm-8pm
Just like the breweries of old, LaOtto Brewing is family-owned and operated. Our family grows bigger through the relationships forged in our taproom.



 
Facebook, Instagram: @LaOttoBrewing

Ledgeview Brewing Company
975 Warren St, Warsaw, IN
ledgeviewbrewing.com
(574) 376-4445
M-T: Closed, W-Sat: 11am-9pm
Sun: 11am-8pm
Ledgeview Brewing Company blends tradition, creativity, and boldness to produce a Midwest experience with local brews and delicious smoked meats.




Facebook and Instagram: @ledgeviewbrewingco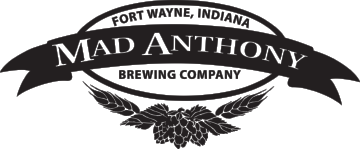 Mad Anthony Brewing Company
2002 Broadway, Fort Wayne, IN*
www.madbrew.com
(260) 426-2537
Sun-Th: 11am-10pm
F-Sat: 11am-11pm
Fort Wayne's original brewpub! Since 1998, Mad Anthony Brewing Company has served some of the area's favorite foods and 20 rotating taps of locally brewed, award winning beer. Featuring live, local music each weekend. 





Facebook and Instagram: @MadAnthonyBrewing
Twitter: @MadAnthonyBrew
*Stamp redeemable at Angola, Auburn & Warsaw locations.

Man Cave Brewing Company
10201 N State Road 13, Syracuse, IN
www.mancavebrewing.com
(574) 337-1308
M-Th: 4pm-9pm
F-Sat: 4pm-10pm
Sun: Closed
Featuring an onsite 10 barrel microbrewery, full menu service, full bar and family room.





Facebook: @ManCaveBrewingCompany
Instagram: @ManCaveBrewery
Twitter: @ManCaveBrewIN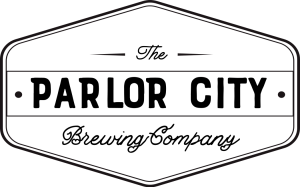 The Parlor City Brewing Company
121 W. Market Street, Bluffton, IN
www.parlorcitybrewing.com
(260) 307-3858
Th-Sat: 4-10 pm
Sun: 2-8pm
We are a nano-brewery with taproom in Downtown Bluffton, IN. We feature historic styles along with current trends in a cozy, relaxing atmosphere. Come hang out in our parlor!



Facebook: @parlorcitybrewing

Summit City Brewerks
1501 E Berry St #106, Fort Wayne, IN
www.summitcitybrewerks.com
(260) 420-0222
M, W, Th: 4pm-11pm; Tuesday: Closed
F-Sat: 12pm-12am
Sun: 12pm-8pm
Neighborhood pub with great service, 30 house taps, local wine and cider, live music, pinball, games, trivia contests, and darts. We are family friendly and our patio is pet friendly! Come see what all the fuss is about!





Facebook: @SummitCityBrewerks
Instagram and Twitter: @SummitCityBrew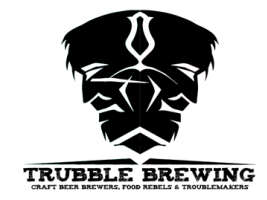 Trubble Brewing*
2725 Broadway, Fort Wayne, IN
www.trubblebrewing.com
(260) 267-6082
M-W Closed; Th: 4-9pm
F-Sat: 11am-10pm
Sun: 10am-5pm
Trubble Brewing offers beer that tastes like beer; from beer lovers, to beer lovers. Serving up ales & lagers and scratch-made food, Trubble delivers a fun and playful vibe to all their guests. Live music most weekends and live-hosted trivia every Wednesday at the Broadway location. 





Facebook: @TroubleBeer
Instagram and Twitter: @TrubbleBrewing
*Stamp redeemable at Broadway and Riverside locations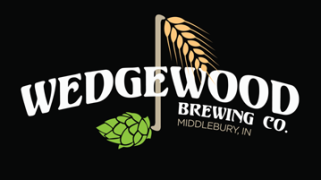 Wedgewood Brewing Co.
106 S Main St, Middlebury, IN
Website
(574) 612-9555
M-T: Closed, W-Th: 3pm-7pm
Fri:11am-7pm; Sat: 11am-7pm
Sun: Closed
Craft Beer. Munchies, Rock N' Roll. Brewery and Taphouse serving Brews and cranking tunes in Downtown Middlebury, Indiana.



 
Facebook and Instagram: @wedgewoodbrewing
Twitter: @wedgewoodbrew
Future Breweries
Check back soon for more breweries.
Partners
Ambrosia Orchard
14025 US 27, Hoagland, IN
(260) 639-4101
AmbrosiaOrchardfw.com
12 acre Orchard, Cidery, and Meadery offering a family friendly tasting room and local only gift shop. Located in southeast Allen County, 5 minutes from Fort Wayne.
Facebook and Instagram: @abrosiaorchardfw
Brewhound Bus Tours
Fort Wayne, IN
(260) 580-1078
brewhoundbus.com
Enjoy the beer trail safely with a ride from Brewhound. Grab a group and visit multiple breweries along the trail.
Facebook: @brewhoundbus
Kekionga Craft Company
7328 Maysville Rd, Fort Wayne, IN
(260) 749-8889
kekiongacraftco.com
Handcrafted Hard Cider made locally in Fort Wayne, IN.
Facebook and Instagram: @kekiongacraftcompany
Three Rivers Distilling Company
224 E Wallace St, Fort Wayne, IN
(260) 745-9355
threeriversdistilling.com
Fort Wayne's only distillery featuring a
restaurant and craft cocktail bar. Large patio that is dog-friendly, outdoor gaming area, indoor lounge, and tours available.
Facebook and Instagram: @3riversdistillingco 
Twitter: @DrinkTRDC
Allen County/Fort Wayne
DeKalb County
Elkhart County
Kosciusko County
Noble County
Saint Joseph County
Steuben County 
Wells County
---
Site hosted by Visit Fort Wayne