Fort Wayne tourism efforts to target national conventions, genealogy and sports in 2018
Visit Fort Wayne President and CEO Dan O'Connell has some ideas about how the area can boost tourism in 2018.
LOCAL NEWS
OCT 19, 2017
KEVIN LEININGER
kleininger@news-sentinel.com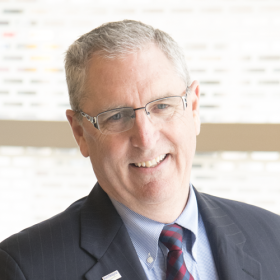 Tourism is a 5.8 million-visitor, $576 million industry for Fort Wayne and Allen County, and the city's leading marketing agency hopes to increase those numbers next year by stressing three opportunities for growth.
"We'll be doing everything we've been doing (in 2018), but with more emphasis on areas of opportunity," said Visit Fort Wayne President and CEO Dan O'Connell, who believes boosting efforts to attract national conventions, sporting events and visitors to the Allen County Public library's world-renowned genealogy section could help increase tourism by about 2.5 percent.
O'Connell told the Capital Improvement Board Thursday the city has already landed a 400-athlete national "adaptive sports" event next year for athletes with disabilities to be hosted by Carroll and Homestead high schools and the Turnstone Center For Children and Adults with Disabilities.
About 65,000 people visit the library's genealogy section annually but O'connell would like to boost that to 100,000. To that end, Visit Fort Wayne's 2018 budget adds an employee to promote genealogy-related events.
As for national conventions, Visit Fort Wayne normally attends eight events at which such conventions are marketed but will boost that to nine next year. Visit Fort Wayne will also work more closely with a Chicago convention broker to boost its chance of success.
Downtown Fort Wayne can accommodate conventions of up to about 2,000 people, in part because of the available number of meeting and hotel rooms close to the Grand Wayne Center. Fort Wayne has about 5,000 hotel rooms, including about 500 downtown, with seven more planned. At least two of those are downtown, and as they come on line Fort Wayne's ability to compete for national conventions will grow, O'Connell said.
Currently, hotel occupancy is at its highest rate ever, reaching about 77 percent in August and September. That's important, he said, because the hotel tax supports both the Grand Wayne Center and visit Fort Wayne, which has a proposed 2018 budget of about $2.04 million and anticipates a $150,000 operating deficit to be covered by reserves.
Although Fort Wayne is the state's second-largest city, tourism agencies in six other cities have larger budgets. That's one reason O'Connell said Visit Fort Wayne will continue to ask the Indiana Legislature to increase in the 7 percent hotel tax.