For Immediate Release: June 18, 2021
Fort Wayne, Ind. – The Bradley, a signature Fort Wayne hotel and Fort Wayne's first boutique hotel is set to open on July 15. The Bradley offers guests a step inside the design sensibilities of Barbara Bradley Baekgaard, co-founder of Vera Bradley – a global lifestyle brand. The project is a collaboration between Baekgaard and Provenance Hotels.
Defined Design
The Bradley will evoke a sense of comfort and warmth, creating a hotel experience unlike any other in the city. From the rooftop bar and designer suites – nine in total – to each cocktail, fabric and colorway, and work of locally sourced art, every element will be seamlessly woven together to tell the story of Fort Wayne.
Unique Historic Setting
The Landing was once a commerce hub along the Erie Wabash Canal that helped Fort Wayne get its start. Home to the city's first post office (1820), hotel (1823), newspaper (1833), theater (1851), and railway station (1853), today, The Landing is a brand new, walkable block of dining and entertainment, and soon to be the home of The Bradley.
Connectivity to Fort Wayne's Riverfront
The revitalized historic neighborhood at The Landing sits just a block away from 8 miles of downtown riverfront and the one-of-a-kind Promenade Park featuring a kids' canal, ping pong and corn hole games, a tree canopy trail, porch swings, a beer garden, and more. Fort Wayne is situated at the convergence of three rivers: St. Marys, St. Joseph, and the Maumee, which offer unique outdoor recreation like kayaking and paddleboarding, and connection to 120 miles of trails all in an urban setting.
Fort Wayne's hidden gems are flourishing as urban explorers take in the outdoor adventure along our riverfront, sip and savor local flavors on The Landing, and stay in style at The Bradley. Momentum will continue in Fort Wayne as developments on the horizon continue to open and add new life.
Additional Details About The Bradley:
The hotel will feature 124 rooms, including nine individually designed suites.
Bringing elements of Fort Wayne's natural beauty indoors, native Julie Wall of the HEDGE Studios has been commissioned to create a series of custom letterpress prints, all hand-carved from linoleum blocks, of detailed botanicals found in and around the city to be displayed in each standard guestroom.
Additional art will include work from local artist Theoplis Smith III (Phresh Laundry) commissioned by the Provenance team. Locations of work and design details to follow.
The Bradley will also bring two new dining experiences to The Landing with Arbor and Birdie's.
Arbor will feature home-cooked favorites with approachable dishes that have an elevated twist using locally sourced ingredients.
Perched on the top floor of the hotel, Birdie's is named for Ms. Baekgaard. The restaurant will feature an outdoor terrace overlooking downtown Fort Wayne with classic cocktails and bites like mac 'n 'cini and char-grilled wings or fried chicken sandwiches.
Contact Information:
Photos & Fact Sheets - https://bit.ly/2021-FW-Media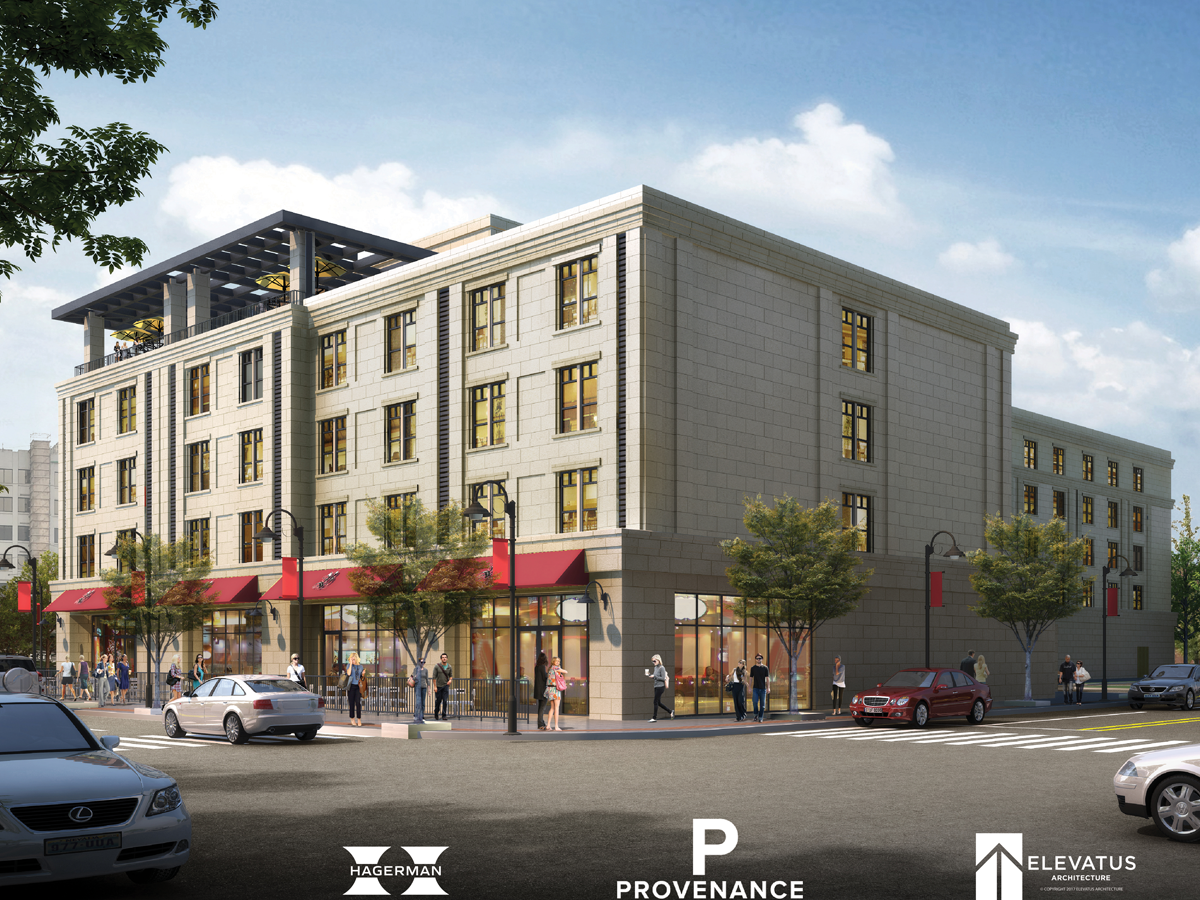 # # #
Visit Fort Wayne, the Fort Wayne/Allen County Convention and Visitors Bureau, is the not-for-profit organization whose purpose is to expand Fort Wayne's economy by attracting convention and leisure visitors. Each year, millions of dollars from visitor spending generate increased commerce, sustained jobs and enhancement of Fort Wayne's image.
---
Media Contact:
Jessa Campbell
Marketing and Communications Manager
Visit Fort Wayne
(260) 424-3700
jessa@visitfortwayne.com