Plan for Vacation Day 2021
Visit Fort Wayne has created a campaign to kick off "Plan for Vacation Day," January 26. The campaign invites visitors and residents to invite friends and family to plan a vacation this summer in Fort Wayne. Participants have the option to send a digital or physical postcard as a personalized invite from VisitFortWayne.com, or they can even purchase a "Plan For Vacation" gift box, full of fun surprises to help them look forward to their Fort Wayne getaway this summer!
Take a look at the full campaign and send a postcard here!
---

NCAA DIII Men's Basketball Held in Fort Wayne this March
For the first time in NCAA history, the state of Indiana will be hosting all three NCAA Men's Basketball Championships. Indianapolis will host Division I, Evansville will host Division II, and Fort Wayne is proud to be the host of the Division III Men's Basketball Championship with Manchester University and the Allen County War Memorial Coliseum as co-hosts through 2026. The games in Fort Wayne are scheduled to be held March 17 - 20, 2021. More details to come!
To help build awareness and promote public safety, the NCAA has launched "Mask Madness," distributing 100,000 masks throughout the state of Indiana. Visit Fort Wayne has been chosen as one of the distribution centers for these masks and all are welcome to stop by the Visitors Center to pick up an NCAA branded mask during business hours.
On February 12, the NCAA Fan Jam truck will be making a stop at the Visitors Center! Stop by to grab your NCAA gear and get pumped up for the games this March.
---

12 Local Artisans Selling in the Visitors Center
The Fort Wayne Visitors Center is excited to be growing our locally produced merchandise as we expand these items at our physical location and online store.
Twelve local artists and artisans are now represented at the Visitors Center, exposing their products to more customers and providing our visitors with quality, locally-made goods to help them remember their time in Fort Wayne, and represent our city around their hometown.
Take a look at the full catalog of local products at the Visitors Center's online store here.
---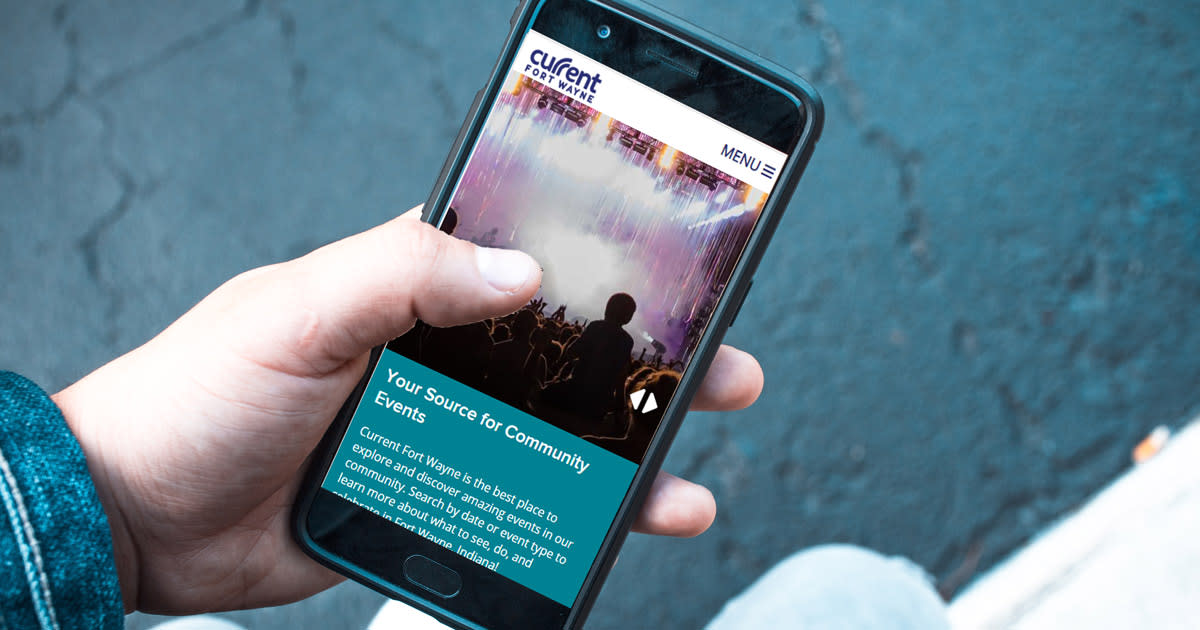 Submit Your 2021 Events
With the new year upon us, Visit Fort Wayne is looking to fill our calendar with events happening in 2021.
Please submit your upcoming events to CurrentFortWayne.com. Built on Visit Fort Wayne's calendar system, the site includes all Allen County events and feeds appropriate events to the calendars of Arts United, Downtown Improvement District, Visit Fort Wayne, Riverfront Fort Wayne, YLNI, and others.
In addition, CurrentFortWayne.com serves as a master calendar for the community. You can submit your event once, and it will appear on all of these calendars!
Take a look at our guidelines for submitting here, and submit your event here!
---

Meet the 2021 Visit Fort Wayne Board of Directors
Visit Fort Wayne is governed by a 22-member board of civic leaders. For this new year, we are so pleased to welcome Rick Schuiteman, new Executive Director of the Fort Wayne Children's Zoo, Curt Witcher, Genealogy Center Manager at the Genealogy Center, and Therese Brown, Allen County Commissioner, to our Visit Fort Wayne Board.
Board Officers and Members include:
BOARD CHAIRPERSON
Kelly Updike
Fort Wayne Embassy Theatre
VICE CHAIRPERSON
Dawn Rosemond
Barnes & Thornburg
SECRETARY
Melissa Schenkel
STAR Financial Bank
TREASURER
Mike Mushett
Turnstone
DIRECTORS
Tim Beere, DeBrand Fine Chocolates
Joel Benz, Allen County Council
Randy Brown, Allen County War Memorial Coliseum
Rob Evans, Holiday Inn at PFW and the Memorial Coliseum
Danette Fitzgerald, Parkview Health
Tim Hall, Don Hall's Guesthouse
Russ Jehl, Fort Wayne City Council
Paris McFarthing, Hop River Brewing Company
Mike Nutter, Fort Wayne TinCaps
Mac Parker, Olive B. Cole Foundation
John Perlich, City of Fort Wayne
Therese Brown, Allen County Commissioner
Rick Schuiteman, Fort Wayne Children's Zoo 
Bart Shaw, Grand Wayne Convention Center
Gary Shearer, Physicians Health Plan of Northern Indiana
Lisa Starks, Barnes & Thornburg
Irene Walters, Civic Leader
Curt Witcher, Genealogy Center at the Allen County Public Library
Visit Fort Wayne is grateful for the guidance and council of every board member and is looking forward to this new year in 2021!
---

Defend the Fort Campaign Assets
Take a look at Fort Wayne's resources for COVID-19 prevention awareness, and utilize their toolkit of flyers, social media assets, and complete video series intended to help businesses make decisions, protect their staff, and communicate with the community.
View all of the Defend the Fort assets here.
---