Community Stats
Fort Wayne is a great place to live! Don't just take our word for it – Money Magazine, the U.S. Conference of Mayors, All-America City Awards, Business Week, and the U.S. Department of Housing and Urban Development have all awarded our community for our outstanding quality of life. 
In addition, Fort Wayne boasts a low cost of living that consistently ranks below the national average, making it possible for residents to own their dream homes. Top-notch medical care is available for six area hospitals boasting cutting edge cancer and heart centers. 
And for families with education and recreation in mind, Northeast Indiana offers the best of both worlds. The region is blessed with first rate college and trade school educational opportunities, and over 400 natural lakes for relaxing weekend getaways. 
Combine the progressive business climate, solid educational opportunities, affordable living and vibrant entertainment options, and residents soon find their home in Fort Wayne, Indiana! Learn more on our Accolades page. 
Our Community
Fort Wayne is the second-largest city in the state of Indiana, and the hub of Northeast Indiana. We are located in Allen County, the largest county in Indiana.
Fort Wayne makes up 16% of Allen County and the rest of the county is comprised of smaller towns, unincorporated suburban area, parks and nature preserves. 65% of Allen County is agricultural land.
The Fort Wayne Metropolitan Statistical area is comprised of Allen, Wells and Whitley counties.
The 2020 U.S. Census estimates place the population of the three-county Fort Wayne Metropolitan Statistical Area above 430,000. Fort Wayne is home to 270,402 of Allen County's 382,187 residents, making two thirds of the county's resident's city dwellers.
Fort Wayne At-A-Glance
Population: 270,402 (Allen County: 382,187)
Average July high: 84
Average January low: 16
Avg. Annual Precipitation: 65.6 inches
Average Annual Snowfall: 47.4 inches
Health Care: 6 hospitals
Cost of Living: 9% below the national average
Housing costs: Average home sells for $145,000
Average 2-Bedroom Monthly Rent: $671
Other Allen County Cities:
Grabill, Huntertown, Leo-Cedarville, Monroeville, New Haven, Woodburn, Zanesville
All located within 425 Miles:
Chicago, IL; Detroit, MI; Indianapolis, IN; St. Louis, MO; Columbus, OH; Toronto, CAN; Pittsburgh, PA; Nashville, TN; Buffalo, NY

A Safe Place
Fort Wayne takes pride in being safer than many American cities its size. Both property crime and violent crime are below the national average for similar sized cities. Community-oriented policing through local enforcement city government, and neighborhoods working together to solve problems have resulted in a substantial reduction in crime over the past decade. The Police Department takes pride in programs that have focused crime prevention efforts on total community participation. By forming partnerships with Fort Wayne neighborhoods and working together to solve problems in the city, the community has produced a city where residents are safe in their homes and on the streets.
All-America City 
With its third All-America City win in 2009, Fort Wayne entered the National Civic League's Hall of Fame. The All-America City Award recognizes exemplary grassroots community problem-solving and is given to communities that collaboratively tackle challenges and achieve results. Since 1949, the All-America City Award has encouraged and recognized civic excellence, horning communities of all sizes in which community members, government, business and voluntary organizations work together to address critical local issues. Fort Wayne has also earned distinctions in 1982, 1998 and 2021. 
On the Job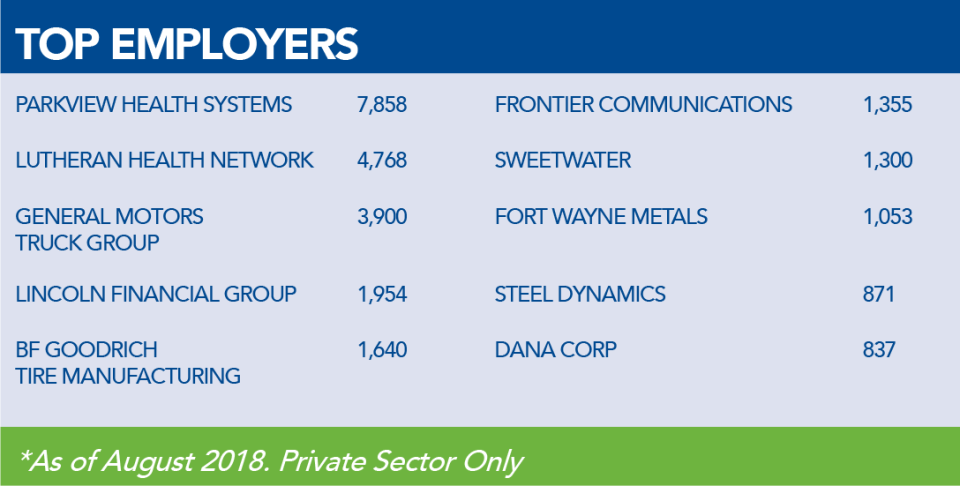 Fort Wayne has long earned the distinction as a great manufacturing town and some of its better-known products include heavy trucks and electrical equipment. Fort Wayne also has many local companies working on numerous national defense contracts. Our citizens have round-the-clock access to helpful information and assistance from elected officials, homeland security, economic development and more.
The commute to work for Fort Wayne averages 19 minutes, comparing closely to Allen County's at 19.8 and Indiana's at 23.2. 
(The national average is 25.3 minutes.)
Making the Grade – Education 
Fort Wayne offers solid primary and secondary education, as well as a host of higher education opportunities. Four public school districts provide the City of Fort Wayne and Allen County area with more than 80 elementary, middle, and high schools. There are also ample options for a parochial education, with Catholic and Lutheran schools. In addition, there are Amish schools and a number of other private or specialized schools. 
Purdue University at Fort Wayne leads the way among post-secondary options, enrolling more than 12,000 students. Purdue Fort Wayne offers more than 200 programs leading to associate, bachelor's and master's degrees. Other great colleges in the area include: the University of St. Francis; Indiana Tech, Ivy Tech Community College, and Trine University for technical education. Many more are found within one hour's drive.
Housing and Cost of Living 
Fort Wayne's exceptionally low cost of living appeals to many residents. Utilities, health care, and goods and services all cost less than average here, contributing to an overall cost of living that is consistently ranked as the lowest in the nation.
Average home sales in Fort Wayne remain very affordable. The average home price is just $145,000, with a broad selection above and below that figure. The average rent for a 2-bedroom apartment is under $700. Just about everyone can find their perfect home in Fort Wayne. This is a place where people can well afford the necessities of life—as well as a few extras. 
 
Festivals and Events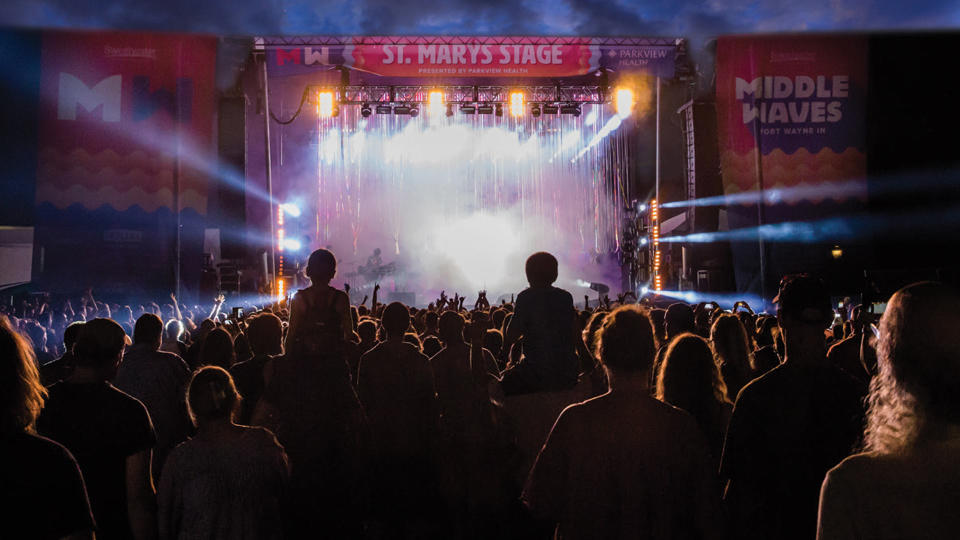 All year long, residents and visitors enjoy outstanding festivals and community events, including Johnny Appleseed Festival, Three Rivers Festival, GermanFest, RiverFest, BBQ Ribfest, Greekfest,  Grabill Country Fair, Taste of the Arts, Middle Waves Music Festival, Vera Bradley Outlet Sale and so many more.
Explore our event calendar at CurrentFortWayne.com
Arts & Culture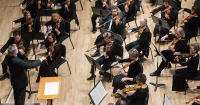 Fort Wayne provides a rich range of artistic and cultural experiences. 
A night out on the town can mean enjoying a live performance at the Embassy Theatre or a concert by the Fort Wayne Philharmoni c, Fort Wayne's award-winning symphony, which performs the works of the masters and attracts acclaimed soloists to its stage. 
For visual art, stop by the Fort Wayne Museum of Art to see the the Museum's permanent and traveling exhibits. Spend a fine afternoon exploring the culture by visiting The History Center, the Foellinger Friemann Botanical Conservatory, hands-on exhibits at Science Central, art galleries, the Genealogy Center, Allen County Public Library system, and many more. 
Parks and Trails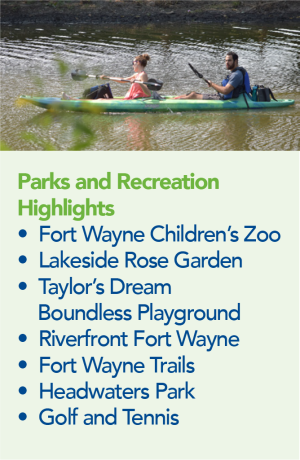 Whether they're picnicking at a park, kayaking the rivers, or fishing at a nearby lake, Fort Wayne's citizens know how to have fun. The city's 87 beautiful public parks and playgrounds cover nearly 2,200 acres. Kids of all ages love the Children's Zoo. 
Walkers, joggers, and cyclists stretch their legs on Fort Wayne Trails, a system of paths that follow the city's three rivers and link many of the major parks and neighborhoods.  
Headwaters Park is at the center of a 20-acre downtown recreational and festival park. The park includes an ice skating rink open to the public from late November to February.
Other facilities worthy of kudos include the dozens of pavilions, tennis courts, softball and baseball diamonds plus the private, public and semi-public golf courses. Not to mention Riverfront Fort Wayne, lush nature preserves, and nearby fun at 400 lakes. 
Sports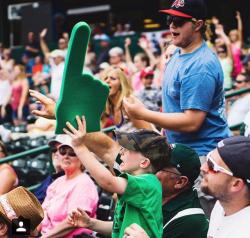 Fort Wayne's Memorial Coliseum, which seats 13,000 fans, hosts numerous local and national touring acts, in addition to the Komets professional hockey team. The Fort Wayne Komets are the longest continuously running sports franchise in Fort Wayne with plenty of trophies to display. 
The TinCaps, a class A minor league baseball team, take the field at their downtown state-of-the-art stadium and are one of the city's favorite summertime fun spots. To ensure all the traditional sports are represented, the city supports numerous sporting leagues and clubs. Youth and adult soccer, football and baseball teams can be found playing throughout Fort Wayne. 
Our History
Early settlers and Native Americans referred to Fort Wayne, Indiana as a crossroads because of its strategic location where the St. Marys and St. Joseph River converge to form the Maumee River. The name, Fort Wayne, is derived from bold military leader General "Mad" Anthony Wayne who established the first American fort on the confluence of the three rivers.
In 1824 Allen County was established by an act on the Indiana General Assembly.  The 1830s brought the construction of the Wabash and Erie canal in Fort Wayne, which fostered further development in the area.  This famous canal earned Fort Wayne the title "Summit City" because it was the highest point along the entire canal route.
Years later in 1854, the first railroad locomotive arrived in Fort Wayne by way of canal boat.  Soon afterward, the city became well known because of its key position in the great Pennsylvania Railroad.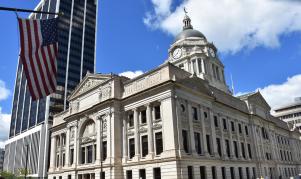 As the 19th century drew to a close, industry in the city continued to flourish.  Immigrants poured into the area seeking jobs and creating a need for several different church denominations.  This gave rise to another Fort Wayne moniker, "The City of Churches."  The original courthouse could no longer fulfill the needs of the growing city, so in 1897 construction of a new courthouse began.  The building was finished and dedicated in 1902, and after much renovation stands today as what is often regarded as a national treasure.
Tradition continues in the 21st Century as we become a more welcoming and vibrant city, celebrating our past and looking forward to a bright future. We hope you'll join us!