Take a step back in time this spring with one of several historical tours that Fort Wayne offers!
Settlers, Inc. is a historical and educational organization in Fort Wayne, dedicated to researching the Americana lifestyle of long ago.  Located in the landmark Swinney Homestead, next to Swinney Park, this group keeps their knowledge alive by teaching hands-on history programs and guided tours of the Homestead while in costume.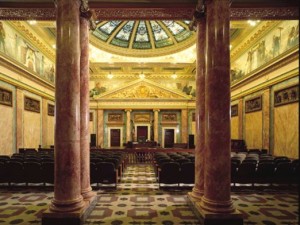 The first tour of the year is the Guided History Tour of the Allen County Court House and Historic Swinney Homestead. According to its website, the Allen County Court House has been named "one of the finest Beaux Arts-style public buildings in the nation."  I was recently in the building and can personally attest that this is one of the most beautiful buildings in Fort Wayne, and this should be a must-see on every visitor's list!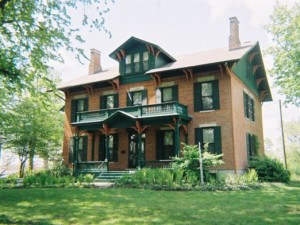 Architects and art lovers alike will appreciate the varying architectural styles that Fort Wayne's buildings showcase.  The Swinney Homestead sits on the edge of the historic West Central neighborhood, so you can observe the remarkable and unique structural designs of other homes when you finish your tour.  (Click here to see a list of the monumental homes in the West Central Neighborhood Association.)  There is a small but beautiful and well-tended garden and log cabin replica to explore, too.  For a full list of these upcoming programs and tours, click here. Lunch is included in the tour package, so come on out for some historic fun! When:  March 27, 2014, from 10:00 a.m. – 2:00 p.m. Cost:  $25/person (age 14 and older) Please make reservations and payments by March 20 by calling 260-492-8584.  Transportation is not included. You can visit Settlers, Inc. Fort Wayne at 1424 W. Jefferson Blvd., in the Swinney Homestead, on Facebook here.  You can also give them a call at 260-424-7212.