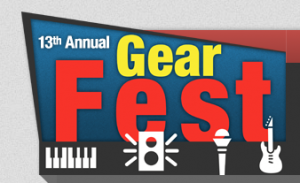 It doesn't take long to figure out that Fort Wayne has a lot of festivals and trade shows to enjoy.  In fact, I've had the pleasure of attending most of them in the short three years that I've called Fort Wayne my home. However, did you know that one of the largest pro-audio and music events takes place (for FREE) right here in our city?
Until my husband took a job at
Sweetwater Sound
back in 2011, I didn't even know the company existed. Little did I know that Sweetwater is a worldwide phenomenon!  The company provides outstanding customer service and technical support to match its reputation for high quality products.  On top of that, they take great care of their employees, give back to our community, and also host an amazing event called GearFest each year.
GearFest 2014
  is this weekend (June 6th and 7th to be exact)! There you can join music enthusiasts both from our area and all over the country at what promises to be an action-packed, hands-on, educational, and fun weekend!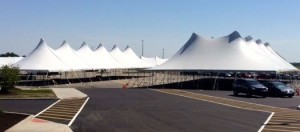 If you're looking for an opportunity to expand your music and audio knowledge, GearFest has you covered! There will be instrumental, songwriting, software, live sound, studio, and many other types of workshops led by top notch musicians, engineers, and producers.  For a full listing and schedule of workshops available, check out the Sweetwater
website
. One of the great things about attending such a large event with visitors coming from all over the country is the opportunity to network.  While at GearFest 2014, you'll have the chance to meet and network with artists, musicians, producers, and engineers.   Manufacturers will also be present to show you the latest and greatest gear on the market while spending one-on-one time answering questions about their products.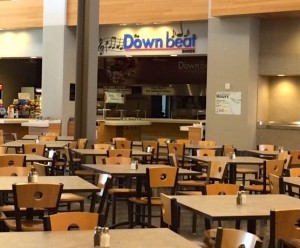 I've been told there will be "insane deals" all next weekend, but there will also be a musicians' flea market for those of you who have been searching for the right piece of used equipment! If the gear mania isn't enough for you, there are a few other things that may pique your interest. While attending workshops, you might just catch a few musicians using their vocal and instrumental talents to put new gear to the test (Private concert? Yes, please)! You can also get your hands on the newest gear for a test drive and bring in your favorite guitar for a free restringing. Just make sure you don't miss the hourly giveaways that are worth a collective $72,000!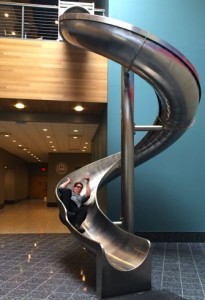 Maybe music isn't your thing. That's ok! Sweetwater is open to the community for tours, shopping, and lunch at the DownBeat Diner on a regular basis. Also, Sweetwater employees are raving about their new slide at the office… maybe you should stop by sometime to try it out yourself!