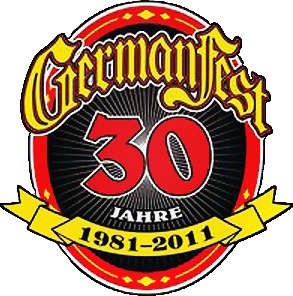 Now that the weather in Fort Wayne Indiana is finally cooperating (it is, right?), it's time to get ready for all of our marvelous summer festivals, which kick off with the 30
th
annual Germanfest.  This is a great week-long festival held downtown at Headwaters Park June 5
th
-12th.  If you love good German beer, sauerkraut and bratwursts (those three have to go together) then this festival is definitely for you! They have several different German beers to choose from, and for those of you who "can't handle" the dark beer, no worries; they provide several of your favorite non-German draft beer options as well. There are numerous activities starting June 5th-7th, but the beer/food tent won't officially open till June 8th at Headwaters Park. The hours of the tent are 11 am to 12 am Wednesday and Thursday (after 9 pm you have to be 21 yrs old) and Friday and Saturday from 11 am to 1 am.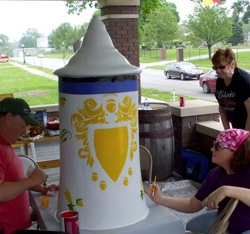 If you need another great reason to get excited for Germanfest, then check out the special project they are preparing this year. As part of the 30
th
anniversary of Germanfest, they are hosting a German Stein Public Art Project called "Prost!"  This project will include numerous four-foot tall fiberglass German steins that area companies and organizations have sponsored, to be displayed downtown during the festival.  If you want to get a peek at the steins before they travel to Headwaters Park, the Fort Wayne TinCaps are unveiling them June 5th at 3 pm during their afternoon game.  So not only do you get to see a great game, and be one of the first ones to see the steins, but you also get to enjoy great German beer on tap for the day (this is one time when its okay to drink before 5 pm, it is Germanfest after all)! Now that you are ready for the 2011 Germanfest, feel free to dust off your lederhosen and get ready for a great festival! As the German would say, it will be "Wunderbar!" For more information visit:
http://www.germanfest.org/
* And check back next week for my insider tips to enjoying Germanfest like a pro!