Featured Interview
Creative Women of The World (CWOW), Lorelei VerLee and Hope Sheehan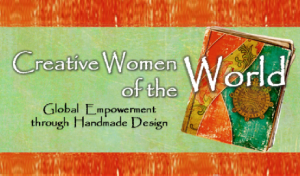 CWOW is a local not-for-profit organization that is making a difference worldwide by giving impoverished women in third world counties the training to help  turn their skills and plentiful resources into a self-sustainable future.  You may have noticed the CWOW shop on Wayne Street in downtown Fort Wayne.  This shop is an outlet through which these handmade products are sold and a venue through which our community can gain a greater understanding of the conditions that women face around the world.  Please stop in.
Creative Women of The World
125 West Wayne StreetFort Wayne, Indiana 468021-260-267-9048 Website:
http://www.creativewomenoftheworld.com/
Facebook:  
https://www.facebook.com/CreativeWomenoftheWorld
Fort Wayne Speaks is a Podcast talk show created by the husband and wife team of David Shearer and Trinity Wilds. Their podcasts cover everything from interviews with local business leaders and innovators, to what's going on around town – and much more! Check back here every Monday for a new podcast from Fort Wayne Speaks!
  Listen: