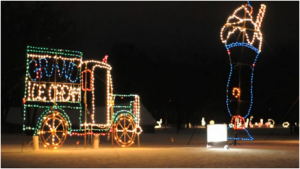 Join us in Franke Park for this year's Fantasy of Lights from November 21 to December 31, 2012! The fabulous display will be open Sundays through Thursdays from 6-9 PM and Fridays and Saturdays from 6-10 PM. You're sure to be in for a treat if you haven't yet attended the Fantasy of Lights in Fort Wayne. If you have, you'll enjoy the captivating displays that you've seen in the past as well as some new displays. It is one of northeast Indiana's favorite winter holiday events and it supports a great cause. Come out and drive through the enchanting Franke Park and let it fill you with Christmas spirit! There will be over 75 animated Christmas light displays, each depicting anything from children playing to Santa Claus to nativity figures, lined up down a 1.5 mile route for you to bask in and enjoy -- all in the comfort of your vehicle with your family. It's a great, affordable way to get out of the house and experience some Christmas cheer!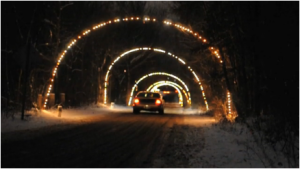 Fantasy of Lights was originally created to help raise funds to support programs for children and adults with disabilities and, since it opened in 1995, it has raised over $500,000! AWS Foundation sponsors the wonderful, breath-taking event. You can help show your support by coming out and having a great time! People of all ages are welcome and you're encouraged to bring your loved ones to enjoy it with you! If you'd like to see this year's Fantasy of Lights, it will be in Franke Park at 3411 Sherman Blvd in Fort Wayne, IN (adjacent to the Fort Wayne Children's Zoo). The price of admission is $5.00 per car, $10.00 per 15-passenger van and $25.00 per bus or trolley. If you'd like more information, please call (260) 456-2971, ext. 5874. or
click here
. We hope to see you there!