Thanksgiving is a time to celebrate family and friends, and eat of course. In Fort Wayne, there is no shortage of dining options available for a nice Thanksgiving meal.
But, before you sit down to eat; you might want to work up an appetite with a quick run or catching a Komets game. The annual traditions of the Galloping Gobbler and the 20th Annual Turkey Trot are a great tradition you can take part in and adds a different take on the holiday of feasting. If you're not into running consider going to the Komets game!
[[endteaser]]
The Galloping Gobbler is a four-mile race on Thanksgiving at 8:30 am that starts at the Hutzell Athletic Center on the University of Saint Francis campus. The course takes you through the historic Lindenwood Cemetery and finishes back on the campus. Registration (link) ends November 24.
The 20th Annual Turkey Trot is about a three-mile race on November 21 at 10 am that takes place at Fox Island County Park. The course will take participants through the park's trails, and is a great race that helps support the Fox Island County Park Nature Center. Registration ends the day of.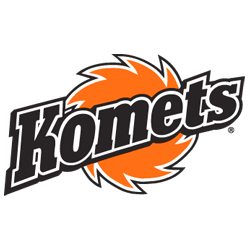 You may not be interested in running, but there is something for you to do in Fort Wayne, like going to the Komets hockey game on Thanksgiving at 7:30 pm! This a great opportunity to add a new twist to a traditional Thanksgiving day.
Once you have your plans set, get ready to feast! In Fort Wayne, these dining options will provide you with a great meal.
A Thanksgiving Meal Out
Granite City - Three-course family-style Thanksgiving Dinner
Open Thanksgiving Day from 11 am - 10 pm
Reservations are encouraged
$24.95 per person
Tucanos- Featured Thanksgiving Menu
Open Thanksgiving Day from 11 am - 8 pm
Reservations encouraged
$29.95 person
Hotel Fort Wayne - Thanksgiving Buffet
Open Thanksgiving Day from 10:30 am - 3 pm
Reservations required
Starting at $29.95
Places Open on Thanksgiving: