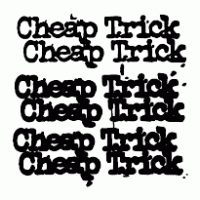 One of the great traditions of the
Three Rivers Festival
is the music. Every year the TRF draws local, regional, and national acts to its stages, and this year is no exception. Cheap Trick, one of my favorite – and one of rock 'n' roll's greatest – bands, is kicking off this year's festivities with an all-ages show at Headwaters Park in downtown Fort Wayne on July 11, 2014. Like most people my age, I'd guess, I discovered Cheap Trick in 1988 when I first heard "The Flame." I grabbed the album (well, cassette) that spawned the single,
Lap of Luxury
, soon thereafter and played that thing into the ground. That led me to earlier hits like "Dream Police," "I Want You to Want Me," and "Surrender," which I'm sure I'd heard before, just without really knowing the band or being a fan. I've been lucky enough to see them twice already – once when they opened for Stone Temple Pilots in West Lafayette, IN, and once in Dayton, OH – and both times they put on a fantastic show. A lot of acts haven't aged well but continue to play, but don't count Cheap Trick among them. They've still got it. Tickets are $20 in advance or $25 day-of-show and can be purchased at the Three Rivers Festival office, the
Embassy Theatre
box office, or online at
www.ticketmaster.com
. If you're a fan of the band or just a fan of live music, this is a show you don't want to miss!